WHAT THE NEW 911 MUST BEAT

MERCEDES-AMG GT AND SL
Arriving in the UK in facelifted form early next year, AMG's hard-charging GT range is Porsche's prime competitor for all 911 variants over £100k. The newly turbocharged 911 GT3 will give AMG's range-topping GT R a run for its money, while the 911 Turbo and GTS models will compete with lesser GTs.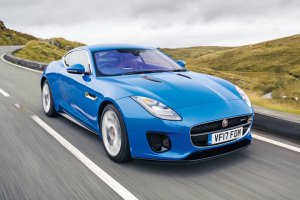 JAGUAR F-TYPE
A new F-Type isn't due until around 2021 and Jaguar is weighing up the idea of going all-electric. So the 992-gen 911 will be competing with the current F-Type, recently updated for the 2020 model year. Although a four-cylinder entry-level F-Type undercuts the 911 range, the supercharged V6 and V8 versions have the character and performance to compete.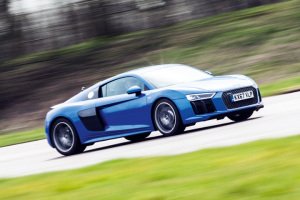 AUDI R8
Higher-end 911s, such as the Turbo and GT3, will find stiff competition in the form of the recently facelifted R8. The 'base' model has had power from its naturally aspirated V10 boosted from 533bhp to 562bhp, squaring up neatly with the 911 Turbo, while the 611bhp R8 Performance should give even the fastest 911 variants a challenge from within the VW Group.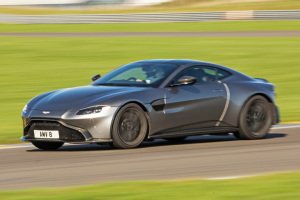 ASTON MARTIN VANTAGE
Aston Martin freely admits that its aim for the new Vantage was for it to be better than the current 911, but the 992 generation could prove the Brit-built sports car's toughest test yet. With its £120,000 price squarely in 911 GTS territory, the Vantage impressed us at launch and will provide a fascinating head-to-head contest with the new Porsche.