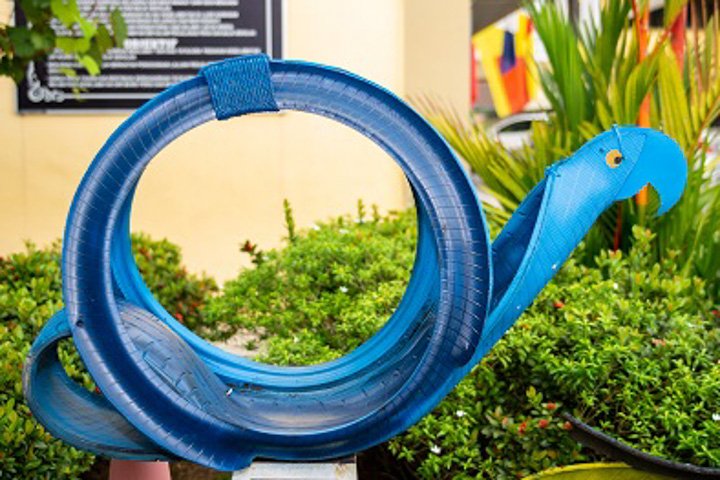 Old tyres used in creating decorative pieces
Goodyear reinforced its commitment to the environment with the recent donation of used tyres to Sekolah Kebangsaan Seksyen 20 (SK20), Shah Alam. The tyres are intended for various creative and workshop training activities on recycling, including ways to transform them into artistic creations.
The idea of putting the old tyres to use as sculptures was inspired by the unveiling of two statues crafted by professional sculptors, made entirely out of Goodyear tyres at the 2018 Cotton Bowl. The Cotton Bowl is annual college American football match, played between two teams in the semi-finals as part of the National Collegiate Athletic Association (NCAA) college football league.
The tyres donated to the school had already been recycled once before and so unsuitable for the market. Present at the handover was Anthony Fonseka, Marketing Communication and Service Manager, Goodyear Malaysia and Aizatul Ashraf, a teacher, who received the tyres on behalf of the school.