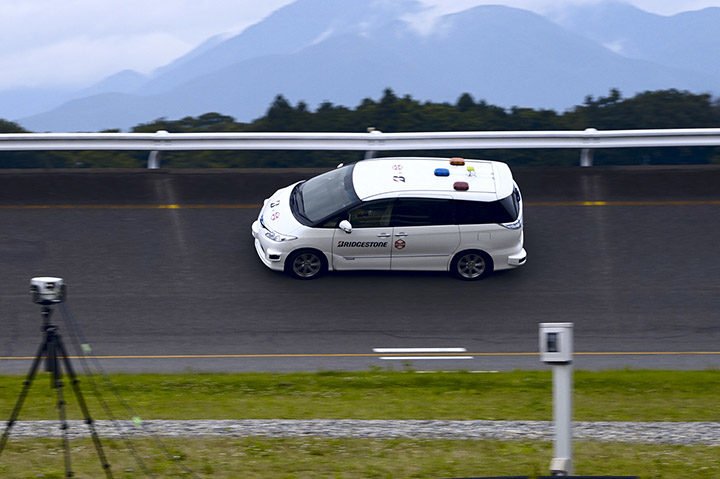 Automated vehicles provide more consistent noise data with improved efficiency
Bridgestone Corporation has announced their joint development project with ZMP Inc combining ZMP's expertise in advanced robotics technologies with testing Bridgestone tyres for noise emissions.
The companies are working to achieve SAE-Level 4 automated driving of unmanned vehicles in tyres noise tests in 2019. The use of automated vehicles in noise tests will improve the accuracy and efficiency. The test results will be put towards designing and manufacturing better tyre products and provide insight into the development of tyres for self-driving cars future vehicles. The cooperation comes at a time when  countries are introducing tightening regulations on tyre noise emissions.