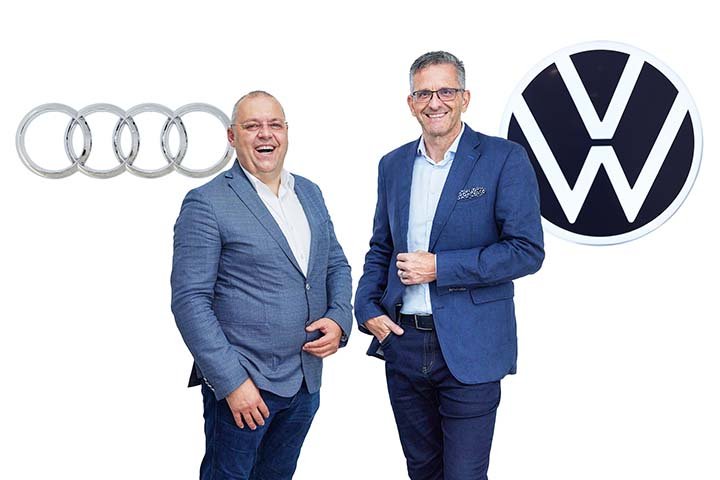 Volkswagen new MD in Malaysia is Denyu Bostandzhiev
Volkswagen has appointed a new Managing Director (MD) in Malaysia, Denyu Bostandzhiev. Porsche Holding Salzburg (PHS) Malaysia is the official distributor for Volkswagen vehicles in Malaysia. Denyu will be the co-Managing Director of PHS Automotive Malaysia (PHSAM) and Volkswagen Passenger Cars Malaysia (VPCM), succeeding Erik Winter who will be moving on as Managing Director of Porsche Holdings Salzburg in Chile.
Effective 1 July 2023, Denyu will the lead Sales, Aftersales and Network Development, Marketing and IT for both Companies, folding in his expertise in business strategy and operations, product development and branding to raise the profile and strengthen the Audi and Volkswagen business in Malaysia.
He will jointly serve in the position together with Kurt Leitner who will continue to helm the HR and Finance operations (picture).
Denyu has almost 20 years of experience in the automotive and engineering industry, spanning three different continents. Since 2004, Denyu has reprised many roles on three continents, most recently as Managing Director of Porsche Ukraine LLC in which he restructured all brand departments and introduced a Business Process Management program to create a cutting-edge long-term brand strategy.
Denyu is no stranger to Malaysia as he was assigned in 2016 for two and a half years and was instrumental in securing the operations for locally assembled Volkswagen Arteon, Tiguan Allspace and Golf GTI – a historical milestone for the local market as the GTI was only previously assembled in Germany and China.
PHS manages PHSAM and VPCM, the official distributor of Audi and Volkswagen cars in Malaysia. A wholly owned subsidiary of the Volkswagen Group, PHS is the largest and most successful automotive retailer in Europe, with a strong presence in 29 countries within South America, Eastern Europe and across Asia.