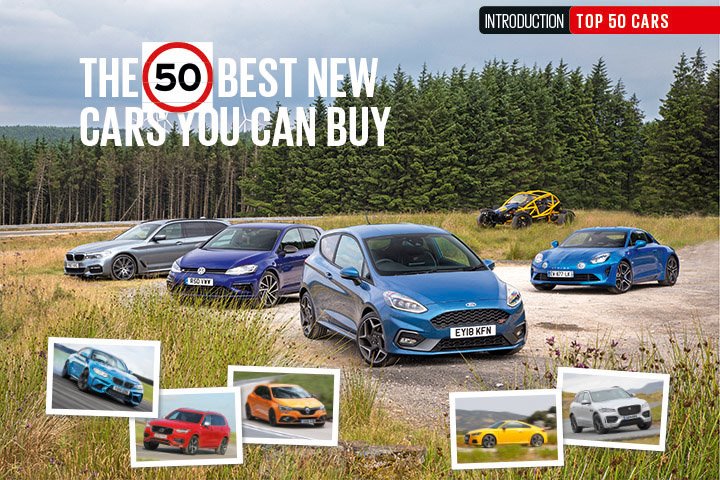 Combining the smarts of Tony Blackburn with the sparkle of Pan's People, our road testers count down the finest cars on the market today from 50 to number one. 
Written by Simon Davis, Andrew Frankel, Richard Lane, Matt Prior, Alex Robbins and Matt Saunders
Compared to previous celebrations of our top 50 favourite cars on sale, this time we varied just one thing: we imposed a £50,000 price cap.
This was not because of the correlation to the number of cars included but, in an age when Nürburgring-crushing hypercars seem to go on sale with only slightly less regularity than compact crossovers, we thought it might bring a welcome change of pace.
Otherwise, the usual rules apply, which means that there are no rules. These cars are not united by being the best in their classes, nor by having won group tests or the number of stars awarded in road tests. The only thing that binds them together is that, for a host of reasons both subjective and objective, we just really like them.
One more thing: every year, the pool of choice widens, giving us ever more cars from which to choose – so congratulations to all that even made the list, for that in itself is a real and great achievement.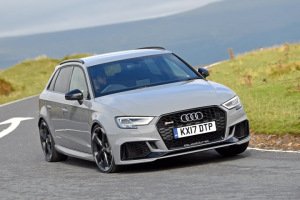 50. Audi RS3
It used to be said that when you bought a Ferrari, you bought an engine and they chucked in the rest for free. Today, a snarling 2.5-litre, 394bhp five-cylinder motor makes the RS3 the most powerful hatchback on sale. We love it. If the rest of the car were as good, the RS3 would make the top ten.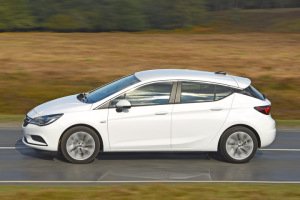 49. Vauxhall Astra
In every office there is the human equivalent of the Vauxhall Astra: the one sitting in the corner, quietly getting on with the job; the one who'll never be the life or soul of any party, and lacks the charisma needed to join the high-flyers. But the quality of the work is always beyond reproach. Same here.
Toyota C-HR not only looks cool, it's decent to drive too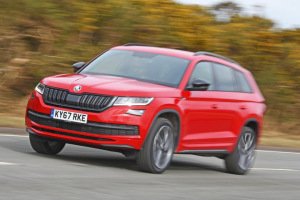 48. Skoda Kodiaq
Curious though it may sound to many reading this, most people don't require a car that's great to drive. They just want something fit for the purpose required by their lives. And for those needing a seven-seat SUV, the Kodiaq is precisely that. It's not fast, it's not fun, but it gets the job done.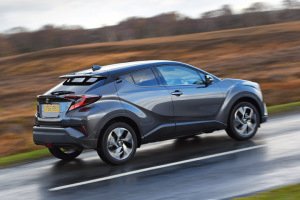 47. Toyota C-HR
All praise to Toyota for trying to do something different in the excruciatingly dull compact crossover sector. The C-HR not only looks cool, it's decent to drive, too, thanks to an excellent chassis. With a more worthy powertrain, it would have halved the distance to the top of this list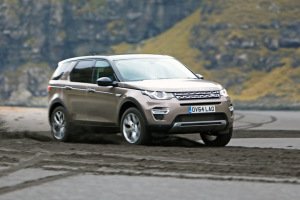 46. Land Rover Discovery Sport
It says something for the enduring nature of its qualities that despite its high pricing and the age of its underlying design, the Disco Sport (née Freelander) claims its place on this list with both hands. Objectively, others are now better; subjectively, it's still probably the most desirable in its class.
45. Abarth 124 Spider
Given how Fiat has plundered Abarth's name with a series of overpriced, underachieving Fiat 500s, you might expect more of the same here. But no: the Abarth Spider is a genuinely good car. Just don't think too hard about the great one on which it is based: the Mazda MX-5.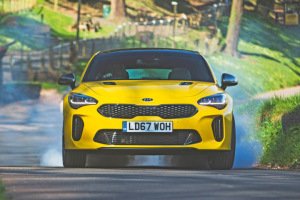 44. Kia Stinger
If fortune really does favour the brave, the Stinger will be a rampant success. Proof that there are few places still off-limits for the Koreans, the Stinger is likeable and effective. With less weight and better fuel consumption, it could have been a world-beater.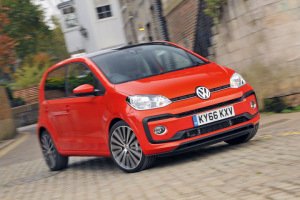 43. Volkswagen Up
The fact that so few car makers have come up with better city cars in the seven years the Up (and its Skoda and Seat clones) has been on sale speaks volumes for the strength of its original design. Cheap but never nasty, it feels more a mini-me Golf than a budget car. That will always be hard to beat.
42. Morgan 3 Wheeler
We tend to like cars that look forward rather than backwards – but, from a brand that has turned nostalgia into an art form, we're prepared to make an exception. This is not the fastest or most expensive Morgan – it doesn't even have the most wheels – but it is the best car it makes, and by far.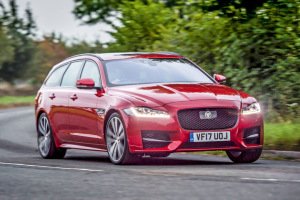 41. Jaguar XF Sportbrake
SUVs, 4x4s, crossovers: you can't move for 'em. But some car makers are perceiving a time when what's cool now will no longer be – and rakish, attractive estates are back in. If that happens, the XF wagon will be ahead of its time. If not, it'll stay the choice of the wise few.
The attractive Alfa Romeo Giulia holds its own against the 3 Series and C-Class
40. Range Rover Evoque
While Jaguar was still searching for a way to boost its sales, Land Rover hit directly on the answer. The Range Rover Evoque is a compact, classy SUV with a first-class interior and looks barely changed from the concept variant. It was instantly desirable in 2011, and remains so now.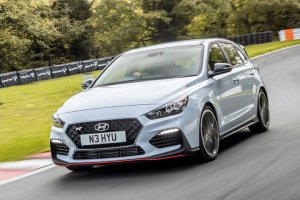 39. Hyundai i30 N
If you're going to start a performance arm, pinching the man in charge of the most famous of them all – BMW's M division – and giving the gig to him is not a bad way to start. Hence the i30 N is all an old-school hot hatchback ought to be: raucous, lively and enjoyable.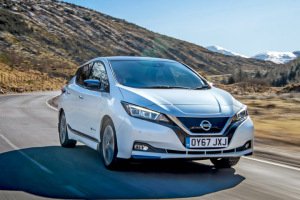 38. Nissan Leaf
Nissan started selling its battery-electric vehicle while most car makers were still doing the sums. They couldn't make them add up, and at first Nissan couldn't either. Eight years on, with nearly a decade's production experience and the world's bestselling EV on its hands, it does.
37. Jaguar F-Pace
Jaguar knew what every premium car maker now knows: if you want to sell lots of cars, you need to sell lots of SUVs. There aren't that many manufacturers whose ride and handling teams you would trust to make a fine-handling 4×4. Jaguar, as it goes, is one of them.

36. Seat Ateca
There was a time when Volkswagen wasn't sure what to do with its Spanish brand Seat. Possibly it still doesn't, so VW does what it does with its other marques: makes cars like the Ateca that look, feel and operate a bit like everybody else's. Not very imaginative, but it works, and works well.
Were Mazda's back-to-basics roadster a fraction quicker, it'd be near perfect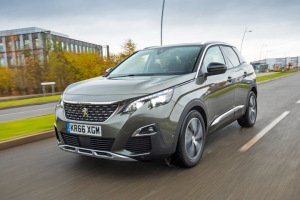 35. Peugeot 3008
There are signs Peugeot is getting its mojo back, and although you might not think a C-segment crossover epitomises that, the 3008 is many things. As well as funky inside and interesting outside, well-priced and a car that's holding its value used, it's also decent to drive.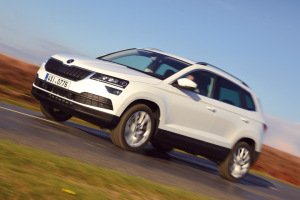 34. Skoda Karoq
The expanding use of VW's modular platform and the ever-growing demand for crossovers mean that the Karoq comes into existence. As the Kodiaq has shown, a Skoda rather suits being an SUV/4×4/crossover. It's a laid-back, family friendly car for a brand with the exact same values.
33. Hyundai i10
The margins between city cars are minuscule: a few millimetres, a few pounds, a few options. And the Hyundai i10 sits absolutely among the best of them. It's superbly competitive in all the important areas for buyers. Importantly for us, it's good fun to drive too.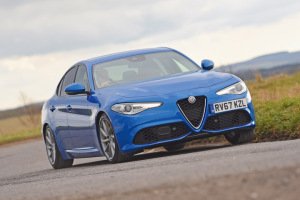 32. Alfa Romeo Giulia
The Giulia marks a long-overdue return to form for Alfa Romeo. Here's an attractive, rear-driven saloon that has what it takes to hold its own in a scrap against the likes of BMW's indomitable 3 Series and Mercedes' plush C-Class. Those rivals are undoubtedly more complete packages, but none are quite as endearing as the Giulia.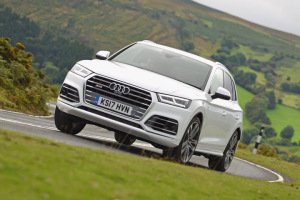 31. Audi Q5
It may not grab you by the scruff of the neck with its reserved, conservative design, but the Q5's refinement, material plushness and functional cabin all contribute towards its heavy-hitter status in the mid-size SUV market. These qualities are also what see the Audi included in our top 50 list. Sensible, sturdy and sophisticated sum the Q5 up nicely.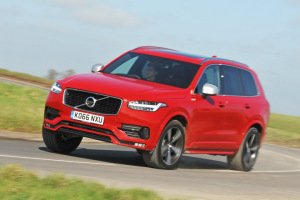 30. Volvo XC90
Proof, if any were needed, that Volvo can do a posh SUV really rather well. That it offers genuine seven-seat practicality and an arsenal of semi-autonomous safety tech only broaden its appeal. Relatively vocal diesel engines and an at-times firm ride are our main niggles in what is otherwise a highly likeable SUV.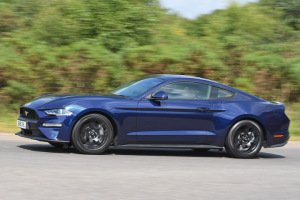 29. Ford Mustang
How could a rear-drive, naturally aspirated V8-powered coupé not make this list? The Mustang is a car that champions old-school character and charm, with a refreshingly care-free attitude towards things such as fuel economy and emissions. Not the sharpest dynamically, but there's something appealing about a good old-fashioned sledgehammer.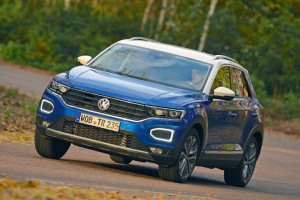 28. Volkswagen T-Roc
The old adage 'better late than never' sums the T-Roc up rather well; its tardiness in arriving into the crossover segment hasn't held it back in any regard. Where rivals have a tendency to be dull to drive and look at, the T-Roc looks the part and offers an impressively polished ride and keen handling.
27. Caterham Seven
The Caterham Seven isn't a car you consider buying with the usual requirements in mind. Practicality? Forget it. Space for the kids? No chance. This is all about one thing: fun. Minimal weight, a range of increasingly powerful engines and a whimsical attitude towards grip make the Seven a pure driver's car.
26. Nissan Micra
It wasn't long ago that the Micra was one of our least favourite cars on sale. How times have changed. The fifth-generation model has managed to claw back some of the soul its predecessor so desperately lacked, courtesy of striking looks, decent on-road manners and standard kit. Designed with European buyers in mind, and all the better for it.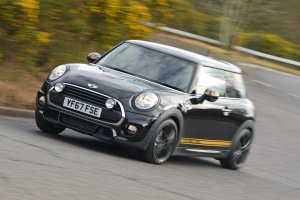 25. Mini Cooper 3dr
Granted, it's no longer particularly miniature, but the latest Mini is still the small car of choice for the more fashion-conscious buyer. Looks the part (we'll ignore the Union Flag tail-lights), can change direction with the agility of a hummingbird and is reasonably practical. The ride's a bit firm, but that's no deal-breaker.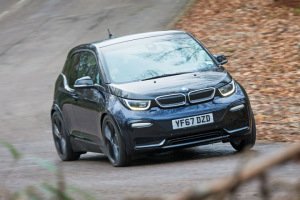 24. BMW i3
The i3 isn't exactly a car you buy as the result of a rational decision-making process. Rivals are cheaper, more practical and – crucially – offer better range. But none have the ability to turn heads or make the idea of EV ownership quite as appealing as the i3 does. Fun, attractive, desirable. Job done.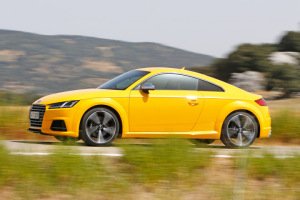 23. Audi TTS
Quick-steering, quattro four-wheel drive and a four-cylinder turbo engine making 306bhp, all wrapped up in a chicly creased body. That is the recipe for the TTS and, once you've factored in the well-executed interior, it makes for a captivating one. What you might not anticipate is just how fun this coupé is to drive.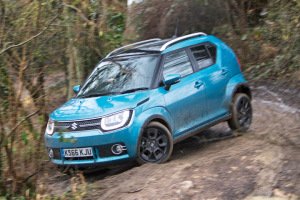 22. Suzuki Ignis
This baby SUV is one of Suzuki's bestselling cars in Europe and that should come as no surprise. It is wonderfully easy to manoeuvre, surprisingly spacious, excellent value for money and it now comes with revised suspension after this magazine suggested that the overly firm original suspension lacked travel. It's a peculiar car but also a characterful one, and we like it very much.
With a muscular straight six, the M2 offers lots of bang for your buck

21. Renault Mégane RS 280
Hot hatchbacks don't come much more compelling to drive than this latest Mégane. Having added both hydraulic suspension bumpstops and four-wheel steering to the car this time around, Renault Sport has created something that can be well-suited to fast road driving (in Sport-spec form) or singularly agile-handling by front-drive standards for super-precise track use (in Cup-spec guise). If you think front-drive is boring, this is a car you really do need to drive.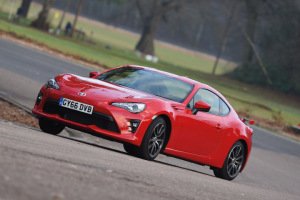 20. Toyota GT86/Subaru BRZ
With the GT86/BRZ, it is necessary not just to accept a few compromises but to positively embrace them, for they make the car what it is. They're visible, audible, tangible characteristics that serve to remind you that you're driving one of the keenest, sharpest and most enjoyable small sports cars for a generation.
19. Skoda Superb Estate
If you're talking about value for money, the Superb is nothing short of a shining beacon and arguably the most compelling entry on this entire list. Spacious enough to carry a pack of dogs but less expensive to buy than any comparable rival, this pragmatic Skoda also handles decently and is handsome in an understated fashion.
18. Mazda MX-5
If your aim is to gain an understanding of rear-wheel-drive handling, there's hardly a better place to start than Mazda's  back-to-basics roadster. Prettier in its fourth generation than ever before (at least to our eyes), the MX-5 rewards commitment but equally will play the role of a cruiser. Were it a fraction quicker, it'd be near perfect.
17. Ford Fiesta
Ford's supermini is pint-sized proof that a humble purpose in life need not present any barrier to driving thrills. Especially when equipped with its efficient but peppy three-pot petrol engine, the seventh-gen Fiesta excels in the way it blends performance, handling and ride refinement without apparent compromise.
16. Volkswagen Golf
Ah, the Golf. You like it, we like it and you can have it in almost any flavour, from three-cylinder TSI to purely electric via a barnstorming 300bhp-plus all-wheel-drive estate and a plug-in alternative to the evergreen GTI hot hatch. Always at the sharp end of the class, this list wouldn't be complete without it.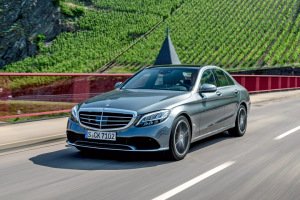 15. Mercedes-Benz C-Class
A recent facelift has done Mercedes' bestseller no harm at all. This remains a supremely mature and desirable junior saloon. What the C-Class lacks in engaging dynamics, it makes up for in rolling refinement, particularly since the adoption of diesel engines first introduced on the more rarefied E-Class.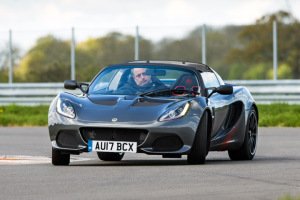 14. Lotus Elise
It'll likely put years on you to think that, although the current 'S3' Lotus Elise has only been on sale since 2011, Hethel's aluminium-tubbed lightweight two-seater hasn't changed that much since it was launched some 22 years ago. So don't think about. You certainly needn't while you're driving one: because whether your Elise has 134bhp, 250bhp or anything in between, it'll deliver a wonderful sense of handling purity that's second to none.
13. BMW 3 Series
Plenty of cars in this list are in the flush of youth, having been on sale in their current form for but a year or three. The BMW 3 Series is not one of them. But even in its eighth year on sale, the 'F30'-generation BMW couldn't fail to impress a keen driver with its effortless handling poise and its fullsome selection of strong engines. That it's practical, pleasant, refined and fuel efficient rounds off a world-class package. The 320d, 330d and 330e are the pick of the bunch.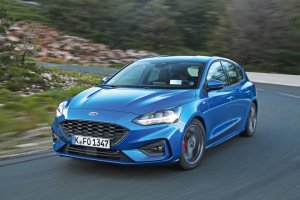 12. Ford Focus
We've yet to drive the new fourth-generation Ford Focus on UK roads, and so if this exercise was happening a month or so later, the car might have ranked even higher. As it is, however, we can't deny the potential of the Focus to pull head and shoulders clear of its 'cooking' hatchback opponents for driver appeal. Supple and athletic-feeling handling – but avoid the cheaper models to get the best from it.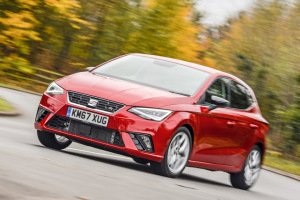 11. Seat Ibiza
Seat made some serious waves last year when it scooped the outright win in our supermini giant test for its excellent Ibiza. The car had to shake off the challenge of an equally fresh Ford Fiesta to do it, and has since defended its spot as Autocar's top-ranked supermini against the new VW Polo. No other small car combines dynamic excellence with first-rate cabin quality, practicality, youthful style and value quite as well.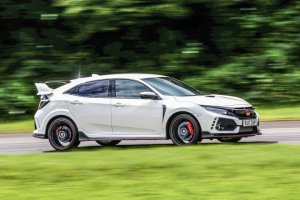 10. Honda Civic Type R
One of our favourite hot hatchbacks marks a glorious return to form for Honda's Type R sub-brand. The fifth generation of hot Civic is sensationally agile, feelsome and boasts performance to match with an over-square engine that develops 316bhp and simply loves to rev. In fact, we're not convinced there's any way to go quicker for less if you still need four seats.
9. Mercedes-Benz E-Class
This car is a reminder that not all German business four-doors play by the same rulebook. If you'd rather be soothed than stimulated by your everyday motorway commuter, there are few better options than the E-Class. A knockout interior is chief among its lures, as is a four-cylinder diesel engine vastly superior to the one you'll find in the outgoing car and a driving experience that feels luxurious in just about every way.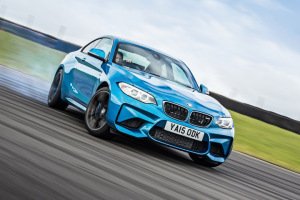 8. BMW M2
If you like a classically oriented driver's car of compact proportions, with a powerful engine up front, a driven rear axle, a manual gearbox and a cabin that will just about carry four passengers, you can still get a fine one for less than £50,000 – and it's this one. BMW's most compact 'M-car' has a really muscular straight six and offers lots of bang for your buck, but also has a chassis that can put it to very good use. For lively, old-school, rear-driven handling thrills, look no further.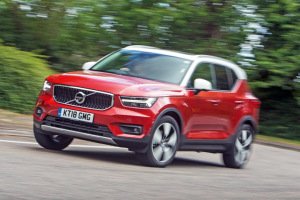 7. Volvo XC40
Gothenburg took a break from its usual SUV design approach for its smallest of the breed, and it paid off spectacularly well. If there is a more distinctive smallish, tallish family car than the XC40 on the road right now, we've yet to test it. To drive, the XC40 is a refreshingly unaffected sort, with a pliant ride and a likeably straightforward dynamic character – and like all of Volvo's current breed, it's a really pleasant and nicely finished car to spend time in.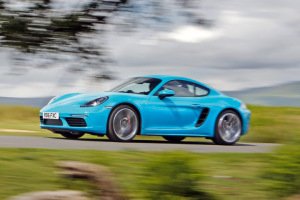 6. Porsche 718 Cayman
Sixth place may feel like the bitterest pill for Porsche, and in many ways it's a lot less than the excellent 718 Cayman deserves. Compared with the Alpine A110 ranked above it (spoiler alert), the 718's got higher grip levels, better high-speed body control and more power. Only next to the likes of the A110 could you claim it wanted for anything in terms of driver involvement.