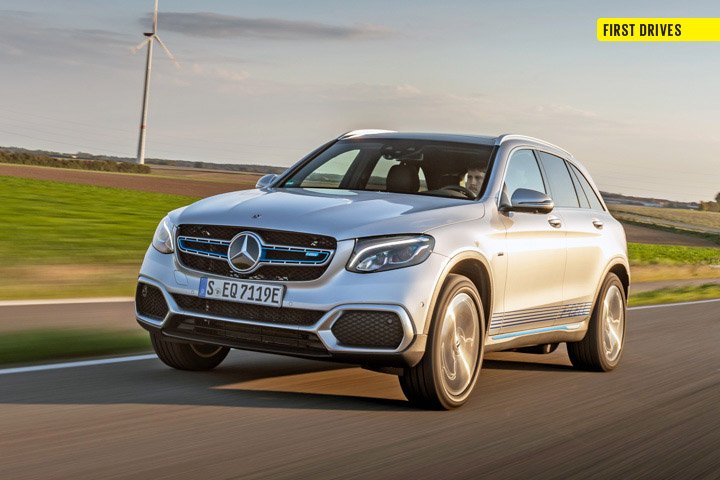 TESTED 4.10.18, GERMANY ON SALE Not in UK PRICE na
Hydrogen fuel cell shows this tech's potential in a swish SUV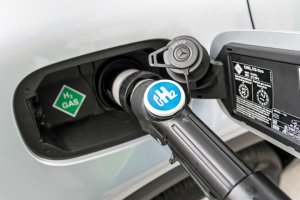 Although Mercedes currently has no plans to sell the GLC F-Cell in the UK, it isn't any less worthy of your attention. Cars that use hydrogen fuel cells are a rare sight and, having driven the latest of the breed, we still struggle to see why there isn't more will at government level to change this. Well, cost is probably a huge factor, but surely you can't put too high a price on slowing the effect tailpipe emissions have on climate change?
Anyway, the GLC F-Cell makes use of a totally new fuel cell system that's compact enough to be housed entirely within the engine compartment. Fuelled by liquid hydrogen, it acts as an energy source for the 208bhp electric motor, which also draws power from 13.5kWh battery for a combined zero-emissions range of — according to the trip computer in our test car — about 250 miles.
That range is in line with those offered by t  he more competitive electric vehicles currently on sale; but when you consider that the hydrogen tank can be topped up in as little as three minutes — provided you've access to a hydrogen filling station — range anxiety shouldn't be an issue. That said, there are currently fewer than 20 hydrogen filling stations in the UK, so you can see the need for infrastructure development to make these vehicles viable.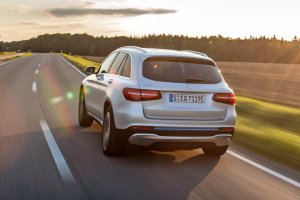 To drive, it feels just like any other electric vehicle. Acceleration is instantaneous owing to the immediate availability of the electric motor's 269lb ft, while its ride is largely smooth and supple. The steering is light enough to allow you to place it with ease, too.
It's by no means a revolutionary car to drive. But the technology that allows it to do so by all means is, and is entirely deserving of more recognition than it currently gets.
SIMON DAVIS
Price  na
Engine  Electric motor, powered by fuel cell and 13.5kWh battery
Power  208bhp
Torque 269lb ft
Gearbox Single-spd automatic
Kerb weight tbc
0-62mph tbc
Top speed tbc
CO2, tax band 0g/km, 13%
Rivals Honda FCX Clarity, Hyundai Nexo, Toyota Mirai