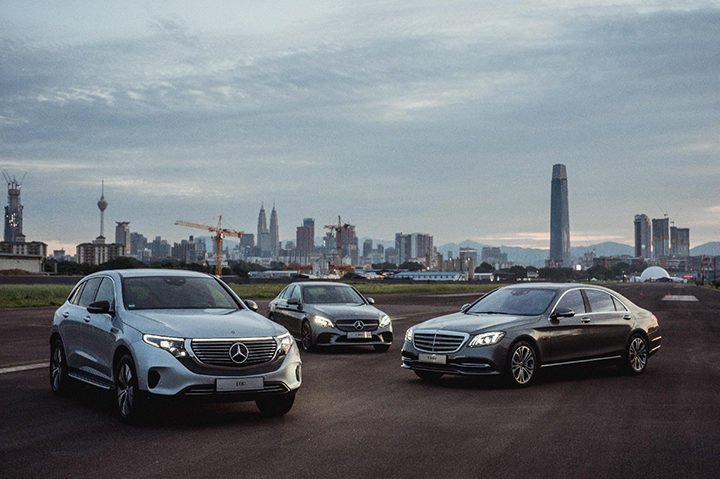 Mercedes-Benz Malaysia stays in the lead at the close of with over 10,000 cars sold and capturing 1.8 per cent market share
Keeping its solid lead in the premium luxury segment in the country, Mercedes-Benz Malaysia (MBM) concludes 2019 with a total of 10,020 cars sold and seized a 1.8 per cent market share. Mercedes-Benz Malaysia says that this is the result through its customer-centric strategy, delivering innovative technology and advancement, mobility solutions as well as meeting its customer's preference.
Mercedes-Benz Malaysia President and CEO, Dr Claus Weidner said,
"We wrap up the decade on a great note as we continue to grow our customer base and set our footing in the country. 2019 was a year where we placed great emphasis on expanding our product offensive with innovative technology and emotional design, catering to the needs of our customers. We also celebrated the 15th year anniversary of local production excellence noting the 100,000th vehicle roll out milestone and the commencement of Philippines export initiatives. Through a solid leadership and vision, we reaffirmed our commitment to the Malaysian market and our customers in delivering the Best Product and Best Customer Experiences."
Vice President of Sales and Marketing at MBM, Michael Jopp added
"Despite facing headwinds, we ended the year on a strong note to cement our position in premium automotive segment. We delivered 10,020 cars to our Malaysian customers signifying a continuous mark of confidence towards our brand. We are fully confident that 2019 has set up a great tone as we power up a great momentum for the new decade."
Keeping the momentum up, MBM launched 14 new models in 2019 including the E 350 AMG Line, E 200 SPORTSTYLE Avantgarde and the E 300 Exclusive Line, the A-Class sedan with models A200 and A250, the new GLC 200, 300 and 300 Coupe and the latest GLE SUV models. Also the addition of three new AMG models featuring the Mercedes-AMG A35, the Mercedes-AMG GT R and GT C, the Mercedes-AMG GT 63 S 4MATIC+, Mercedes-AMG C 63 S Coupé, and the Mercedes-AMG C 63 S.
In 2019, the Pekan Plant production contributed to the 100,000th vehicle roll out in 2019. The CKD production line-up stands at 13 variants from five model lines; C-Class, E-Class and S-Class sedans, GLC and GLC Coupe SUVs, as well as two Mercedes-AMG models, the C 43 and the GLC 43.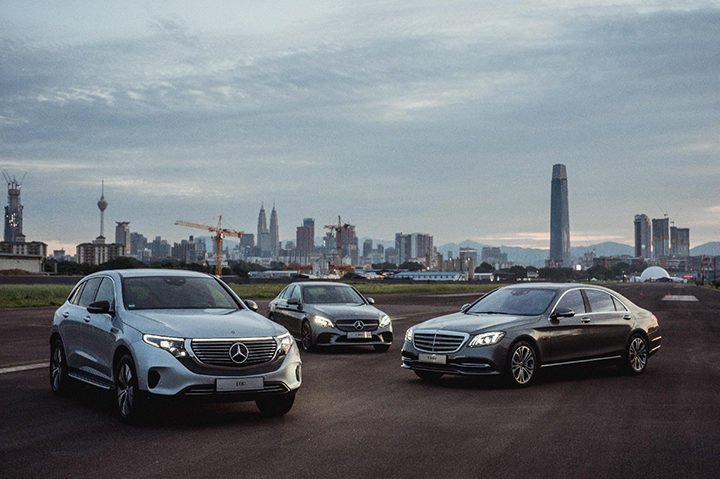 On the electrification side of things, MBM presented its first-ever S-Class Plug-in Hybrid, the S 560 e, and staying relevant to the changing times, the Mercedes-Benz EQ brand experience also featured the highly-anticipated Southeast Asian premiere of the all-electric EQC.
Besides the addition of new models in Malaysia, MBM's Philippines export initiative marked a new chapter with the Mercedes-Benz C 180 left-hand drive assuming the first stage of export, signifying the start of similar initiatives within the SEA region.
Besides introducing new and tech-centric cars, MBM also kept its retail space up to date. Mercedes-Benz Malaysia's introduced a new brand presence and experience at the Mercedes-Benz Autohaus in Mutiara Damansara.
Besides the new retail space, what made Mercedes-Benz cars appealing to many is MBM's range of comprehensive and innovative finance and insurance solutions for Mercedes-Benz customers, Mercedes-Benz Services Malaysia (MBSM) continued to offer innovative ownership solutions to provide our customers with the peace of mind when purchasing a car. Throughout 2019, MBSM financed five out of every 10 Mercedes-Benz vehicles sold and has a concrete servicing portfolio of MYR 2.6 billion.
The financial arm of MBM recorded new contracts worth over RM 1 billion and introduced new financing and insurance solutions such as Mobility Plus, the first-of-its-kind car replacement program in Malaysia's auto financing industry along with Lease@Ease, an all-in-one lease payment plan with value-added services such as Tyre & Rims and Comprehensive Insurance with Service and Maintenance.
After-sales service led to a record-breaking throughput of 165,299 vehicles, an 11% increase over the 148,800 units managed in 2018. Customer experience enhancements in the year included the introduction of Express Service 2.0 and online appointment bookings. Mercedes me connect and Mercedes me adapter were also introduced to allow customers direct access to their vehicles at the tip of their fingers.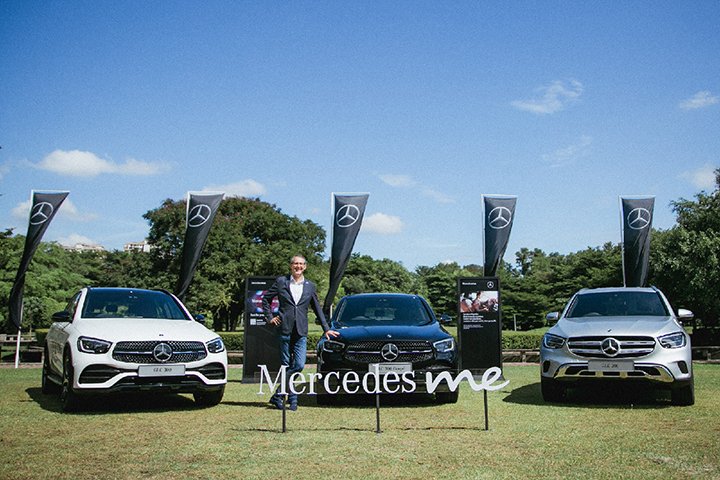 MBM proactively contributed to the development of the nation's highly skilled home-grown talent in the automotive industry through the Mercedes-Benz Malaysia Training Academy. 2019 witnessed the graduation of an additional 30 apprentices as they transformed into globally certified technicians through the Advance Modern Apprenticeship Programme, bringing the total to 853 globally certified local apprentices since the inception of the training programme.
On its outlook for the year ahead, Dr Weidner said,
"2020 will be a memorable, exciting year for Mercedes-Benz with refreshing innovations and new products to elevate the customer experience."