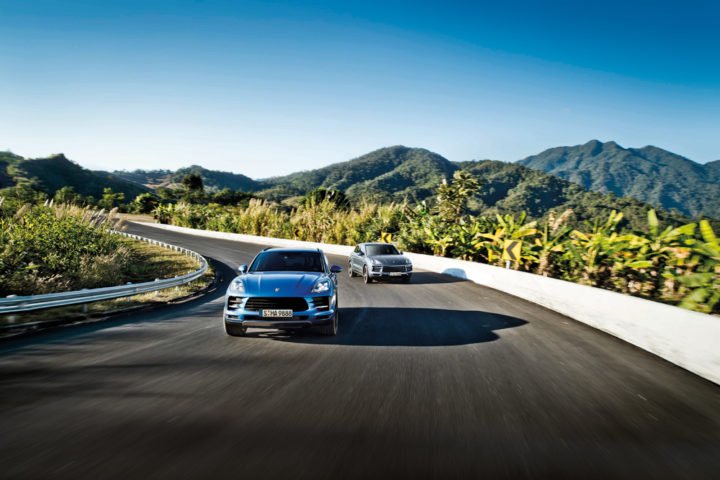 The Cayenne and Macan SUV models were key contributors to Porsches' rapid growth in the Asia Pacific region in 2019
Porsche Asia Pacific has recently announced that it has delivered a total of 3,025 vehicles delivered in the Porsche Asia Pacific region in 2019. Together with its importer partners, Porsche Asia Pacific recorded an increase of 41% year-on-year, making one the fastest-growing regions for Porsche cars in the region.
New Zealand emerged as one of the best-performing markets since it was included as part of Porsche Asia Pacific back in 2019 with a total of 415 cars. Singapore delivered 591 vehicles, while Thailand and Vietnam recorded 922 and 326 units sold respectively.
Making the numbers are the Cayenne and the Macan models which saw which surpassed 1,000 units each. Cayenne sales reached 154% compared to 2018 with 1,070 units delivered to customers in the region. 53% of Cayenne customers opted for the plug-in hybrid model. The sales of the smaller Macan grew by 84% with 1,090 units delivered.
Besides the ever-popular SUVs, Porsche Asia Pacific sold 352 units of the Porsche 911 recording a 16% increase in 2019, while 312 units of the Panamera and 201 units of the 718 were delivered to customers.
Some of the highlights in 2019 saw the passing of a generation, where the revival of the 911 Speedster ended the chapter for the 991 generations as Porsche welcomed the latest eighth-generation 911 (992) in the markets.
Many of their customers were given a taster of what is to come in 2020 in the region. The sportier Cayenne Coupé made its arrival in markets, and the all-electric Taycan made its regional debut with a spectacular drone performance at Marina Bay in Singapore. In addition, the introduction of the 718 Spyder and GT4 models made headlines in Asia Pacific.
Arthur Willmann, Managing Director of Porsche Asia Pacific said,
"2019 was a momentous year for Porsche Asia Pacific. The strong performance across markets was a result of the attractive product portfolio, which stirred customer excitement for the Porsche brand and sports cars. Our success was also possible because of the strengthened market and business development strategy built together with our business partners in the region,"
He added that 2020 will usher in the new all-electric Taycan sportscar. Porsche will also compete in Formula E for the first time in the region in Jakarta, Indonesia.