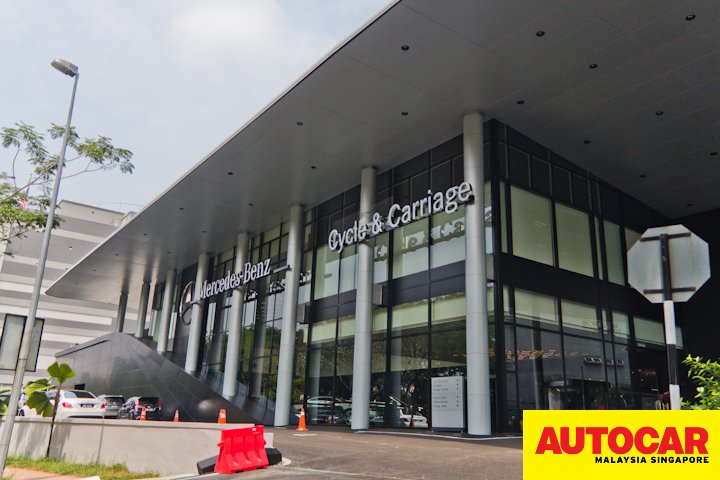 Mercedes-Benz Malaysia takes premium vehicle retail space to the next level in the newly renovated Cycle & Carriage Bintang in Mutiara Damansara
Mercedes-Benz Malaysia has introduced a new retail concept in the newly renovated Cycle & Carriage Bintang Autohaus in Mutiara Damansara. With digital media integration, the new showroom's processes and architecture are designed with customer support in mind.
Commenting on the launch, President & CEO of MBM, Dr. Claus Weidner said, "The new brand presence redefines the future of retail. At Mercedes-Benz, we take great pride in making the customer journey just as fulfilling as the ride ahead. We strongly believe that the introduction of this new brand presence will enable us to better cater to customers together with our trusted partner."
Adding to that, CEO of Cycle & Carriage Bintang, Mr. Wilfrid Foo said that, "We are proud to be the very first to bring this new Mercedes-Benz brand presence and experience to our customers in Malaysia. And to us, innovation is in the ability to bring to life an experience that addresses the unmet and unarticulated need. Today's launch is a milestone in our journey to achieve that ambition."
Elevating customer experience
Many customers can expect first-class services the moment they first step into the new showroom. The "Star Assistant" is the first contact for the customer in the showroom, who acts as the "first face" of the brand ensuring a very welcoming atmosphere at the reception.
For customers with an appointment, an assigned consultant is notified on arrival. Meanwhile, walk-in customers will have a Product Expert to walk them through to the waiting area. Here, various seating of semi-public or private spaces can be selected in accordance with customers' preference.
With the new look, all retail element is modernised from the welcome area, sales and service to delivery. Moreover, leisure facilities for families such as hospitality café are available whilst waiting for their car to be serviced. The newly-launched concept will also utilise the entire showroom without permanent workstations in the showroom.