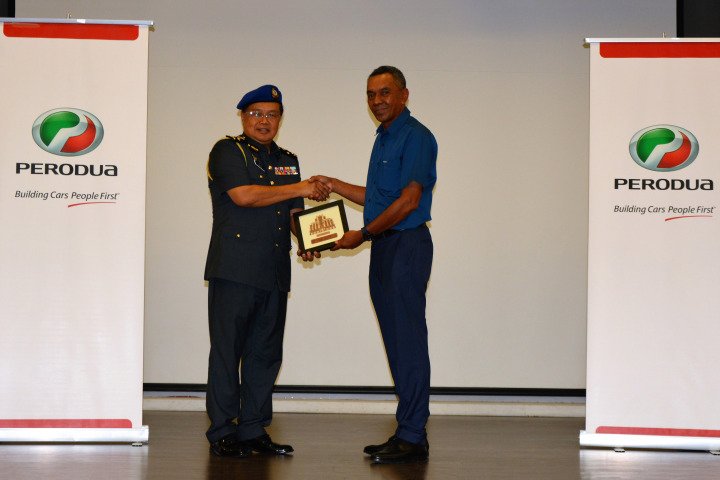 Growing availability of non-genuine Perodua-branded products and parts in the market a concern for vehicle safety 
Perodua is working with the Malaysian Ministry of Domestic Trade and Consumer Affairs (KPDNHEP) to stifle the growing market of imitation Perodua parts and products in Malaysia.
The non-genuine items are stamped with Perodua branding and are almost indistinguishable from real Perodua products. The counterfeit goods include critical lubricants, oil filters, shock absorbers and brake pads which have not been tested on Perodua vehicles. Besides voiding warranties, this could also affect the safety and running condition of vehicles.
Perodua yesterday, together with select service dealers and stockists, delivered a comprehensive briefing to some 120 KPDNHEP enforcement officers in attendance, acquainting them with Perodua's range of products and parts, where they are sold, the logistics flow and how to tell real and fake items apart.
Along with Perodua Sales Sdn Bhd Managing Director Dato' Dr Zahari Husin, as guest of honour was KPDNHEP Deputy Director of Enforcement (Prevention) Tuan Suhaimi Mat Sari.