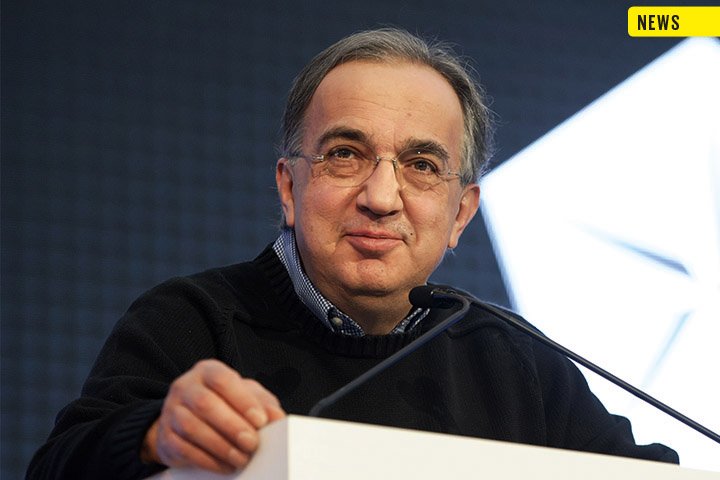 The Fiat Chrysler Automobiles CEO died in July at the age of 66
Tributes have been paid to long-time Fiat Chrysler Automobiles (FCA) boss Sergio Marchionne, who died last week after suffering serious complications following shoulder surgery.
The 66-year-old Italian-Canadian had headed Fiat since 2004 and was the driving force behind its merger with Chrysler and the subsequent spin-off of Ferrari, which he also headed.
Italian president Sergio Mattarella said: "Marchionne wrote an important page in the history of Italian industry.
Life is too short to let the world we experience be restricted by our own limited vision
"As leader of Fiat, he went through years of very deep and radical transformation of markets, production systems, financial strategies and trade union relations."
Marchionne had been planning to step down from his FCA role next April and in June he led the presentation of the group's next five-year plan.
Briton Mike Manley, the boss of Jeep and Ram, was named the new FCA Group CEO shortly before Marchionne's death (see separate story, right).
"Sergio was a very special, unique man and there is no doubt he's going to be sorely missed," said Manley.
Marchionne joined the board of then-struggling Fiat in 2003 with no automotive industry experience but with a reputation for turning around loss-making firms. He was made CEO the following year following the death of chairman Umberto Agnelli. The then Ferrari boss Luca di Montezemolo was given the role of Fiat chairman, which prompted Fiat CEO Giuseppe Morchio — who had expected the job — to quit. Montezemolo was quick to install Marchionne as new Fiat CEO.
In 2009, Marchionne capitalised on a major opportunity to grow Fiat by acquiring a stake in Chrysler, which was in dire straits following a disastrous alliance with Daimler and the 2008 financial crisis.
Fiat took a 20% stake in Chrysler in 2009 and Marchionne increased that to 58.5% in 2012. Two years later, Fiat bought out the remaining shares, leading to the creation of Fiat Chrysler Automobiles. The deal gave FCA greater access to the North American market and the scale to compete against global rivals.
At the same time, Marchionne spun off Ferrari into an independent division, although he remained in charge of the sports car firm.
Under Marchionne's leadership, FCA focused on its premium brands, in recent years growing Jeep, Alfa Romeo and Maserati through the development of new SUVs and other models. But Fiat itself has struggled and in Europe the brand will soon focus on electrified city cars.
Marchionne was known for his outspoken and opinionated management style, including openly talking about finding another car firm to merge with.
When Marchionne unveiled FCA's next five-year strategy in June, he described plans for further expansion of the Jeep, Alfa Romeo and Maserati brands, and heavy investment in electrified technology.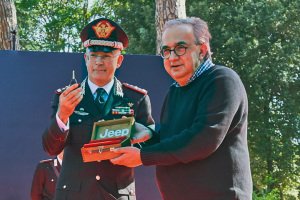 At that event, Marchionne responded to financial analysts who questioned why he had developed a plan he wasn't intending to stay to implement. Describing FCA leaders as "survivors" who had faced losing their jobs before the Fiat-Chrysler merger, Marchionne said his legacy would be the culture he instilled in the group.
Noting that much of the car industry is focused on method and process, Marchionne said that although such things were important, "at FCA we are and always will be about the music".
He added: "There is no script or instructions [for my successor]. Instructions are institutional and temporary. FCA is a culture of leaders and employees that were born out of adversity and who operate without sheet music."
JAMES ATTWOOD
MARCHIONNE'S BEST QUOTES

•  "When I see a Range Rover on the street, my blood boils, because we should be able to do a thing like that — and we will."
•  "We all tend to filter the world around us through what we know. So try to go beyond what you already know. Fill your mind with the new. Nourish it with different interests. Open it to the extraordinary. Life is too short to let the world we experience be restricted by our own limited vision."
•  On automatic wage rises for factory workers: "I would like to have our people make a lot of money when I make a lot of money at the corporate level. Let's distribute the cash. Let's also get rid of this entitlement notion that's associated with these structures".
•  After completing FCA's five-year plan: "I am not going to do any more turnarounds. I'm done. Let some of the young punks do it".
HE WAS ONE OF A KIND
Steve Cropley
I'll remember Marchionne for both warmth and coolness. Warmth in personal chat, coolness in the brilliant, witty eloquence he always deployed when chatting or answering questions.
He never tried to be conventional or fit a mould. I don't believe being part of the herd ever even occurred to the man. His legacies will be the years-long rescues of Fiat, Chrysler and Alfa, his certainty that big-note corporate car industry mergers would have to continue — hence the audacious but unsuccessful attempts to join up with
GM — and an abiding impression that on the corporate stage he was somehow more sure-footed than the rest of them.
His press conferences could be amazingly informative, because he was lightning quick at anticipating the direction of questions and always met them straightforwardly.
They could also be hilarious. He seemed especially to dislike German financial journalists and their often laborious questions about financial sensitivities or pension provisions, so far removed from the job of making a big business percolate, his first love.
Marchionne was a workaholic; it would be nice to think he'd have been rewarded with a little time to relax. On the other hand, given the immense amount of ground he covered and the order he created out of unprofitable chaos, it probably benefited many people that he worked at top speed right to the end.
WHO IS SUCCEEDING MARCHIONNE? 
Brit Mike Manley might seem an unusual choice to be CEO of an Italian-based car giant, but as the long-time boss of Jeep and Ram, he has been responsible for the most successful and profitable brands in Fiat Chrysler Automobiles' portfolio.
Born in Edenbridge, the 54-year-old began his career in the car industry at Swan National, working at various dealerships before joining Lex Autosales. When that company was bought by DaimlerChrysler in 2000, he became the car firm's director of network development.
Manley moved to the US in 2003 and took the top job at Jeep in 2009. He continued in that post following the Fiat-Chrysler merger and in 2015 also took over as Ram's chief.
Under Manley's leadership, Jeep has expanded greatly in recent years. Sales have risen from 320,000 in 2009 to a predicted 1.9 million this year.
Although FCA has already presented its next five-year plan — which Manley would have been a key figure in developing -— he faces challenges implementing it. The first priority will be settling the FCA group after the sudden changes: Jeep's Europe boss, Alfredo Altavilla, a contender to replace Marchionne, has already resigned from his position.
Jeep has also struggled for market traction in Europe  — Marchionne last year described the firm's growth in the market as "poor" — and the group faces challenges developing hybrid, electric and autonomous technology. With its global spread, FCA could also be particularly vulnerable to a US-Europe trade war.
Marchionne was also CEO and chairman of Ferrari and had intended to stay in those roles for five more years. Louis Camilleri, 63, has been appointed the firm's new CEO. He already sits on the Ferrari board and was the chairman of tobacco firm Philip Morris, a long-time sponsor of Ferrari's Formula 1 team.
John Elkann, grandson of former Fiat boss Gianni Agnelli and the boss of the family's Exor investment firm, has been named as
FCA's new chairman.