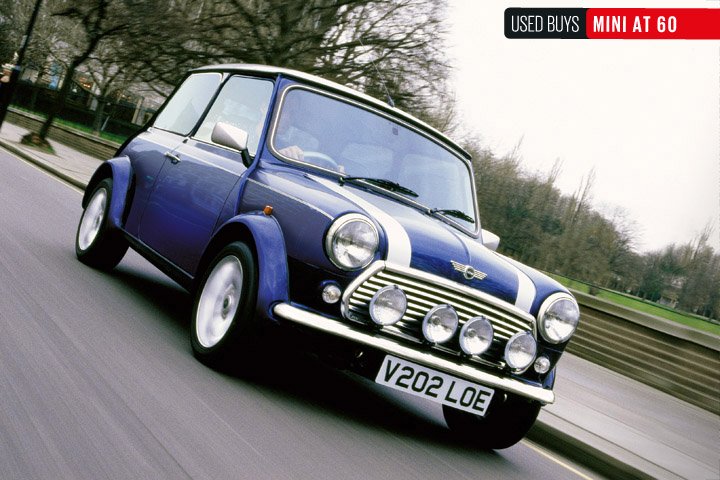 If our '60 years of the Mini' feature has whetted your appetite for owning one – and why wouldn't it? –

James Ruppert

reveals his shortlist of the best used buys
Minis were always about marketing, hence the addition of the Cooper, the blunt-front Clubman and a pick-up for the builder. The same is true of the retro-inspired BMW-owned Mini. It's just a shame that it is now so damned ugly. Never mind: here then are the 10 cutest Mini used buys.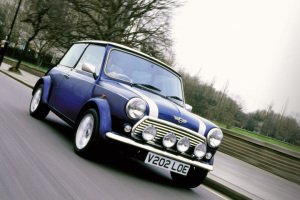 MINI COOPER S
One we found 1996, 60,000 miles, £7000
The Cooper was king in the 1990s. It came back with a vengeance and saved the brand. Avoid the 'difficult' five-speed gearbox and the 'caution wide load' Sports pack, which causes reliability and handling issues. Just 250 examples of the S Works were built. Otherwise, choose a Japanese re-import with added air-con and even automatic 'boxes.
ICE CREAM VAN
One we found 


1967, 61,400 miles, £29,999


The great thing about the subframe platform is that it can be turned into just about anything. Even an ice cream van. It was nice to find one based on a 1967 Austin Mini Estate with the Wall's logos. The trouble is that they were worked to death, so survivors are Cooper money.
JCW WC50


One we found


2010, 34,000 miles, £15,990


WC50 marked the car's golden anniversary. Almost as hand-built as the originals, it was pulled off the line at Oxford and modified with a plaque, sat-nav, keyless entry/start, heated leather seats, climate control, Harman Kardon hi-fi and carbonfibre trim.

WOLSELEY HORNET


One we found


1969, 73,951 miles, £8000


It has a bustle boot, chrome, wood and a badge that lights up. As period Minis rise, these finned curios stand out and are relatively cheap. Get a Mk2 with a 998cc engine and Cooperise. Just 8504 Mk3s (1966-1969) with no door hinges and wind up windows were made.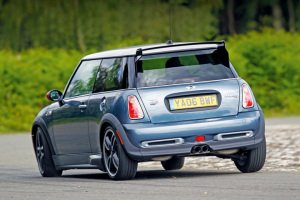 JCW GP
One we found
2006, 76,000 miles, £11,995
It turned out that 2006 was a jolly good year for the Mini and Cooper S when 2000 GPs were built with Bertone involvement. Fewer than 500 were available in the UK. It didn't have rear seats, which were always pointless anyway, it sat 10mm lower and it had a limited-slip diff and a whopping 218bhp. That meant a 149mph top speed and 0-62mph in 6.5sec.
MINI MOKE
One we found
1989, 40,000 miles, £8995 (Portugal)
Who wouldn't want the spin-off from a military project, even if it's missing Mercedes G-Wagen levels of terrain-crushing ability? Launched in 1964 as a commercial vehicle, original UK ones are now £25k. Production moved to Australia and can be found for £15k, but Portuguese versions are best.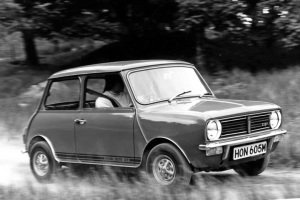 MINI CLUBMAN 1275GT
One we found
1980, 54,000 miles, £13,995
It was the only stylistic revamp in its 41-year run and the blunt front wasn't a good look back then, except that it meant a lot more elbow room under the bonnet. The 1275GT wasn't quite a Cooper S in terms of status, so were used, abused and rusted away. Now, they look retro cool.
PAUL SMITH


One we found


1998, 40,000 miles, £10,999


The stripy concept looked promising, but the production execution was a tad dull. It had a gold badge and a daft 'true Brit' relief map of the British Isles on the grille. It also had leather seats, magnolia clocks and Smith signatures all over the place. Just 300 were made for the UK.

MINI CABRIOLET


One we found


1991, 40,000 miles, £15,000


Here was a taste of things to come: a German Mini. In 1991, Lamm Autohaus, a German Rover dealer, took the roof off a Cooper to create the world's most expensive pram. Just 75 were made. Rover sold 'em, got Karmann to design 

a better one and built 300.

MINI COOPER CLUBMAN
One we found
2012, 57,000 miles, £8900


One of the best modern Mini oddities, with low sales and the inappropriately positioned side door in right-hand-drive markets. It came in Cooper flavours and those are great value. The S is a 140mph van and it is hard not to love the retro, but always practical, split rear doors.

MINI CHECKS

GEARBOX Second-gear synchro wears out. An exchange gearbox plus fitting is going to cost more than £1000.
SUBFRAME Rears rust. Just a fact of Mini life.
BODYWORK All Minis since the dawn of time rot. Distinguish between surface rot on the seams and the structural stuff, such as new sills and floors. On 1990s Minis, the rubber window seal constantly traps water. A lack of sealant compound made the problem even worse. Also, the air vent pipe that runs under the offside wing rubs against the metal and eventually bubbles through.
WHEELS/BRAKES Those great big 13in Sport pack alloys look good but contribute to prematurely worn wheel bearings and ball joints. Neglected Minis have seized brake cylinders. The rear drum set-ups will rust in time and the front discs can wear very thin . Listen for knocking driveshafts on the move.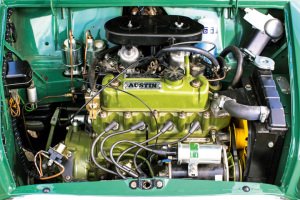 ENGINE The great or possibly really dreadful thing about the A-series engine is that it still works even when it is technically worn out. The oil pressure gauges fitted to earlier cars are not always reliable. Watch out for oil being burnt in worn bores and look for oil leaks, especially at the back of the block. Look out for oil being burnt, such as blue smoke from the exhaust, and listen for the rumble of about-to-expire big ends. Noisy tappets are easy to deal with, but a rattling timing chain will need attention eventually.