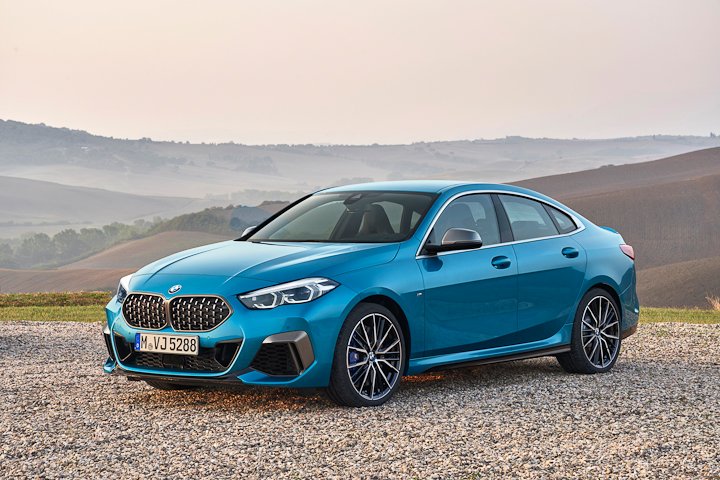 BMW has officially launched the all-new BMW 2 Series Gran Coupe, set to go against the Mercedes-Benz CLA
BMW has expanded its entry-level offering with the launch of the all-new 2 Series Gran Coupe. Sharing the same platform with the X1, X2, as well as the 1 and 2 Series, the Gran Coupe features the same powertrains as in the model that it's based upon.
The base 218i comes with a 1.5-litre three-cylinder making 140 hp and 220 Nm, the 228i xDrive Gran Coupe comes with a turbo 2.0-liter inline-four making 231 hp and 350 Nm of torque, an eight-speed automatic transmission, and all-wheel drive. The M235i xDrive coupe has a more powerful 2.0-litre turbo-four with 306 hp and 450 Nm of torque that also routes through an eight-speed auto and standard AWD.
The all-new 2 Series Gran Coupe has borrowed tech from the all-electric i3. The near-actuator wheel slip limitation (ARB) borrowed from the BMW i3s is fitted as standard in the which BMW says improves traction when pulling away, cornering or accelerating on every road condition. ARB works in close tandem with the DSC system to significantly reduce power understeer – a typical drawback of front-wheel-drive cars – without the need for corrective inputs to stabilise lateral dynamics. Added to which, reducing friction improves steering feel, further adding to the sensation of nimbleness.
Like all latest BMW models, the 2 Series Gran Coupe is well equipped. At launch, the new premium compact saloon comes with navigation, Apple CarPlay, Parking Assistant and BMW Intelligent Personal Assistant as standard. Moreover, numerous packages include extras such as digital instrument cluster, panoramic sunroof, Harman Kardon sound system and trim options for the exterior.
Price-wise, the BMW 2 Series Gran Coupe starts at €31,950 (RM147,864.62) to €51,900 (RM240,193.24) for the range-topping M235i xDrive coupe. There is no information or confirmation as to when the 2 Series Gran Coupe's will make its official debut in Malaysia but do expect prices differ vastly as to be subjected to import duty and taxes.