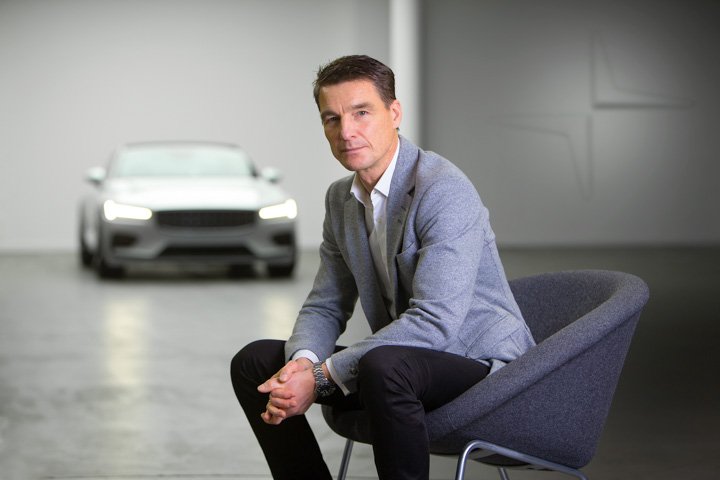 Volvo-owned Polestar is set to become a stand-alone
car brand under new CEO Thomas Ingenlath. He

tells Steve Cropley about its performance EV future
For a business that has spent 20 years doing things with Volvos that it will probably never do again, Polestar, Gothenburg's new 'electric performance brand', carries a remarkable aura of freshness and new endeavour about it.
Perhaps it's the sky-gazing nature of the name that does it, or the recent complete rethink of its partnership with Volvo, a company which itself has managed to stand outside the money-driven, horsepower-crazy, German-centric melee that forms the arena for mainland Europe's other premium manufacturers.
It also helps that, for the past six months, Polestar's fortunes have been guided by an ambitious new CEO, Thomas Ingenlath, who as Volvo's chief of design has spent the past five years making Gothenburg's latest models beautiful and relevant. Designers don't always make good business managers but Ingenlath intends to be an exception.
Whatever the key reasons for Polestar's eye-catching nature, this former producer of hot Swedish saloons and winning WTCC racers, bought out of private ownership by Volvo in mid-2015, has a fascinating future ahead, a neat mixture of surprises and logic. To better understand the strategy, we took a trip to Ingenlath's design lair inside Volvo's mighty Gothenburg factory, where the Polestar 1 has now reached production readiness (and awaits completion of its Chinese manufacturing plant for a 2019 launch) and the Polestar 2 and 3 are almost finished. Preparations are under way to meet the marketing challenge: Polestar wants to meet its customers mostly online; providing them with chances to see cars in three dimensions but avoiding the usual plodding showroom experience.
Polestar 1 is very much a halo product. We're going to need those for the future
The Polestar 1 began life as Volvo's Concept Coupé from late 2013, a beautiful 2+2 created to demonstrate the flexibility of the SPA (Scalable Product Architecture) that underpins today's larger Volvo models. It was well received, but it had a problem. The management knew it was never going to fly as a normal Volvo: too much cost versus too little volume. And yet…
"It has taken almost two years to get where we are," says Ingenlath. "When Polestar 1 was still the Concept Coupé, it attracted lots of attention. Everyone wanted to know if we were going to build it, but it was always clear it wouldn't work in the normal Volvo way, and not just because of the business case. It also had design features that stretched Volvo too far – yet we felt its proportions ideally fitted the GT category."
[metaslider id="24506″]
The Concept Coupé became a spur for a whole Polestar enterprise, helping to grow the idea for a Volvo electric performance brand. The name was fresh, worked in many languages and was associated only with Volvo but needed a better-defined mission. Gothenburg bought the company, whose owners obligingly rebranded themselves. Then work began to re-engineer the Concept Coupé with a much more exotic carbonfibre body (lighter and stiffer than steel). At the same time, the hybrid powertrain was developed to a new, higher level.    
In launch guise, the Polestar 1 will have to settle for the description 'electrified' when it hits the market in 2019, whereas its successors will be purely battery-electric cars. It has a 592bhp powertrain (a 374bhp 2.0-litre turbocharged and supercharged petrol four driving the front wheels, plus a pair of 109bhp electric motors on the rear axle) and there's an under-floor traction battery big enough to give a 90-mile electric-only range. It is the first car to make use of Ohlins' continuously controlled electronic suspension in production and is advanced in most areas – which is just as well because Ingenlath's business plan calls for hand-manufacture of just 500 units a year, priced at more than ¤150,000 a copy (over £133,475 at current exchange rates).
"Polestar 1 is very much a halo product," says Ingenlath. "We're going to need those for the future, just as we'll need lower-priced models to bring flair and feeling to a much broader audience."
Polestar 1 will be electrified but 2 and 3 will be purely battery-electric
Which is why the Polestar 2 and 3 will be considerably lower priced and less exotic than the Polestar 1, defining the other extremity of the marque's target area by making use of existing manufacturing and utilising existing Volvo running gear. The Polestar 2 is tipped to be a mid-sized battery-electric hatch – intended for production in 2019 to challenge Tesla's eagerly awaited Model 3. The Polestar 3 is a larger SUV. Ingenlath won't yet spell out exactly what the second and third models will be like, except to say that they won't share the profile of existing Volvo models but will use Volvo interior designs. They'll have "special Polestar shapes", he says, and he agrees readily that a modern iteration of the old 1800ES 'breadvan' coupé would make a great contemporary Polestar model.
Ingenlath says he has "nothing to hide" when it comes to using suitable Volvo components for his new designs, citing this as the only economic way of helping Polestar achieve its aims. "This is a family," he says, "so we have some common values. Our products will share a certain quality of build and a certain degree of usability. And there's the safety. We'll never compromise on safety in a Polestar car."
As times goes on, the real skill, says Ingenlath, will be in making wise decisions about where to invest Polestar's limited development funds.
Ingenlath wants the Polestar operation to achieve a global volume of "around 50,000-plus units" in five years' time, based on a three-model line-up that by then should be on the point of further expansion. Although no Polestar model will share its body-in-white with a Volvo, he reserves the right to keep doing Polestar-modified Volvos. "We like those," he says, "but they're still Volvos."
Other similarities? Both marques will continue to use the successful principles of the current 'Thor's hammer' headlight design. The way that shape develops will be quite different from one to the next, but we will always be able to see a relationship, Ingenlath promises.
Our interview time is up. Ingenlath nowadays has two demanding jobs' and clearly he needs to get on with one or the other. Even so, he comfortably bats away my concerns for his ability to sleep at night. "In a place like this, you never do your job on your own," he says, easily. "We have many good people here, and they are the reason it works."
PHOTOGRAPHY STAN PAPIOR 
QUIRKY VOLVOS TO INSPIRE POLESTAR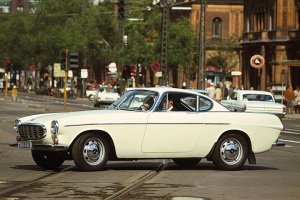 Volvo P1800 1961-1973
Tough, comfortable and fondly remembered coupé used saloon engines and running gear in a remarkably stylish two-door format that lasted 12 years. Roger Moore made the car famous as transport for his sleuthing character in The Saint.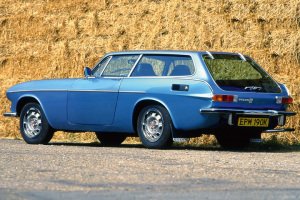 Volvo 1800ES 1972-1973
Responding to the success of 'breadvan' coupés like the Reliant Scimitar GTE, Volvo modified its P1800, giving it an eye-catching glass hatch. With tougher US safety laws coming, Volvo couldn't afford to invest in required improvements.
Volvo 262C 1978-1980
Following a Swedish visit by high-powered Ford-Lincoln execs, Volvo commissioned Bertone to produce this odd-looking 260-saloon-based coupé targeting US sales, using unaltered saloon mechanicals. Around 6600 cars were sold.
Volvo 480 1986-1995
Neat coupé-estate lasted nine years in production, mostly because it had more room inside than it appeared, it worked in the US and people approved of its pop-up lights. Typically Volvo tough, it was made in Volvo's Dutch, ex-Daf Nedcar plant.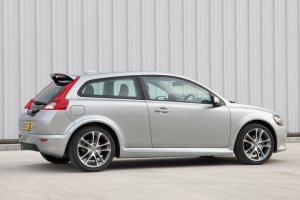 Volvo C30 2006-2013
Belgian-built, Focus-based estate-coupé bobbed up while Ford owned Volvo. It looked petite and was nice to drive but never really sold well, probably because it wasn't cheap and had tough rivals. It shows Volvo's 50-year interest in the coupé-estate.