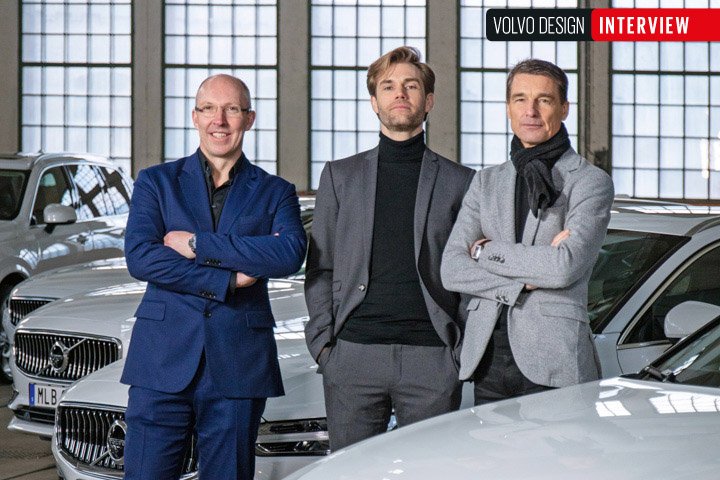 Volvo's close-knit design team has created an enviable run of hits but now must forge a fresh look for its new-era cars.

Julian Rendell

is reassured by what he hears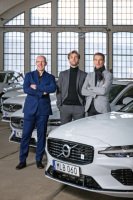 The next generation of Volvo cars will evolve their styling and remain faithful to the restrained look of the current range. To boost customer appeal, advanced battery-electric powertrains and self-driving technology will be applied.
Under chief design officer Thomas Ingenlath, Volvo is already exploring its next range of models, and at an event in Stockholm to celebrate the completion of its revamp under Chinese owner Geely, he is happy to shine some light on the future line-up and its design.
"One thing is clear: we have to move on. Things are evolving and we have to come up with some new and exciting stuff," he says.
Ingenlath cut his teeth at Audi in its days of Bauhaus-inspired restrained design before working for Skoda and Volkswagen. He has masterminded a rapid relaunch of Volvo's compete model range in just six years after the Geely takeover, working with ex-Bentley interior chief Robin Page and former VW designer Max Missoni.
It'd be crazy to split up our car lines into EVs and combustion-engined cars
"We managed successfully in this generation not to go down the route of heavily sculpted bodywork, unlike some of our competition that have a hectic look with millions of cuts in the body panels," says Ingenlath.
Now the three designers are working on the second generation of models and a significant question is how to evolve a styling theme whose DNA was established in the 1970s and 1980s, and then expertly nurtured into a fresh incarnation under Peter Horbury in the 1990s before Ingenlath and his team honed today's handsome millennial look.
In the same period, Volvo's main German competition has adopted a busy, heavily sculpted and highly detailed styling direction, matched to huge global sales success but also criticised for its overly fussy look.
| | | |
| --- | --- | --- |
| | | |
| Volvo's line-up of plug-in hybrids will grow even bigger | Volvo's top designers rule out an XC20 | Peter Horbury: now Geely design boss |
"We did not enter that war of making hundreds of styling features within one panel and we definitely want to stay out of it," says Ingenlath. "Autonomous vehicles and battery-electric powertrains are the topics that really matter."
For Page – the Volvo brand's chief designer since Ingenlath took on responsibility for Polestar in 2017 – the answer lies in details like the latest premium design manufacturing techniques for flush glazing to smooth the upper body and glasshouse, but also by adding a new level of safety equipment, electric powertrains, connectivity and autonomy. "There are other ways of being more modern without it having to be over-sculptured," says Page.
Strategically, Volvo is committed to adding hybrid, plug-in and battery-electric powertrains to all future model segments, a challenge it will meet by designing one platform and body structure to house multiple different powertrains.
"Electric cars will influence the way that aesthetics go. But we strictly believe it will not be split into electric and combustion-engine looks," says Ingenlath. "It would be crazy to split up our car lines into EV and combustion. Within Volvo, it means introducing a new electric drivetrain, and not like a parallel world."
In practice, this is likely to mean a battery-electric Volvo dispensing with the opening at the front – Tesla style – as the needs for controlling airflow change. "There will be a much more closed look, with all the sensors integrated. And no more incredibly aggressive openings in the front," says Ingenlath.
The Volvo design team sees opportunities with powertrains for battery-electric vehicles (BEVs) – for example, in packaging – but also parallels with combustion-engined cars. "The safety structure and cooling for batteries are in similar places to a combustion-engined car," says Missoni, "although wheel sizes have to go up because of bigger brakes to deal with the heavier weight."
So will a future Volvo take on a new shape because of the new electric powertrain? "BEVs have advantages in interior space. But we don't see a radical need for a change in proportion," says Missoni.
Volvo will also keep its model range tightly focused on the current line-up of saloons, estates and practical SUVs – which rules out sporty new bodystyles like a fastback coupé-style SUV. "The hot, driver-oriented dynamic sporty car is not the core of the Volvo brand," says Ingenlath. "We have to be precise and clear in what we provide for the customer. We don't want to put out things that are not core Volvo."
Another no-go is a rumoured sub-compact SUV, possibly badged XC20. The designers reckon a smaller SUV would adversely lower the 'centre of gravity' of Volvo's range, cheapening prices and diluting the brand.
There's a strong feeling from this interview that Volvo is in safe but strong and determined hands, run by a close-knit team with a shared vision. Their record so far is exemplary and the omens for the next six years are that history is highly likely to repeat itself. Volvo fans can expect another strong range of desirable new cars, with not a single, fancy, over-adorned body panel to be seen. A
HOW INGENLATH HOLDS DOWN TWO JOBS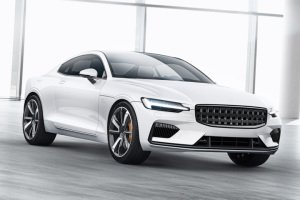 One of the rewards for Thomas Ingenlath's successful design relaunch of Volvo was promotion to CEO of Polestar, the sporty electrified brand that plans three new models by 2021. Most of Ingenlath's time is now dedicated to getting Polestar up and running and a new, stand-alone office was opened late last year in Sweden to speed the process.
His key Volvo meeting is on a Friday afternoon when, together with Page and Missoni, he goes through the week's "hot issues" in design ahead of the following week's all-important engineering meetings.
For now, Polestar design is shared with Volvo, but Ingenlath suggests that in six years the range may be big enough to merit its own design team.