New £250,000 Cullinan will offer unrivalled practicality for a Rolls, plus a 563bhp V12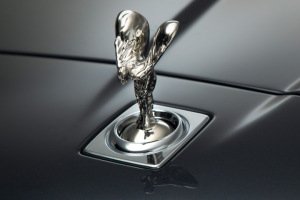 Rolls-Royce has bitten the bullet and created a super-luxury SUV designed to trump Range Rover and the Bentley Bentayga.
Officially, it's only three years since CEO Torsten Müller-Ötvös revealed that his Goodwood-based company was planning a model to sit at the very top of the SUV market. But, by that stage, the Rolls-Royce off-roader idea had been simmering for a decade, not least because the marque's BMW owners had been asking persistently for such a model.
This week, the all-new, £250,000 Rolls-Royce Cullinan SUV is revealed, named appropriately after the world's largest raw diamond, found in South Africa more than a century ago and now part of the crown jewels. Rather than being a mere high-bodied luxury car, the Cullinan is a full-capability off-roader "able to do whatever a Range Rover can do", while retaining the refinement and luxury of a limo. To stress the Cullinan's breadth of capability, the Goodwood company has leaked a selection of YouTube clips showing prototypes tackling rough roads and huge dunes, and has coined the slogan 'Effortless, everywhere' to describe its capability.
The Cullinan is a full-capability off-roader 'able to do whatever a Range Rover can do
Due in full-scale production in the second half of this year for first deliveries just before Christmas, the Cullinan is one of the principal reasons why Rolls-Royce has been investing heavily to reconfigure its two key manufacturing facilities – the aluminium body 'centre of excellence' at Unterhollerau near Munich, where there will soon be two body lines for all models, and at the flagship engine and final assembly plant at Goodwood, where every Rolls-Royce, regardless of bodystyle, will in future be made on a single, highly adaptable production line.
The Cullinan is Rolls-Royce's first SUV in 112 years – if you discount some extraordinary armoured saloon-based fighting vehicles of the World War I era and after. It is also the firm's first-ever 4×4, a great leap forward, especially if you consider that the Cullinan's system is a latest-tech, electronically controlled, highly configurable permanent all-wheel-drive set-up. This is only the second new Rolls-Royce to use the all-new, highly flexible 'Architecture of Luxury' aluminium spaceframe introduced recently with the latest Phantom VIII limousine and earmarked for every future Rolls-Royce, including the second-generation Ghost saloon, next to arrive after the Cullinan.
In its current form, the Ghost saloon uses BMW 7 Series parts extensively because, when it was announced back in 2006, Rolls-Royce bosses reckoned that was the best way to go. They have since concluded that designing a uniquely versatile aluminium spaceframe that can support all designs will better meet Rolls-Royce's uncompromising requirements. In the Cullinan, body rigidity is a particular feature: the new Phantom's spaceframe is already 30% stiffer than its predecessor's, and the Cullinan is stiffer still.
Although shorter by over 400mm and higher (by nearly 200mm) than the new Phantom, the Cullinan is still a very big car against the standard-length Bentayga and the extended-wheelbase Range Rover. At 5341mm, it is 200mm longer overall than the Bentayga (and 90mm taller) and 141mm longer than the largest Range Rover. Its 3295mm wheelbase (300mm longer than a Bentayga's) is a particularly telling feature, promising big interior space and adding credence to Rolls-Royce's claim of a "magic carpet ride". The Cullinan's quoted kerb weight is 2660kg, 100kg more than the Phantom's official figure and 200kg more than the Bentley.
The Cullinan's self-levelling air suspension, all independent by double wishbones at the front and a multi-link layout at the rear (with active anti-roll bars acting on wheels) is a "thorough re-engineering" of the Phantom's layout. Mostly, it gets air struts with more volume to provide relaxed ride rates over a longer travel plus reinforced axles.
The 4×4 system's drive runs forward to the front wheels from the rear of the gearbox, but there's no high/low range split. Given the presence of a torque converter, the ZF automatic gearbox's surfeit of ratios and the engine's impressive low-end torque, no low-ratio set is needed. A so-called Everywhere button switches a dozen powertrain and suspension elements to meet any bigger challenges, and it's possible to sharpen your Cullinan's behaviour more by special settings for conditions such as snow,
rock-crawling and sand.
The Cullinan's self-levelling air suspension is a thorough re-engineering of the Phantom's
Barring the drive to the front wheels, the Cullinan's V12 powertrain is very similar to that of the new Phantom. It has the now familiar 6.75-litre twin-turbo petrol V12, part-built at BMW's specialist engine plant in Munich and installed in Goodwood. Famous for smoothness and quietness, the V12 develops 563bhp at a relaxed 5000rpm and peak torque of 627lb ft occurs at just 1600rpm, ideal both for off-roading and relaxed luxury motoring.
Rolls-Royce, less flamboyant than Bentley, limits the Cullinan's top speed to 155mph (a standard Bentayga can hit 187mph) and is also coy about quoting a 0-60mph time. However, with a little more weight and less torque than the Bentayga (0-60mph in 4.0sec), the Rolls-Royce can surely lay down a 5sec run – eye-watering performance for such a big car. The combined fuel economy (18.8mpg) and CO2 (341g/km) won't impress but are unlikely to deter prospective owners.
One reason for the Cullinan's substantial overall length is its use of a three-box layout – in effect, a classic, high-riding SUV shape with a short bustle-back that both improves the Cullinan's profile and accommodates luggage more easily. There's a split tailgate that opens both upwards and downwards to provide shelter on rainy days and a low loading lip.
The Cullinan's styling is upright and quite formal, although Rolls-Royce is at pains to emphasise that the car works just as well when painted in brighter, "everyday" colours and with informal interior hardware and texture choices as it does in more formal finishes. "With other Rolls-Royces," said designer Giles Taylor, "the occupants' involvement with the car ends with the arrival. Cullinan takes them off road or to the beach and waits, which makes it a more practical, less formal kind of car."
The Cullinan's height, its big glass-to-metal ratio and its fairly short rear overhang make it look deceptively compact. The designers talk about a "toughness of expression" to advertise the model's more practical qualities, embodied by the fact that the Cullinan's wading depth is 540mm.
For all its practicality, the Cullinan still exudes class-topping perceived quality. The high, prow-like bonnet rides above a traditional, hand-polished stainless steel grille, while the lights and intakes are set more deeply into the body than on a saloon. At the front of the car there is a system of strong vertical and horizontal lines that, the designers reckon, imply strength and power, but the whole thing is given a more sporty mien by the fact that the roofline drops noticeably behind the B-pillar. There is also a nod to the protruding rear styling of so-called D-back Rolls-Royce saloons of the 1930s. Taylor praised the role of the flexible architecture in his overall Cullinan design, saying: "It let me put wheels and roof in exactly the right places."
Despite talk of simplicity, the Cullinan can bristle with an impressive array of equipment
The Cullinan's interior is the usual paragon of Rolls-Royce perceived quality and style, with a hint of natural conservatism (unless you configure yours flamboyantly) and an innate simplicity about the controls and instruments. Rolls-Royce has long protected its owners from the sensory overload that can be caused by banks of dials, screens, switches and levers. The fascia, its upper half trimmed with durable new 'box grain' leather (you might find it on a Leica camera), has wood below.
As you unlock your Cullinan with the key, or touch its door handle, the body lowers 40mm for easy access. It rises again when you thumb the starter. Inside, there's a flat floor – a legacy of the SUV format and the new architecture.
Despite talk of simplicity, the Cullinan can bristle with an impressive array of equipment that includes four-camera surround visibility, night vision, a head-up display, a wi-fi hotspot, an alertness assistant and more. The tailgate is powered, of course, and can open to reveal an optional 'recreation module' – a superbly made container filled with tools for whatever activity you favour, from croquet to drone racing. Our demo car had a Viewing Suite, two comfortable fold-out chairs and a little table, which Rolls-Royce might envisage its occupants using for outdoor cocktails or watching a point-to-point. The company is determined that a Cullinan will play its full part in its new owner's lifestyle.
Rolls-Royce is expecting big things of the Cullinan. As well as anticipating new interest in markets such as India and Russia that especially suit the Cullinan's 'Effortless, everywhere' message, the company expects take-up from younger, more active, outdoor-loving buyers.
As ever, Rolls-Royce people won't talk specifics on volume but agree that the Cullinan is likely to become the bestselling Rolls on offer. Annual volume, currently 4000 units, could easily swell to 6000, and given that most buyers spend big on custom equipment, it could lift Rolls-Royce onto a new plane of profitability. For all the Cullinan's comparative practicality, the company insists its unique qualities should not be lost. "It's a very special car," said Taylor. "Literally the most versatile pinnacle we can imagine."
STEVE CROPLEY
IT'S WHAT'S BENEATH THAT COUNTS
Steve Cropley
Rolls-Royce stands to do enormously well out of the new Cullinan. At times in this car's gestation, it has seemed Rolls-Royce might have dithered so long that it would miss a slice of the SUV customer boom – but not a bit of it. The Cullinan could easily boost Rolls volume by 50% and fill the coffers quickly. We've seen enough smiling dealers' faces (and heard enough stories of horse trading over bigger allocations) to know the car's already a roaring success.
But the success isn't just the Cullinan. It's the highly versatile aluminium spaceframe underneath. Introduced a year ago with the new Phantom, it'll go progressively into every new Rolls from now on, maybe even some models they haven't yet thought of.
With the facilities now at its disposal, the Goodwood company is in a position to do whatever it wants that turns a profit. Which makes a mighty change. For most of its post-war life, Rolls has been a rather hapless, underfunded follower, technologically speaking. Now it's a leader.
Q&A TORSTEN MÜLLER-ÖTVÖS, ROLLS CEO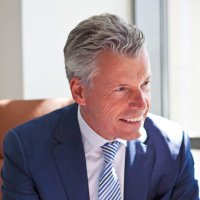 Just how important to Rolls-Royce's future is the launch of Cullinan?
"It's enormously important. Cullinan redefines the parameters of super-luxury travel. Our customers have been waiting a long time for a motor car that offers uncompromised luxury wherever the owner dares to venture. Cullinan is that car."
Do you think the Cullinan's arrival will change the Rolls-Royce brand?
"Well, Cullinan is certainly a very big departure for us. We're moving into the very top echelon of a highly competitive and thickly populated sector, so we will definitely meet customers we've not known before. But the big response to our latest cars shows that our brand values are clear and well understood."
How important are the latest Goodwood production changes to the Cullinan's launch?
"They are absolutely key. We needed our new architecture to have any chance of making cars as different as Dawn [convertible]
and Cullinan [SUV] using just-in-time principles on the same flexible line. For that, we had to reform and reshape the whole production system. We have invested millions in manufacturing at Goodwood, and in a new technology and logistics centre in Bognor Regis. And it is already paying off."
How hard was it telling BMW's bosses you didn't want to use their chassis components any more?
"It wasn't as difficult as you'd think. They listened to our case and agreed that to make authentic Rolls-Royces we needed our own architecture. We're really grateful they allowed us to depart from the first arrangement, because it is the key to everything."
Is the Cullinan configured for hybrid and electric versions in the future?
"Absolutely. This architecture is a well-thought-out, strategic programme. It is ready for electrification and other changes as well."
We hear the number of people who order special equipment for their Rolls-Royces is expanding. Is this true?
"It certainly is. Around 70% of our buyers order extra equipment through our Bespoke department, and we're making it easier by fitting special equipment on the line. Last year, over 1000 people came to Goodwood, just to choose the colour, trim and equipment for their new Rolls-Royces."