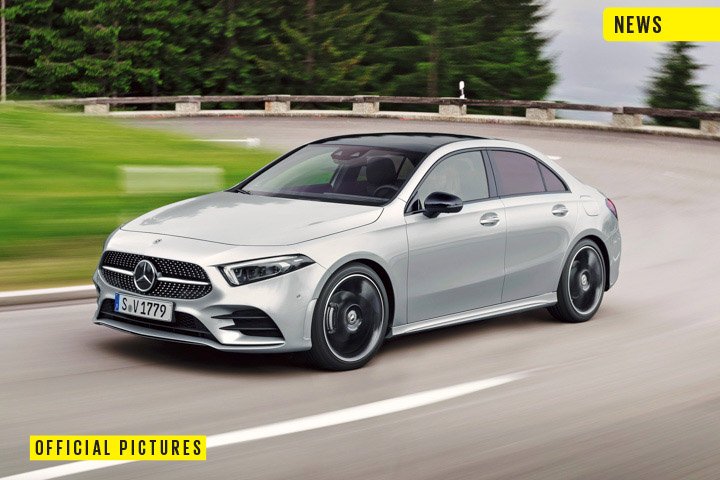 A-Class saloon will start from £26,500 when it goes on sale in the UK
The saloon version of the Mercedes-Benz A-Class has been revealed. It is due to go on sale in the UK later this year, with prices starting from around £26,500.
Set to make its public debut at October's Paris motor show, the Audi A3 saloon rival will be offered with two engines at launch: a 161bhp 1.3-litre turbocharged four-cylinder petrol and a 114bhp 1.5-litre four-cylinder diesel. The petrol unit has a combined fuel economy of 54.3mpg, with the diesel offering 70.6mpg.
The saloon is 130mm longer and 6mm taller than the hatchback version, with a longer roof and rear overhang to accommodate  the separate boot.
More variants with different engines will arrive later, including hot AMG versions.
Mercedes has already launched a long-wheelbase version of the A-Class saloon for the Chinese market.