Not all of the iconic cars born in the USA made it over to Europe. Here, Ronan Glon looks at some of the best cars they kept for themselves
Historically, many US car companies have had only a small presence outside of their home country, and even the ones that dared venture abroad kept some of their best cars to themselves. Models American motorists love are often ill-suited to foreign markets due to their gargantuan size and great thirst.
Some were nothing to write home about, but there are plenty that other markets would have welcomed with open arms. Here's our pick of the best.
Cadillac Eldorado 1953
Introduced in 1953, the Cadillac Series 62 Eldorado was a large, expensive convertible built to make a design statement, not to generate any kind of volume. Buyers liked it, so Cadillac refined the concept the following year and transformed the Eldorado into the luxury-lined chariot of motorists who wanted to exclaim: "I've made it in life!"
The Eldorado evolved with the times, even switching to front-wheel drive in 1967, but it always remained one of the most spectacular members of the Cadillac line-up. It began to decline at the end of the 1970s as it moved to a smaller platform. It never recovered and the nameplate retired in 2002. The first seven generations remain the archetypical classic Cadillac. Early cars trickled into Europe but later ones were unobtanium.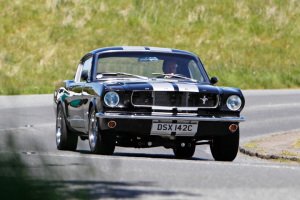 Ford Mustang 1964
The original Ford Mustang was designed by Americans for Americans. It came to life in response to the Corvair, which Chevrolet assembled in Switzerland and sold in Europe in small numbers, but there's little evidence to suggest Ford seriously considered sending the Mustang across the pond.
In hindsight, the decision makes sense: Ford had plenty of demand to fill at home, and its major European divisions based in England and Germany largely ran themselves. The rationale was: "If they want a sports car, they can build one." They did just that, and the wildly successful Capri made its debut in 1968.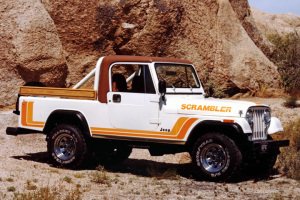 Jeep CJ-8 1981
Renault's unlikely tie-up with American Motors Corporation gave Jeep an outlet through which to distribute the CJ-7 in Europe. It was a modest success, at least for a large SUV competing in a small segment of the market. The bigger and more practical CJ-8 never joined its smaller sibling in Europe, however.
In the 1980s, Renault imported about a dozen CJ-8s powered by its 2.1-litre four-cylinder diesel engine and used them as support vehicles. Today, they've vanished into the pantheon of automotive history.
Ford Thunderbird 1955
The original Thunderbird elevated Ford design to unprecedented heights. Its rear fender skirts, fibreglass hard top and panoply of chrome-plated trim pieces announced it was a luxury car, not a sports car, which made it a unique proposition on the market.
Ford built 10 generations of the Thunderbird between 1955 and 1997, and the model returned for an 11th and final round in 2002. Not all of them deserve our lust, but the original model stands out as one of the most gorgeous cars Ford kept at home.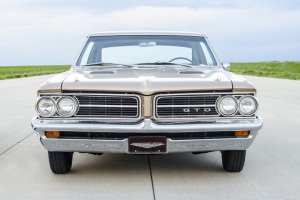 Pontiac GTO 1964
The Pontiac GTO played a sizeable role in democratising the muscle car in America. Launched as an option package, the GTO nameplate adhered to the time-tested formula of stuffing a big, powerful V8 engine in the unassuming body of an otherwise mundane sedan. It became so popular that Pontiac turned it into a standalone model in 1966. The new marketing angle paid dividends, and the brand sold 87,684 GTOs during the 1968 model year.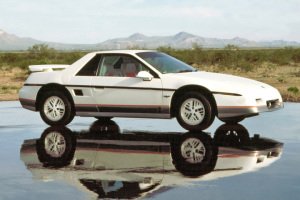 Pontiac Fiero GT 1988
Pontiac unwrapped a surprise for the Fiero's last model year on the market. 1988 brought a new suspension design that made the mid-engined coupé appreciably better to drive than before, a revised steering system and upgraded brakes.
The 2.8-litre V6's output remained pegged at a paltry 138bhp and 170 lb ft. That wasn't much, but period road testers agreed that Pontiac engineers had finally turned the Fiero into a driver's car. Better late than never, right?
Subaru Baja 2002
Built in Indiana, the Subaru Baja represented an attempt to bring back the Brat. Like its predecessor, it took the form of a light truck built with proven mechanical components plucked from the brand's passenger cars; the Legacy, in this instance. Baja production stopped in 2006 after the public's lukewarm response made it clear that the idea of a Subaru truck was past its prime.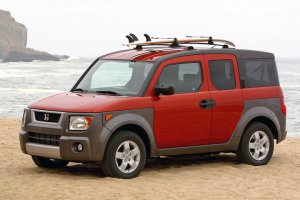 Honda Element 2003
The Honda Element's boxy, plastic-clad body hid underpinnings shared with the CR-V. Built in Ohio, the Element existed at the intersection of the van, station wagon and SUV segments. It offered rugged looks, a spacious interior and available all-wheel drive.
Quirky 'suicide' rear doors made the Element impractical as a family car, but its toaster-like silhouette allowed it to transport fully assembled mountain bikes or double as a tent for two adults. It has already developed a cult following in North America.
Toyota FJ Cruiser 2006
Toyota tried squashing the Jeep Wrangler with the FJ Cruiser, a retro-styled SUV inspired by the FJ40 Land Cruiser. It put a modern spin on its predecessor's design and grew a pair of 'suicide' rear doors for a tinge of practicality. It could go far off the beaten path thanks to suspension and chassis components borrowed from Toyota's other trucks, including the Tacoma and 4Runner.
Look closely and you'll notice the FJ Cruiser shares a quirk with the MG B. Its short, wide windshield required the fitment of three wipers.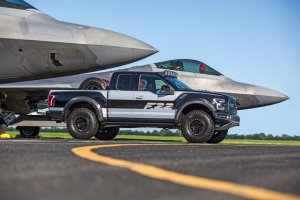 Ford F-150 Raptor 2009
Based on the Ford F-150, the original Raptor was a street-legal Baja racer built to fly across sandpits with American swagger. It benefited from comprehensive suspension upgrades, 35in tyres and a locking rear differential. Early models shipped with a 5.4-litre V8, but the optional 6.2-litre, 405bhp V8 became standard in 2011.
Dodge Omni GLH 1985
The Chrysler Horizon wasn't any more inspiring in America than it was in Europe – with one exception. Famed tuner Carroll Shelby saw an immense amount of GTI-killing potential in Chrysler's smallest car, which wore Dodge and Plymouth emblems in the US.
Tuning the four-cylinder to 108bhp transformed the Horizon into a proper pocket rocket worthy of the name Goes Like Hell. Shelby added a turbocharged 2.2-litre with 144bhp in 1985, and helped Chrysler launch a limited-edition, 173bhp model a year later.
Dodge Challenger 2008
As a muscle car for the 21st century, the Dodge Challenger competes in the same segment as the Ford Mustang and the Chevrolet Camaro. It's the only one not sold in Europe. That's due to its titanic size, market regulations it most likely doesn't comply with and Dodge's non-existent presence here.
The Challenger is also the most outdated car in its competitive set. It is approaching 10 years old and rides on a platform cobbled together with Chrysler and Mercedes-Benz parts that should have retired years ago.