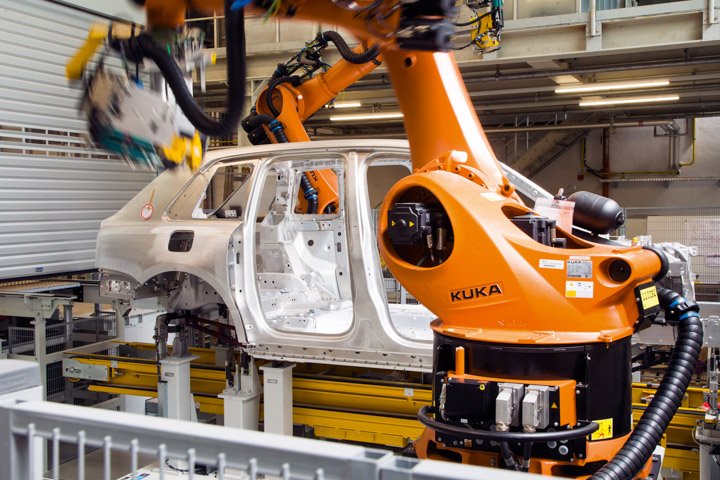 You won't find tourist buses in Unterhollerau. Not unless their occupants are touring automotive aluminium centres of excellence, which you've got to say is unlikely. But Unterhollerau is a vital and highly effective outpost of BMW – or, more accurately, Rolls-Royce. It may not be beautiful, but in these cream industrial buildings, every new Rolls-Royce will soon start its life – because every car will use the same chassis frame, trimmed to different widths, angles and dimensions according to model.
I'm here to meet men who make this work: head of Rolls production concept Neil Crichton, Cullinan product manager Phil Harnett and two hugely experienced, grey-coated manufacturing gurus called Thomas and Manfred. I've been here before, but this time I'm going to learn what flexible architecture really means.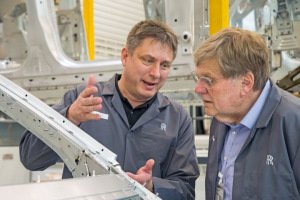 Crichton, a happy Brit who has learned French, German and Chinese in a roving Rolls-BMW global career, explains how and where a spaceframe can be made to fit SUVs, convertibles and saloons big and small.
Twenty years ago, Rolls people thought the best thing for a 4000-cars-a-year small manufacturer was to have the run of BMW's platforms and running gear. But the experience of the current Ghost showed different. So around 2011, a plan was hatched to put all Rolls-Royces on the same unique architecture, and to adapt it to their specific needs.
Crichton projects some fascinating diagrams on the wall that explain the principle. Six key areas govern how cars vary – in dashboard-to-axle measurement, wheelbase, rear overhang, cowl position and height, seat height and ride height. All you've got to do is to create a load-bearing structure that can be varied widely in all these places and ways and you've done the job.
This, in essence, is what Rolls has done – at maximum rigidity, in weight-saving aluminium. What's more, it has done such deep thinking about the cars it wants to offer over the next decade and more that it is able to let contracts to suppliers for key chassis pieces extend from here to the later 2020s. It looks like a factory but it's a tour de force.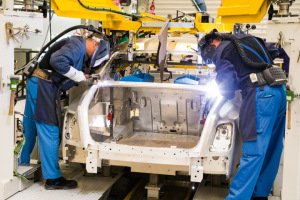 As we get to know Thomas and Manfred, our manufacturing experts gradually turn from a dour pair into a couple of comedians, taking us on a fascinating tour to see how a disparate collection of components gathered on a trolley (known as a car-set) are formed into a coated, car-like doors-on structure.
It is achieved largely by robot-conducted riveting and bonding (each body contains 150m of glue) and in many places the required accuracy standard is plus or minus 0.5mm. Such standards, as Thomas and Manfred proudly explain, make a Rolls-Royce. As we leave, even without the wheels on, I want one.
STEVE CROPLEY