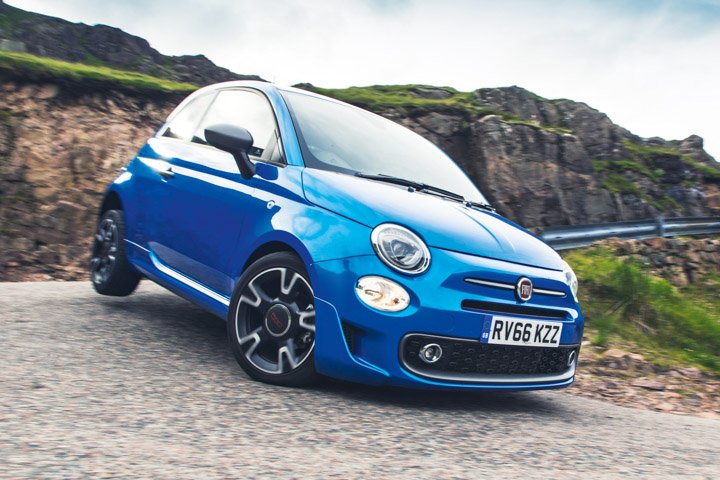 Popular city car to get expanded line-up as other Fiats are ditched
Fiat will launch electric and mild-hybrid models as part of a renewed 500 city car range that will include an estate. An all-new Panda is also under development.
The move is part of a Fiat Chrysler Automobiles (FCA) five-year plan in which Fiat will be repositioned as a 'green' city car brand.
The aim is to consolidate Fiat's dominance of the city car segment – the 500 and Panda hold a third of this market – while developing technologies that allow these models to satisfy emission regulations and meet growing demand for zero-emission cars that can be driven into emission-restricted city centres.
FCA boss Sergio Marchionne believes that Fiat "is very well placed to exploit battery electric city car opportunities in jurisdictions where access for internal-combustion vehicles will be increasingly restricted."
FCA reckons it will be able to exploit the premium prices paid for the 500 to enable it to profitably offer both electric and mild-hybrid versions. The 500 typically sells for prices 20% above the segment average, said Marchionne.
A mild-hybrid 500 will appear in 2019 and the electric version in 2020. These models will be based on a completely redesigned 500 that will include the estate.
The 500 Giardiniera, which references the 1960 500 wagon, will offer the best space efficiency in its class, said Fiat, and "unmistakable design". It will also have mild-hybrid and electric variants.
The 500's new platform architecture will spawn a new Panda, which will also be available with a mild-hybrid drivetrain. This will feature a belt-driven 12V starter/generator. Little detail has been given about the 500's electric drivetrain.
Lower-emission petrol engines will also be offered in the 500 and Panda. Fiat is to phase out all diesel passenger cars by 2021. The Punto supermini will also be pensioned off. It will not be replaced and is not profitable enough to carry the cost of electrification, said Marchionne. However, the 500L and 500X will continue and hybrid versions of both are planned.
The production capacity freed up by the deletion of the Punto and other unspecified Fiat models – likely to include the Tipo – will be used to build more Alfa Romeos and Maseratis. Some Italian capacity will also be used to make plug-in hybrid models, including Jeeps for global sale.
RICHARD BREMNER
WHAT'S THE REASON FOR FIAT'S NEW APPROACH?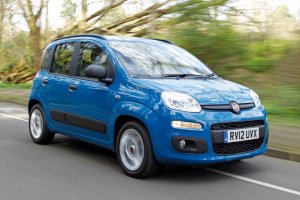 The rapid rise in the number of major cities introducing charges for combustion-engined cars is likely to lead to an increase in demand for electrified city cars. The challenge for car firms is that it's already difficult to make money from small and cheap models.
But Fiat has managed to do just that with the 500 since relaunching that model, largely because buyers are prepared to pay a premium for its retro charms.
This explains why FCA has decided to focus the Fiat brand, in Europe at least, on electrified versions of the popular 500 and Panda cars, axing the lower-volume Punto entirely. By doubling down on retro design – including the relaunch of the 500 Giardiniera – the firm will focus on the more profitable premium city car market, where it will be better able to absorb the cost of electrified powertrains.
It's a bold move for Fiat, effectively ending its run as a car brand that spanned the entire market. But it's a more focused approach that could, if done well, bolster the venerable 500's position.
JAMES ATTWOOD