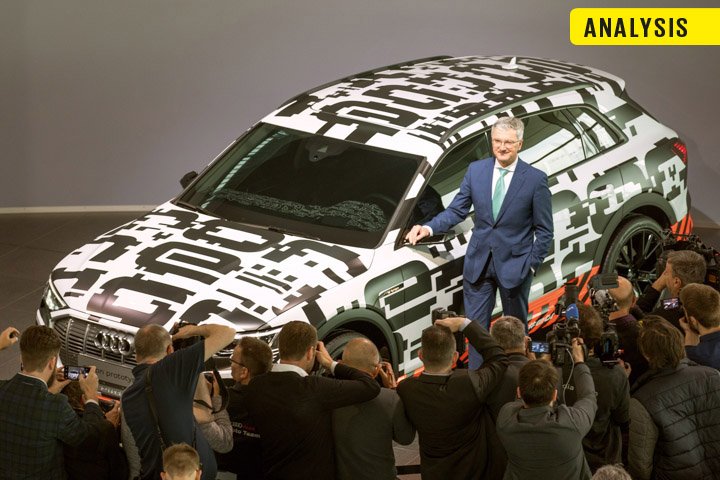 Nearly three years after the emissions scandal broke, the VW Group continues to fight the fire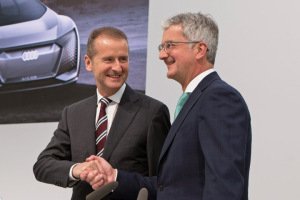 Volkswagen Group CEO Herbert Diess hasn't ruled out the return of Rupert Stadler to his role as Audi boss and VW Group board member following his recent arrest in relation to the Dieselgate emissions scandal.
When asked last week by German newspaper Bild am Sonntag whether Stadler could return, Diess said: "Should the accusations of the state prosecutors prove to be true, then it's a clear decision."
He added: "It was a massive shock for me. The arrest of a CEO of a major car brand – that's never happened before. The arrest is hard to comprehend. I know Rupert Stadler as a problem solver."
Stadler's recent arrest serves as a stark reminder that the fallout from the industry-changing debacle
remains very much ongoing.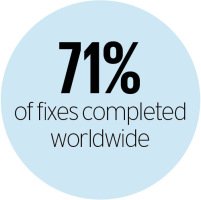 More than two and a half years on from when the scandal first broke in September 2015, Stadler was arrested on 19 June as part of an investigation into suspected fraud and false advertising for the sale of vehicles equipped with emissions-cheating software.
He is one of 20 senior VW Group executives who have been under scrutiny in recent months over Dieselgate.
The spotlight has increasingly been on Audi, of which Stadler has been the CEO since 2007. That's because a statement agreed by VW with US prosecutors as part of a settlement in 2017 stated that it was Audi engineers who first came up with the 'defeat device'.
Stadler has not been charged, but the Munich public prosecutor office cited "evidence suppression" as a reason for the arrest, adding that, "for Mr Stadler, the presumption of innocence continues to apply".
The shock arrest, which is understood to have delayed August's reveal of Audi's highly anticipated E-tron electric SUV, came less than two weeks after the VW Group was fined €1 billion (£880 million) in Germany for the scandal, which affected 10.7m cars worldwide.
At the time, the firm said: "Following thorough examination, Volkswagen AG accepted the fine and it will not lodge an appeal against it. Volkswagen AG, by doing so, admits its responsibility for the diesel crisis and considers this as a further major step towards the latter being overcome."
Other arrests
Only days after Stadler was arrested, former VW Group engine boss Wolfgang Hatz was released from German jail after nine months behind bars for matters relating to the Dieselgate scandal. However, he has yet to be charged, paying £2.6m in bail money. German law dictates that authorities can hold the accused for more than six months without trial in special circumstances. It is understood he was held for similar reasons to Stadler over fears that he might influence the investigation.
In the US, there have been a number of arrests. Last year, James Liang, formerly VW's head of diesel competence in the US, was sentenced to 40 months in prison and fined $200,000 (£151,140). Oliver Schmidt, the former general manager in charge of VW's environmental and engineering office, was sentenced to seven years.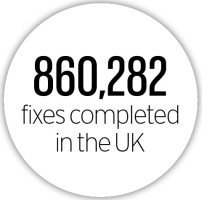 Diess, who was appointed VW Group boss only in April, will be keen to distance himself and the firm from these latest developments as he attempts to propel the company into a new era of electrification where, he will hope, the emissions scandal fades from people's minds.
Talking in May at the firm's annual general meeting, Diess called the crisis "a painful watershed". He said: "We must and will do everything we can to make sure nothing like this ever happens again in this company."
He also commented on the need to have a good company culture: "The Volkswagen Group needs to become more honest and more truthful. We need to be an upstanding corporate citizen. We need to be role models for our employees."
Recall progress
Diess also stated at the AGM that the firm aims to conclude all fixes to affected diesel cars this year. Recalls stand at 71% completed worldwide and 76% completed in Europe. Most recent figures from VW UK say that 860,282 fixes of 1.2m cars recalled have been completed.
However, the recall process hasn't been without controversy, either. Last year, an Autocar test revealed that the fix can have an adverse impact on fuel economy in real world. Our test, on a 2013 VW Touran, showed that while NOx emissions were almost halved from 0.639g/km pre-fix to 0.351g/km post-fix, our car's combined fuel economy had fallen from 50.72mpg to 47.61mpg. This means that its CO2 emissions increased from 147.3g/km to 156.9g/km, a change of 6.5%.
Issues post-fix have also been highlighted by British law firm Slater and Gordon, which will represent more
than 40,000 affected car owners in a legal case against VW.
A survey by the law firm found that 40% of the 17,000 respondents said the fix had negatively affected the car. The most common issue (18%) was a reduction in fuel economy.
Wider effects
While VW will long feel the effects of the scandal, the reverberations have spread throughout the industry. Quickly implemented, more realistic emissions tests for real-world driving are already in play and are causing havoc for car makers because authorities are taking longer than expected to certify cars under the new regime. The VW Group is heavily affected and recently announced that it will temporarily halt production at its Wolfsburg plant for one to two days per week as a result.
New laws are also in the pipeline to avoid a repeat of Dieselgate. The European Commission, the EU's independent regulatory arm, can fine manufacturers up to €30,000 for each vehicle and order recalls for models. The reform also means vehicle manufacturers must disclose software procedures, as the European Commission seeks to tackle cheating technology such as that used by VW.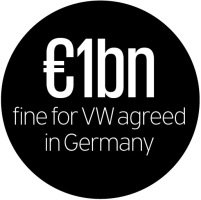 There are also persistent reports of other car makers using similar cheat devices.
Most recently, the German transport ministry ordered Mercedes-Benz to recall up to 774,000 cars across Europe after tests found that they contain a defeat device that could be used to manipulate diesel exhaust emissions.
However, Mercedes' parent company, Daimler, has said the question over the legality of the software still needed to be clarified. A UK recall has not yet been announced.
RACHEL BURGESS