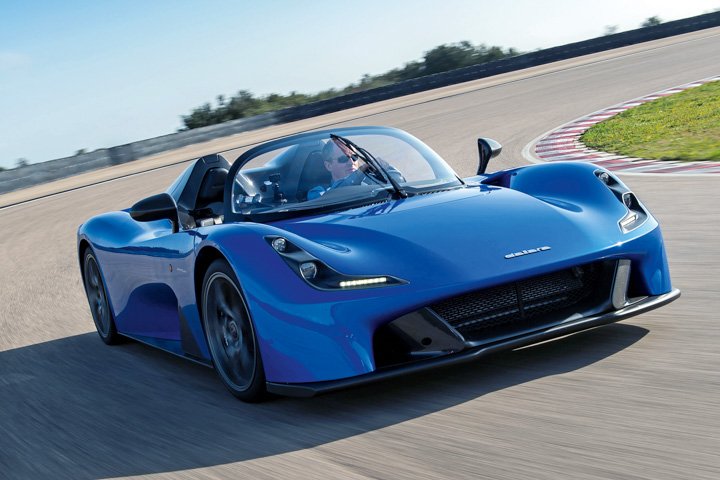 Tested Italy, 11.3.18 On sale Now Price £130,037 (plus local taxes)
World's most prodigious maker of racing chassis creates its first road car, with 395bhp, 855kg dry weight and 810kg of downforce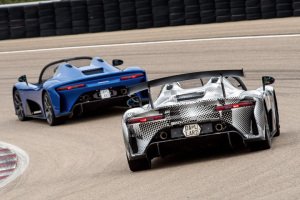 Don't think Ferrari or Lamborghini. Although Gian Paolo Dallara worked for both of Italy's most famous performance car makers before setting up his own motorsport business, the inspiration for his company's first road car came from the UK. Signor Dallara says that his greatest engineering hero has always been Colin Chapman, so it's entirely fitting to find a Lotus level of minimalism in the Stradale.
With no doors and a cost-option roof, the carbonfibre-bodied mid-engined Stradale has been designed for life on track, but not just that: its name means 'road' in Italian and it is fully street legal. Its basic form is as a screenless barchetta, with buyers able to increase weather protection with an optional – and removable – windscreen and then a canopy roof with gullwing flaps. A vast rear wing is an option and can also be taken off when not wanted. Tick all of those boxes and add adjustable dampers and the Stradale runs to nearly €235,000 with Italy's 23% VAT added. That's £207,000 at current exchange rates.
That figure seems at odds with the modesty of the car's powerplant, a reworked version of Ford's 2.3-litre Ecoboost four-cylinder engine that produces 395bhp. This sits transversely under the rear clam and drives the back wheels through a six-speed Ford-sourced gearbox (manual standard, roboticised as an option) and a limited-slip differential. But before you allow cynicism to take over, consider two other statistics: first, the Stradale's 855kg dry weight; and second, its ability when wearing its huge rear wing to generate up to 810kg of downforce. Even without the plank, Dallara reckons it is capable of 400kg.
Few cars can have demolished this Nardò circuit with as little apparent effort as the Stradale
The Stradale's slippery shape is the result of super-aggressive aero targets, but it has created a car that seems short on visual mass from some angles. The high ride height when stationary is down to the need to accommodate the compression delivered by the aero package. Getting in means swinging a leg onto the helpful 'STEP HERE' marked in the centre of the seat, and then half sliding, half falling behind the wheel. The steering column and pedal box move, but all but the smallest drivers will have these in their generous positions. Instrumentation is a motorsport-style display screen. The modest tally of switchgear is integrated into the carbon steering wheel.
Our first taste of the Stradale is on the road in a car without the rear wing. The test car is wearing an Italian 'Prova' registration, meaning there has to be a Dallara employee in the other seat, and my co-pilot is company CEO Andrea Pontremoli, who soon proves to be an almost unflappable passenger on the tight and twisty SP358 from Porto Badisco to Castro Marina, at the very tip of the heel of Italy and a road – we soon discover – that serves as a magnet for utterly fearless motorbikers who are prepared to take huge risks to get a closer look at this interloper.
The engine's origins are obvious, with the same boosty power delivery that the powerplant has in the Ford Focus RS. Although responses are keen across the rev range, it takes a while for full boost to build. It revs keenly, but not to the operatic peak you might expect in an Italian sports car. Our test car has an optional and brutally loud sports exhaust, which emits a ragged fusillade of pops and bangs every time the throttle is lifted.
It's certainly quick, especially after Pontremoli has shown me how to shift to the HP mode that brings the full 395bhp rather than a 295bhp map the car defaults to on start-up. Unleashed, it devours the ratios of the six-speed 'box at a ferocious rate. The shift action is accurate, but the lever is a bit too close so shifting into even-numbered gears means bringing my arm too far backwards.
The Dallara's steering is unambiguously brilliant. There's no power assistance and the rack is lower geared than the sports car norm, meaning plenty of twirling in tighter turns. But it also delivers superb feedback, lightening and tightening to relay messages about the road surface, grip levels and – very occasionally – slip angles. Very occasionally, because the huge mechanical grip of the chassis means you have to be pressing very hard at road speeds to get beyond pure adhesion on the standard Pirelli
P Zeros, although the engine has more than enough grunt to alter the rear axle's attitude at lower speeds.
Ride is impressive as well, with the Stradale tracking true and refusing to be thrown by the sort of rough surfaces that would produce the noise of grinding carbon in most supercars. The only substantive complaint is with the brakes, not with the retardation levels delivered by the steel discs – Dallara says there's no need for carbon-ceramics – but rather the over-boosted pedal and abrupt responses, the mushiness conspiring with the tightness of the footwell to make it very hard to score a clean heel-and-toe downshift.
Actual stradale is just antipasti to the Stradale. Because it's on track that it truly impresses. Nardò's handling circuit has been loved by generations of chassis engineers, but few cars can ever have demolished it with as little apparent effort as the Stradale. The track cars are still wearing prototype disguise and are fitted with the optional rear wing as well as a not quite finalised grade of track-biased Trofeo R tyres. Ours is fitted with the automated gearbox, which swaps ratios with impressive speed for a single-clutch system.
It takes a few corners to get the super-grippy tyres up to temperature, and a fair bit further to realise just what the Stradale is capable of. I'm following factory test driver Marco Apicella in another car and he builds up the pace gradually while talking through a radio link, with the gears he suggests for all the track's tighter corners seeming to be at least one too high. But as speed increases, I discover that he's right, downforce acting like the hand of God and allowing the Stradale to carry speed into corners that just feels plain wrong. The steering weights up as the aero loads increase. It's never too heavy on the road but three laps of Nardò feel like an upper-body workout. The chassis also loses the agility and adjustability it has at lower speeds, and traction feels near total, with only a hint of slip in the slowest turns. The Stradale has ESP but it rarely intervenes, even on track. The brakes are still overly keen, although the truly surprising thing is how little they have to be used.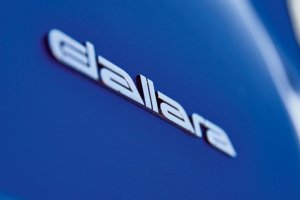 The Stradale is an excellent advertisement for Dallara's engineering talents and a worthy answer to the company founder's wish to see his name on a road car. It isn't just a manifesto piece: the plan is to produce up to 600 over the next four or so years, with 70 already sold. Senior executives also admit it has triggered thoughts of other road-going projects, so this could be the start of something much bigger.
The Stradale is a hugely impressive car, but it's not hard to see flaws in its value proposition. It costs Ferrari money yet has half the cylinders and vastly less practicality than the 488. Alternatively, the newly upgraded Lotus 3-Eleven 430 has a similar power-to-weight ratio and hardcore mission for around half the cost, although also much less of that magical downforce. In the absence of dealers, UK buyers will also have to deal with the far distant factory for parts and servicing – although Dallara says one of the cars it has already sold is to a Swedish buyer. But when was a car like this ever bought on purely rational criteria?

MIKE DUFF
Tester's note
I didn't get to drive the canopy 'coupé' version but, even with just a windscreen, the Stradale is impressively free of buffeting. The heater works well too. MD

Dallara Stradale
Expertly engineered car that shines on track but there are other tempting choices for this money or less


Price  £130,037 (plus local taxes)
Engine  4 cyls, 2300cc, turbo, petrol
Power  395bhp at 6200rpm
Torque 368lb ft at 3000–5000rpm
Gearbox 6-spd manual
Dry weight 855kg
0-62mph 3.2sec
Top speed 173mph
Economy na
CO2, tax band na
Rivals BAC Mono, Lotus 3-Eleven

RACE AND ROAD CAR EXPERTISE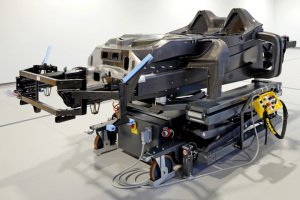 Dallara is the world's biggest constructor of racing chassis, but it has also worked on several road car projects. It builds the carbonfibre structure of the Bugatti Chiron, for instance. The Stradale draws on both sides of the company's expertise, with a central carbon monocoque, and aluminium subframes front and rear for suspension and engine.
The body design is the result of very aggressive computational fluid dynamics (CFD) modelling, with a hidden front diffuser venting through the side apertures and the engine's intake air channelled from vents next to the windscreen.
Chassis development was led by Loris Bicocchi, who has previously worked for Bugatti, Pagani, Koenigsegg and Lamborghini, and who admits that one of the biggest challenges was creating a chassis tune that worked at regular road speeds but also when transmitting the huge downforce peak. With the full 810kg of squash, the car sits 5cm lower.