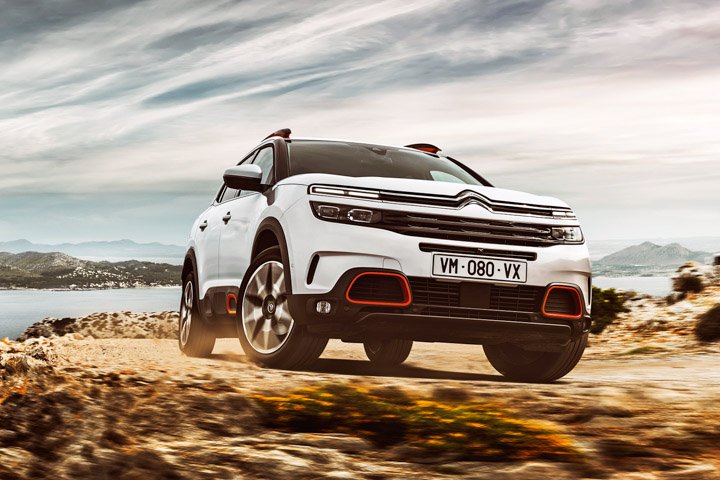 New Citroën SUV to use comfort-biased seats and trick suspension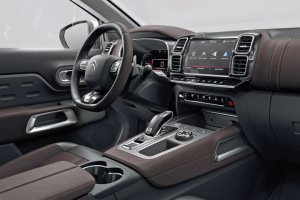 Citroën has launched the C5 Aircross in Europe, bringing a sharp focus on in-car comfort to the compact, five-seat SUV segment.
It's the second model to receive Citroën's rally-derived Progressive Hydraulic Cushion suspension, after the C4 Cactus. The set-up aims to deliver "peerless comfort" while retaining the relaxed characteristics of the company's long-standing hydropneumatic system.
The two-stage system uses a pair of hydraulic stops – one for compression, the other for rebound. Citroën says this results in "a magic carpet ride", even over uneven ground.
So-called Advanced Comfort seating aims to further improve interior comfort with thicker, softer padding and greater adjustment. Meanwhile, double-laminated glass and engine bay soundproofing tackle exterior noise.
Citroën head of product Xavier Peugeot said this will make C5 Aircross "the most comfortable SUV on the market" and bring "an all-new level of overall comfort" to the segment.
The production version of the Aircross has been toned down from the original concept, with the company's Airbumps now less prominent in a bid to appeal to a Chinese audience.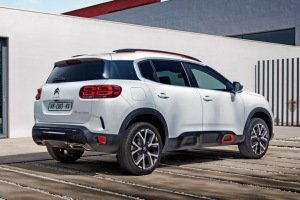 The 4.5m-long, 1.84m-wide C5 Aircross is built on the same EMP2 platform as the Peugeot 3008 and has a 2.73m wheelbase.
This helps to give it the largest cargo capacity of any SUV in the segment, with up to 1630 litres once all three rear seats are folded flat.
UK prices have yet to be confirmed, but the Aircross's starting price is expected to be close to the £22,870 entry point for the 3008. At launch, buyers will have a choice of PureTech petrol and BlueHDi diesel engines. A plug-in hybrid variant, a first for any Citroën, is due in late 2019.
TOM MORGAN
C5 AIRCROSS'S TECH TESTED
We briefly drove the C5 Aircross in prototype guise on a short handling circuit that consisted of smooth Tarmac and cobbled roads.
It was impossible not to notice the extra padding in the seats: posterior-sinkingly soft at first, but with sturdy side bolsters and plenty of under-thigh support.
The hydraulic cushions helped the car glide over normal roads, with less vibration over rougher surfaces than traditional dampers. The system isn't infallible – speed bumps were still able to unsettle the ride, for instance – but, for the most part, it gives the C5 a character that's unique among its peers.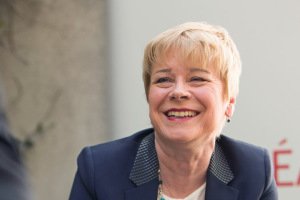 Q&A: LINDA JACKSON, CITROEN CEO
What are the benefits of the new suspension system?
"The old hydraulic suspension was great, but it was old technology, heavy, and quite expensive. We could only afford to put it on very high-range vehicles. We wanted to create comfort for everybody and the new progressive hydraulic cushions give us that ability. We can put it on any vehicle we want."
Are there plans for a seven-seat C5 Aircross?
"There are no particular plans, because we have the C4 SpaceTourer and they have to live together. We will have SpaceTourer in
the range until our customers are not buying it, and are moving towards something else."
Why make the switch from Picasso to Aircross?
"Citroën had been aligned with Picasso for a very long time, but on MPVs. We wanted to restart the naming strategy, modernise the story and move away from something that, in people's minds, was always about MPVs. There's a lot more to Citroën than MPVs these days."