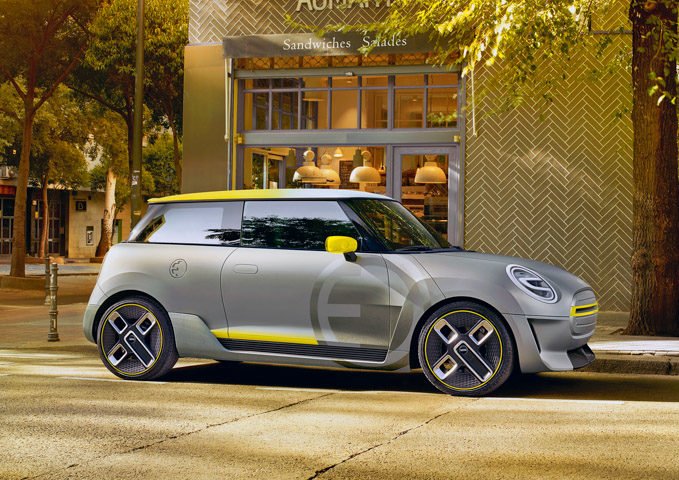 A cutting-edge new battery production facility is at the centre of the UK government's plans to ensure Britain is a key player in EV tech
The UK government is making rapid progress towards the opening of the country's first automotive factory for electric vehicle batteries, with the £80 million Battery Industrialisation Centre (BIC) due to open in Coventry in 2020.
The size of a medium-sized automotive manufacturing factory, the BIC will house cutting-edge research and development laboratories along with a pilot production plant for EV battery packs.
It is the centrepiece of a £1bn public/private investment in energy-saving automotive technology, which is being channelled through the Advanced Propulsion Centre (APC) at Warwick University.
"There is a real opportunity for the UK to grab a slice of the [battery] demand that Europe will need in the next few decades," said Garry Wilson, the APC's business development director.
NEXT STEPS
The UK is already well-placed for the rise in EV technology with several specialist battery research and production sites (see map, right) but the next step needs to be a high-capacity manufacturing plant. Europe is forecasted to need 16GW of battery manufacturing capacity over the next decade as electrified vehicles make up an ever-greater proportion of new car sales.
Autocar estimates suggest that UK demand might be for 1.5 to 2GW — around 10% of the European total. Industry forecasts suggest a business boost to the UK car industry of potentially £5bn to £50bn, so the stakes are high.
 "The big question for the UK is 'do we want to be part of this and build a supply chain and new manufacturing jobs here?'. If yes, the BIC is a key step on that road," said David Bailey, professor of industrial strategy at Aston Business School.
The BIC was announced in November last year and equipment is currently being sought to kit out the facility ahead of the planned opening. New expertise developed at the BIC is being touted as a major attraction to a top cell chemistry manufacturer to set-up a UK manufacturing plant.
MAKING BATTERIES
There are two main areas of battery manufacturing : chemistry and battery packs.
The chemistry aspects include the lithium ion technology deployed inside the compact cells that make-up an electric vehicle battery pack and is largely controlled by Chinese, South Korean and Japanese manufacturers such as Panasonic, LG Chem, Samsung and BYD.
A battery pack integrates hundreds of these cells into a single unit, complete with control wiring and cooling. Nissan, for example, has a facility at its Sunderland plant that can build 60,000 packs a year for the Leaf using pouch cells supplied by NEC, through a joint-venture called AESC.
Nissan's current output amounts to 2.4MW of battery manufacture – just 0.15% of the 16GW demand forecast for the European market, giving context to the scale of growth possible in the UK.
The government's strategy is to target cell manufacture and battery pack integration, and both will be a focus for the BIC. Officials from the APC have just been on a trade mission to Japan hoping to encourage one of the country's big manufacturers to set up a plant in the UK.
The recent appointment of Jeff Pratt, who formerly ran Nissan's lithium ion plant in Sunderland, as the BIC's managing director gives the project a strong boost.
But the challenge facing the UK is whether it can attract existing chemistry manufacturers — attracted by the possibility of supplying UK-based OEMs — given that the UK is a relatively high-cost manufacturing country.
Some industry experts believe that cell manufacture is best sited in countries where manufacturing costs are substantially lower than in the UK, such as those in Eastern Europe and Asia.
PUTTING THE UK AHEAD
Battery cell technology is in its infancy, and a key element of the BIC project is to support the development of new cell chemistries and solid state batteries, with a view to put the UK at the forefront of battery electric vehicle technologies.
Universities including Oxford, Cambridge and Warwick have received funding from the APC to work on developing breakthrough battery chemistries. Owning that technology in the UK will increase the chance of UK manufacture, even if manufacturing licences are sold to overseas companies.
Battery pack manufacture has a clearer future in the UK – it is a more complex assembly operation that is better suited to the UK's experience and is also best carried out close to final car assembly plants.
The manufacturing process involves complex wiring between cells in the pack, circuitry for temperature and charge control and integrated water-cooling systems. The BIC is also designed to pioneer new manufacturing techniques for packs, which will be tested on its pilot plant.
GETTING OFF THE GROUND
So far, the UK industry has a patchy record on OEM battery pack assembly, despite a head-start with the Nissan plant. The batteries for both the Mini-E and Jaguar I-Pace are built overseas, although the complete Mini-E will be made at BMW's Plant Oxford. I-Pace assembly is contracted out to Magna Steyr in Austria.
Competition for these plants will be fierce. Audi, for example, has reconfigured its plant in Belgium for the new e-tron SUV, where it is also concentrating battery pack manufacture, using cells supplied by LG Chem and Samsung from factories in eastern Europe.
A big opportunity for the UK will come from Aston Martin's new factory in St Athan, South Wales, established to build electrically-powered Astons, with output starting in 2020.
JULIAN RENDELL