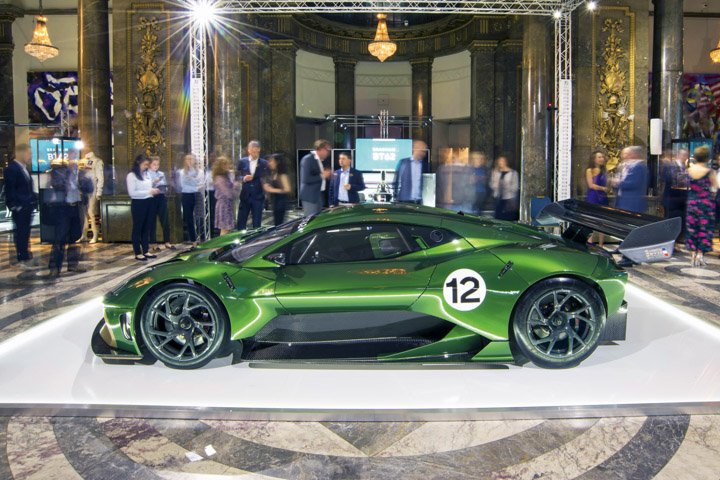 Track-only 700bhp BT62 presages Brabham's entry to Le Mans and future road cars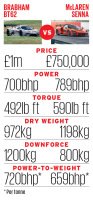 Brabham Automotive has launched the BT62, a £1 million track-only 700bhp rival to the McLaren Senna, and the company is already planning future road cars and a Le Mans 24 Hours challenger.
The Anglo-Australian brand is run by former Le Mans winner David Brabham, son of triple Formula 1 world champion Sir Jack, with backing from Australian investment firm Fusion Capital.
The BT62 – which continues the nomenclature established by Brabham Sr's Motor Racing Developments cars – is a rear-wheel-drive two-seater powered by a 5.4-litre naturally aspirated V8 quad-cam engine that produces 492lb ft of torque, directed through a six-speed sequential gearbox. Brabham claims the car produces more than 1200kg of downforce and weighs 972kg, giving a power-to-weight ratio of 720bhp per tonne.
The engine is based on a block from an unnamed manufacturer. Development boss Paul Birch, who has worked for firms such as Lotus, Aston Martin and McLaren, said it has been extensively reworked, with a unique displacement, output and components.
The BT62, which has been in development for the past two years, also makes extensive use of motor racing technology, including all-carbon brakes, Michelin competition tyres and a built-in air jack system. The production run of the BT62 will be limited to 70 examples.
The BT62 was launched at Australia House in London and David Brabham said it was "a car with the right to carry the Brabham name into the future".
Brabham also confirmed that two "variants" of the BT62 were in the planning stages, including a race version as part of the firm's goal of competing at Le Mans and in the World Endurance Championship. Brabham also said: "I'd like to see a road car version of this down the line."
Brabham added: "We're working towards going racing. The next variant will be more in line with that, and we're working on another car. We've got a long-term plan. We're not going to be around for just one year, or just one car."
The 70 BT62 cars will be built at a dedicated facility in Adelaide, South Australia. Brabham said the site was chosen because of Fusion Capital's base, but added: "The resources in Australia are fantastic. It was developed for so long with manufacturers, and now they've left, there's a lot of expertise."
The BT62 has already conducted a number of track tests in Australia, including at Phillip Island.
The 70 owners of the BT62 will be able to join a Brabham driver development scheme, which aims to help them develop the skills and strength required to exploit the cars to their full potential.
JAMES ATTWOOD
THE HISTORY BEHIND THE BRABHAM NAME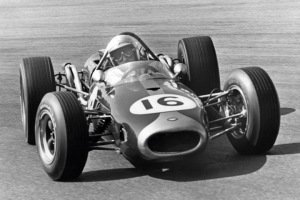 Having won two Formula 1 world championships for Cooper in 1950 and 1959, Sir Jack Brabham founded Motor Racing Developments Ltd – better known as Brabham – with long-time friend Ron Tauranac in 1962. They quickly built a thriving business selling customer chassis for various single-seater formulas.
The firm claimed its first world championship race win at the 1964 French GP at Rouen, with Dan Gurney driving a Climax-powered BT7. Two years later, Brabham secured the team's first F1 title, becoming the only driver to win the championship in a car bearing his name. Team-mate Denny Hulme won the 1967 crown.
Brabham sold his share in the team to Tauranac when he retired in 1970, and it was sold on to Bernie Ecclestone in 1971. With the combination of Nelson Piquet and star designer Gordon Murray, the team won further F1 drivers' crowns in 1971 and 1973.
Ecclestone eventually sold Brabham in 1989 and its fortunes faded as it passed through various owners. It folded after 1992, when owner Middlebridge Engineering Group went into administration.
Brabham cars won 35 races and the first 35 BT62 produced will each be liveried to reflect the colours of the cars that won those races. The green and gold colours on the launch model reference the 1966 French GP winner.
Q&A: PAUL BIRCH, AUTOMOTIVE DEVELOPMENT BOSS, BRABHAM


What was the design goal of the BT62?
"Our target was to look at the top echelons of sports car endurance racing – Le Mans and the WEC. It's designed with those regulations in mind, but without the restrictions, so it can deliver a much higher level of performance."
Could it be the basis for a road car?
"We wanted to develop a vehicle worthy of Brabham in a motorsport sense, but also with the DNA that could take us forward into a road car for our future. If we need to homologate some [road] cars to go racing, we have that ability and it's not a big step."
Any plans to bid for a Nürburgring record?
"The Nürburgring doesn't interest us. It's not a race track as such. It's where road car firms go to show off. Lap times on contemporary racing circuits are what interest us."