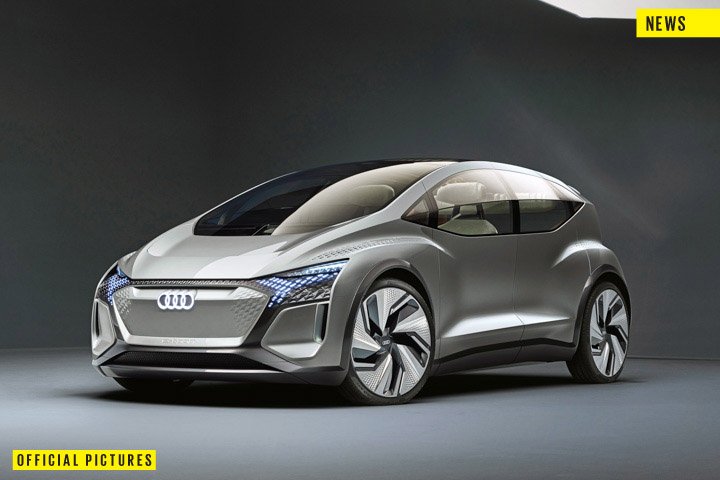 Shanghai show shared-mobility concept could make production as crossover EV
The new Audi AI:ME concept, which has made its public debut at the Shanghai motor show, previews the firm's vision of shared urban mobility in the future – but also provides hints to a forthcoming A3-sized compact electric model.
The model is the third of four concepts the manufacturer is producing to show its vision for shared motoring in 10 years' time, with the idea that subscribers choose the car they need for any given moment. It follows the 2017 Aicon concept, designed for inner-city journeys, and last year's PB18 E-tron sports car.
While the PB18 E-tron likely previews Audi's future R8 successor, the styling of the AI:ME hints at a compact crossover. The firm says it isn't built on a specific platform, but at 4300cm long, 1500cm high and 1900cm wide it is similar in size to the Volkswagen ID hatch and Seat el-Born EVs, both of which use the VW Group's MEB electric vehicle platform.
Audi chief designer Andreas Mindt said the car was styled in such a way because "urban cars all look like telephone boxes, and we didn't want a machine like that." He added: "It's still simple and boxy, with clear lines."
Asked whether Audi would launch an MEB-based EV similar in size to the AI:ME, Mindt said: "We are working on this, let's say. There can be. I'm not allowed to say too much, but maybe. Why not?"
He added that several design elements of the concept would be seen on Audi models in the near future.
The AI:ME is designed for functionality in tight city environments, with a compact crossover-like body intended to maximise manoeuvrability and visibility. Unusually, the top section of the windows – distinguished by a distinctive line running around the car – is wider than the bottom part, which Mindt explained is to ensure "the widest point is where your head is, where you want the most space." Only the bottom half of the windows open, which Mindt said is designed to direct the air to your body rather than face.
The exterior also features LED lights front and rear, which have been designed to send signals to pedestrians and other vehicles through light sequences and colours.
The AI:ME has a 65kWh underfloor battery, which drives a 167bhp motor on the rear axle.
Because the concept is designed to allow for Level Four autonomy, the interior is particularly future-focused, with a retractable steering wheel to maximise space in autonomous mode.
There are two tables for practicality, a food storage unit and magnetic cupholders. A large storage area in the dashboard, along with door cubbies, are open, to reduce the chance of leaving personal belongings in shared cars.
Much of the car's infotainment and systems are operated through a large augmented reality display, which in autonomous mode
can be controlled by gesture or by looking at it, using built-in eye-tracking cameras. The systems can also be operated via touch panels built into the doors.
The interior materials are designed to be soft and tactile, while live plants are built into the dashboard and panoramic roof, to highlight the in-built air filtration system.
JAMES ATTWOOD
AI:ME IS AN A2 FOR TODAY
James Attwood
The Audi AI:ME concept is intended to look 10 years into the future, but on first sight it made me think about one of the firm's models from 20 years in the past: the A2.
When I noted the similarity to Andreas Mindt, Audi's head of exterior design, he insisted it was purely "a coincidence". But he added: "If there are parts of heritage like this, it's not bad, because it makes it recognisable."
The A2 didn't last because it was perhaps too big a leap for the brand when it launched in 1999, and also because it was too far ahead of its time. Its aluminium body made it too expensive to produce (and repair).
Frankly, though, an electric A2 would be perfect for right now. I'm not the only member of the Autocar team that thinks so: in our Christmas issue, Matt Prior mooted a new high-riding A2 compact car based on the MEB platform –which is pretty much what I saw when I first set eyes on the AI:ME.
AUDI OPENS VW'S EV TOYBOX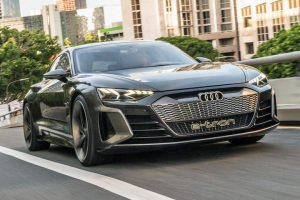 Audi exterior design chief Andreas Mindt says the firm's positioning within the Volkswagen Group will give it an edge over premium rivals in developing electric cars.
Audi's first electric production model, the E-tron quattro, was built around an electric version of the PPE platform it co-developed with Porsche. It will be followed by a Q4 E-tron SUV based on the VW Group MEB platform that will underpin future EVs from Volkswagen, Seat and Skoda.
"We can take every chance we get," said Mindt. "At Audi we stand in the middle of the VW Group, so we have partners left and right, which is special.
"So there's the Porsche Taycan, and we turn it into the E-tron GT, and there's the VW ID, which we turn into a Q4 E-tron. We can be very fast in electrification because we can play Lego within the group, and there are a lot of bricks in our kit."
Noting that Audi was the only VW Group brand currently developing on both electric platforms, he added: "We have the big Duplo, and the small, delicate bricks, and we can stick them together. We play with the kit like nobody else.
"That means investments are really low, development time is really short and the results are amazing. You can have a portfolio in a short time. When you look at our competitors they don't have this. They need a lot of big investments that we don't."