It is the world's largest automotive market, and expands with new makes and models almost by the day. Greg Kable is your guide to the weird and wonderful world of China's car manufacturers, many of which have their sights on Europe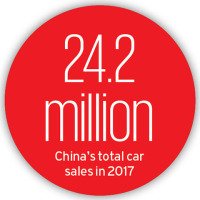 The figures don't lie: with 24.2 million passenger car sales, China not only led the global market last year, it dominated it.
Even though 2017 brought the lowest rate of national sales growth in almost a decade at 3.2%, it was still enough to see China retain a healthy lead over the US, which booked 17.1m sales last year. By comparison, the UK market, at just over 2.5m, represented a relatively small component in the overall global sales of 79m.
To appreciate China's stunning rise to prominence in the industry, one only has to consider that, just a decade ago, in 2007, its 6.3m passenger car sales totalled a quarter of what they do today.
But it is not only the sales figures that mark China down as the most significant global automotive market. With a culturally driven fondness for copycat designs, a grating ignorance for dynamic excellence and the sort of quality levels you wouldn't wish on your own worst enemy, the Chinese car industry used to be the laughing stock of the automotive world. Its search for status was intriguing and the way that all involved, from the largest government-backed car makers to the smallest workshop operations, strived to match the best from the west was admirable, yet China was deficient in engineering substance and without the brand recognition to ever be considered a threat to the establishment.
Still, that was a decade ago. Today, with massive financial investment having brought design, engineering, design and marketing expertise from all corners of the world to China, the idea of owning a Chinese-built car isn't quite the burdened proposition it used to be – as evidenced by the astonishing success of home-grown brands such as Haval, Wuling, Trumpchi and Baojun.
Just like the steel, personal computer and mobile phone industries before it, China has risen to become a real force on the automotive stage. It's not quite ready for world domination just yet but, with a burning desire to provide not only China but also each and every key world market with genuinely desirable products, it won't be long before we see more and more passenger cars conceived and developed in China sold, if not built, in the UK.
Geely's new brand Lynk&Co has confirmed that its plans for UK sales are already at an advanced stage and Changan, Chery and JAC are also close to doing the same.
But there's much more to it than that, as you'll discover as you scroll down.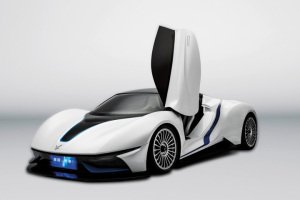 ▲BAIC (Beijing Automotive Industry Holding Co) Group
ESTABLISHED 1958
BASED Beijing
The state-owned car maker's first car was the Jinggangshan, an old-school rear-engined saloon featuring mechanical similarities to the Volkswagen Beetle and NSU Prinz.
In 1984, the BAIC Group became the first Chinese car maker to enter into a joint venture with one from overseas when it inked a deal with AMC (American Motors Corporation) for the production of Jeep models at its base in Beijing.
The success of the BAIC and Jeep partnership attracted the attention of other car makers, leading to both Hyundai and Daimler signing similar joint venture agreements in 2002 and 2003 respectively.
▲Borgward Group
ESTABLISHED 2008
BASED Stuttgart, Germany
After filing for bankruptcy in 1963 and laying dormant for more than five decades, Borgward was resurrected in 2015 in a deal between the grandson of its founder, Carl Borgward, and Beiqi Foton Motor, a subsidiary of BAIC, with the unveiling of the BX7 SUV.
The old German car maker has also announced plans to return to its original home city of Bremen, where a new assembly plant is scheduled to open during the second half of 2018.
Its design boss is ex-BMW and Mini designer Anders Warming, who stamped his styling authority on the reborn brand with the unveiling of the modern-day Isabella concept at the 2017 Frankfurt motor show.
►Brilliance Auto Group
ESTABLISHED 1992
BASED Shenyang
The roots of Brilliance go back to the Shenyang Auto Works, a car repair workshop established in 1958. It originally produced minibuses under the Jinbei brand using technology from Toyota.
Today, it has a wide range of models spanning the Brilliance, Jinbei and Huasong brands. Via a joint venture with BMW launched in 2003 it also produces versions of the 1, 2, 3 and 5 Series and X1 for sale in China. Renault will also provide technology for some of Brilliance's future models.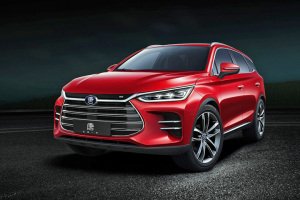 ▲BYD Auto
ESTABLISHED 2003
BASED Xi'an
BYD, which stands for 'Build Your Dreams', started out as a producer of batteries for the electronics industry, supplying companies such as Motorola in its formative years. However, it wasn't until BYD purchased Xian Qinchuan Automobile in 2003 that it turned its attention to car manufacturing.
Thanks to its parent company's expertise in lithium ion battery technology, BYD has also established itself as a leader in the field of plug-in hybrid and electric cars with models such as the e5, Song DM and Qin DM.
Via a joint venture with Mercedes-Benz parent company Daimler established in 2010, BYD also produces the Denza electric vehicle, based on the original B-Class.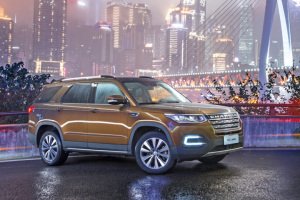 ▼Changan Automobile Group
ESTABLISHED 1862
BASED Chongqing
Changan is among China's 'big four' state-owned car makers, alongside Dongfeng Motor Corporation, FAW Group (First Automobile Works) and SAIC Motor Corporation.
The origins can be traced to a military supply shop founded by Li Hongzhang, a Chinese politician and diplomat of the Qing dynasty, in 1862. Its first production car was the Changjiang Type 46 military vehicle assembled under contract from the Chinese government in 1959.
The group now produces passenger cars under the Changan and Hefei brands and commercial vehicles through Chana. It is also involved in joint ventures with Citroën, DS, Ford, Mazda, Peugeot and Suzuki.
Changfeng Motor
ESTABLISHED 1996
BASED Changsha
However, it wasn't until 1996 that it first traded under the name Changfeng Auto Manufacturing, at which time it severed all official links with the PLA and forged close ties with Mitsubishi, which took a 15% stake in the Chinese car maker and began to produce several models based on the Mitsubishi Pajero.
Today, Changfeng Motor produces a range of volume market models under the Changfeng, Liebao, Feibao and Kylin brands, as well as the Pajero for the Chinese market. Liebao, also known as Leopaard (sic), has plans to build a production facility in Malaysia.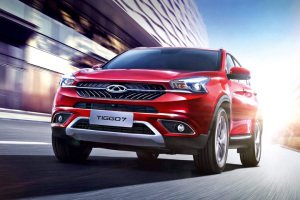 ▲Chery Automobile Co
ESTABLISHED 1997
BASED Wuhu

Chery was founded on a government-backed initiative in 1997 but it wasn't until 1999 that its first model, the Fengyun, began production. The lack of an automobile production licence meant the vehicle couldn't actually go on sale until 2001.
When it did, Chery started its first exports, and went on to become one of China's most successful car exporters at the start of the century. Chery was also involved in the launch of Qoros, an attempt at a Chinese car with greater global appeal.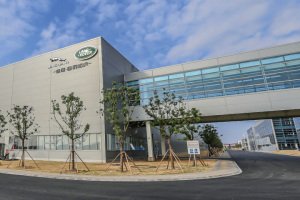 Riding a wave of sales success during which it booked more than 500,000 sales in 2009, Chery established the Rely and Riich sub-brands as a means of broadening its scope and providing it with a more premium positioning. However, the cost of operating separate production and sales networks quickly became a drain on finances and they were shuttered in 2012.
In the same year, Chery entered into a joint venture with Tata Motors for the production of Jaguar and Land Rover models in China. Chery has recently launched a premium marque called Jetour, announced at last year's Frankfurt motor show.

Dongfeng Motor Corporation
ESTABLISHED 1969
BASED Wuhan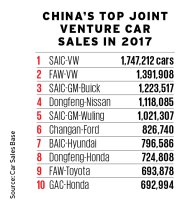 Dongfeng is one of China's 'big four' state-owned car makers. Its origins can be traced to Chinese leader Mao Zedong's Third Front strategy: an in-land industrial development programme initiated in 1964 with the aim of protecting the country from foreign invasion.
Early operations centred on the manufacturing of heavy-duty trucks, but it initiated passenger car production with the introduction of economic reforms in 1978.
Today, Dongfeng's car activity is arranged under a raft of sub-brands. It also operates joint ventures with Honda, Kia, Infiniti, Nissan, the PSA Group and Renault.
▲FAW Group (First Automobile Works)
ESTABLISHED 1953
BASED Changchun
FAW is China's oldest passenger car manufacturer and another of the 'big four'. Its origins are linked to the assembly of the ZIS-150 heavy-duty truck under licence from Russian manufacturer ZiS beginning in 1956.
It became the first Chinese company to build passenger cars with the Hongqi CA71 in 1958.
Early cars were based on designs from Chrysler and General Motors. In 1990, FAW started a joint venture with Volkswagen. Following this, many FAW models were based on VW and Audi models.
Today, FAW operates eight home grown sub-brands, including FAW and Hongqi. Its big production volume, however, comes from partnerships with established car makers including Audi, General Motors, Mazda, Toyota and VW.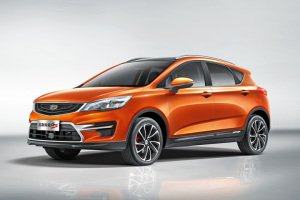 ▲Geely
ESTABLISHED 1986
BASED Hangzhou
Geely started out as a refrigerator manufacturer founded by entrepreneur Li Shufu. However, it wasn't until Geely purchased a former Chinese state-run company and branched out into motorcycle production that it gained the attention of authorities and received approval to build passenger cars.
At the time, Geely engineers were famously developing a luxury car based on the Audi 100 but with styling that resembled the Mercedes-Benz E-Class, although just one prototype is reported to have been constructed before attention was turned to more
volume-based offerings.
Geely's first model, the HQ (Haoqing), started production in 1999 based on the platform of the Daihatsu Charade. A raft of Charade-based Geely models then followed in quick succession.
In its formative years, Geely established a number of sub-brands.
In 2010, Geely bought Volvo from Ford for $1.8 billion (£1.27bn). Seeking a brand to partner Volvo, Geely established the Lynk&Co sub-brand in 2016. Geely has also acquired controlling stakes in LEVC (formerly the London Taxi Company), Proton, Lotus and Terrafugia. Further fuelling its aim to become one of the world's largest car makers, it has acquired a 8.2% shareholding in truck and construction company Volvo Group and a 9.7% shareholding in Mercedes-Benz parent Daimler.
Recent growth has seen Geely more than double sales and establish itself as the most successful Chinese car maker behind the big four.
Great Wall Motors
ESTABLISHED 1984
BASED Baoding
Great Wall Motors, named after the Great Wall of China, started out as a commercial vehicle manufacturer. Great Wall became known for launching models with flamboyant names, including the Coolbear city car, Gwerpi 4×4, Wingle pick-up and Florid hatchback.
In recent years, it has established itself as China's largest producer of SUVs through its Haval sub-brand. The success of Haval led to a decision by Great Wall management to add a further marque to its portfolio in 2017 in the form of Wey, which aims to compete with upmarket European brands with a range of SUVs.
It is also in talks with Mini about the establishment of a joint venture to build its models for sale in China.
▲GAC Group (Guangzhou Automobile)
ESTABLISHED 1997
BASED Guangzhou
GAC is an increasingly influential maker that produces passenger cars and commercial vehicles under the GAC, Trumpchi, Gonnow and Changfeng brands. It also operates joint ventures with Fiat Chrysler Automobiles (FCA), Honda, Isuzu, Mitsubishi and Toyota.
In December, GAC announced it had established a partnership with electric vehicle start-up NIO. This aims to develop and produce EVs under an as-yet-unconfirmed brand for both China and global markets.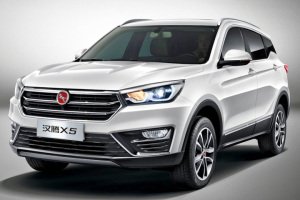 ▲Hanteng Automobile
ESTABLISHED 2013
BASED Shangrao, Jiangxi
As with many newly formed Chinese car makers, Hanteng plans to establish a wide range of SUV-based models, including plug-in and pure electric models. Its stated goal upon launch was the establishment of five model lines on three platforms, comprising four SUVs and one MPV. Hanteng's first production car, the X7, was launched in 2016. It was joined by the smaller X5 in 2017.
▲Hawtai Motor Group
ESTABLISHED 1991
BASED Tianjin
The origins of the Hawtai Motor Group go back to Rongcheng Modified Vehicles, a tuning workshop founded in 1991. Its formative years were centred on the production of various Hyundai- based models under licence, including the Hyundai Galloper, which was subsequently rebadged as the Hawtai Jitian.
In 2011, Hawtai attempted to buy the intellectual property rights to the Saab 9-3 as well as a 30% shareholding in the bankrupt Swedish car maker from Spyker, but the deal never went ahead.
JAC Motors
ESTABLISHED 1964
BASED Hefei
The state-owned Chinese car maker was originally positioned as a commercial vehicle manufacturer specialising in light-duty trucks, but in 2001, it entered into a licensing deal with Hyundai for the production of the nine-seat H1 MPV, which
was subsequently rebadged as the JAC Refine.
Following the granting of Chinese government approval for passenger car production in 2007, JAC – or Anhui Jianghuai Automobile Group Corporation – was able to expand its operations with home-grown models such as the Binyue and Tojoy – the latter an award-winning Pininfarina-designed compact saloon that has seen solid sales success in a number of markets, including Iran and Brazil.
In recent years, JAC's activities have been concentrated around the development of SUVs and EVs. The company is also working with Volkswagen on a new electric vehicle brand, the first model from which will be a compact SUV.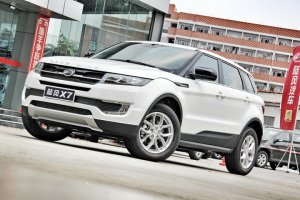 ▲Jiangling Motors Corporation
ESTABLISHED 1968
BASED Nanchang
Jiangling Motors Corporation started as an offshoot of the Nanchang Motors Repair Factory, which specialised in truck repairs. Its initial business activities centred on the production of light trucks under licence from Isuzu, which evolved into a full joint venture.
A subsequent partnership signed with Ford, which today owns a 32% stake in JMC, also resulted in it producing the Ford Transit for sale in China from 1995, an operation that continues to this day.
In 2005, JMC founded Jiangling Motor Holding in partnership with Ford and Changan and subsequently established the controversial Landwind brand.

Lifan Motors
ESTABLISHED 1992
BASED Chongqing
The roots of Lifan Motors stretch back to a motorcycle repair workshop founded by Chinese political dissident Yin Mingshan in 1992.
The first Lifan-badged car, the 520 saloon, came in 2006. It continues to be sold in various markets today with production taking place in China, Azerbaijan, Egypt, Ethiopia, Iran, Russia and Uruguay. The firm also makes sports shoes and wine.
SAIC Motor Corporation
ESTABLISHED 1955
BASED Shanghai
SAIC is the final of China's 'big four' state-owned car makers. Its first passenger car was the Fenghuang, which began production in September 1958. Later known as the Shanghai SH760, it was based on the Mercedes-Benz 220S with modified front and rear-end styling that resembled the Plymouth Belvedere of the time.
The four-door saloon was largely reserved for second-tier government officials not considered sufficiently important to be chauffeured in the larger and more luxurious Hongqi CA72.
Despite the success of the Fenghuang, it was a joint venture agreement with Volkswagen in 1984 that is largely credited with projecting SAIC to a position of strength within China's automotive industry. It has since prompted SAIC to seek similar agreements with other established car makers, although it wasn't until 1997 that it signed a deal with General Motors in a co-operation that also forms a key foundation of its existing operations, most notably with the Buick brand.
SAIC attempted to buy MG Rover in 2005 but was outbid by rival Chinese car maker Nanjing Automobile Group. As a result, it founded Roewe as an alternative to Rover in 2006 and subsequently purchased Nanjing outright, although the rights to the Rover name remained with Ford.
Tianjin-FAW
ESTABLISHED 1965
BASED Tianjin
The initial passenger cars from Tianjin-FAW were unashamedly conceived to rival those of its closest perceived competitor, BAIC, including a basic military-style off-road vehicle called the TJ21.
Tianjin-FAW was among the first Chinese car makers to seek to join up with established partners. In 1983, it linked up with Daihatsu to produce the Hijet minivan. It was followed by a badge-engineered version of the Charade that formed the foundations of the Xiali brand, which has proved particularly popular among taxi fleets throughout second-tier Chinese cities for many years.
The success of the joint venture prompted Daihatsu parent Toyota to also join forces with Tianjin-FAW in 2000 with Chinese production of the Corolla, which has since spawned a wide range of Toyotas produced in the country.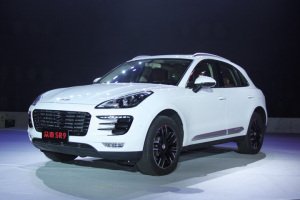 ▲Zotye Auto
ESTABLISHED 1968
BASED Nanchang
Zotye initially acted as an automotive-parts export company. In 2005, it purchased the production facilities and intellectual property rights to the Daihatsu Terios, which was rebadged as the Zotye Nomad and launched for sale in China featuring engines produced under licence from Mitsubishi. A deal with Fiat soon saw a Multipa-based model come too.
In 2009, Zotye acquired Jiangnan Auto and began producing the Suzuki Alto-based Jiangnan TT – a model that, at the time, held
the distinction of being China's cheapest car.
Recent activities have seen Zotye concentrate heavily on electric vehicles and a number of new SUVs.
Zotye has also regularly been accused of plagiarism – the most famous case being for the styling of its SR9, which closely resembles the Porsche Macan.
CHINA's HOME-GROWN STARS
Baojun
ESTABLISHED 2010
Baojun is operated in a three-way joint venture between SAIC, GM and Wuling. It started as a budget brand, and mirrored parent Wuling in being popular in second cities. Baojun has several strong-selling saloon, hatchbacks, MPVs and, latterly, SUVs.

COS
ESTABLISHED 2017
COS is a new sub-brand of Changan and sister company to Landwind, conceived as a volume car maker aimed to appeal to middle-class Chinese car buyers as a rival to Baojun. The first model, the 1°, is a five-metre-long, seven-seat SUV.
Haima
ESTABLISHED 1992
Haima started as a joint venture between the Hainan government and Mazda. Originally Hainan Mazda Motors, it produced Mazdas for sale exclusively in China. Now part of FAW and renamed Haima, it still builds models using older Mazda tech and has a factory in Russia with plans for another in Bulgaria.
Haval is a subsidiary of Great Wall Motors and makes SUVs and commercial vehicles. Rapid sales growth in its initial years saw Haval establish itself as China's leading SUV maker, and it is one of the nation's most successful export brands.

Hongqi
ESTABLISHED 1958
Hongqi is a luxury car subsidiary of FAW and is considered the oldest Chinese passenger car brand. The name Hongqi means Red Flag – a reference to the traditional Chinese car maker's communist beginnings. It built China's first car, the CA71, and the plusher CA72, reserved for government officials and Mao's car of choice. Hongqi has recently been revived as the maker of China's most expensive car, the L5.

Huansu Auto
ESTABLISHED 2016
Huansu is a subsidiary of a joint venture operated by BAIC and the Yinxiang Motorcycle Group. The Huansu line-up consists of a range of mid-sized MPV and SUV models, marketed as affordable and dependable transport to middle-class car buyers.

Jetour
ESTABLISHED 2017
Jetour is a sub-brand of the Chery Commercial Vehicles division Oushang. It plans to launch an extended range of SUV and MPV models, starting with the seven-seat X70 SUV that is set to go on sale in China in 2018. Five more cars are due to land by 2020.
Junpai
ESTABLISHED 2014
Junpai is a brand operated by FAW that eventually plans to market a wide range of models to middle-class buyers, predominantly in second-, third- and fourth-tier cities. Up to 11 models are in the pipeline, small-to-mid-sized saloons and SUVs based on superseded Daihatsu and Toyota models.
Landwind
ESTABLISHED 2005
Landwind is operated in a joint venture between Changan and Jiangling Motors Corporation. Plans to take the brand global were scuttled when its CV9 MPV failed a crash test. The brand survived due to its popularity in rural areas, before it became infamous for its Evoque clone, the X7.
Lynk&Co is a subsidiary of Geely and a sister company to Volvo. It's conceived as a contemporary global automotive brand with direct internet-based purchasing and a range of models positioned between those of Geely and Volvo. European sales are planned.
MG was bought from the ashes by the Nanjing Automobile Group but was soon sold to SAIC. It launched its first new model in 2011, the MG6, which was sold in the UK where the brand is still active. All its models are built in Shanghai.
SAIC owns the intellectual property rights to Rover but not the trademark of the name so launched the Roewe brand as a modern take on it. The first production model was a re-engineered version of the original Rover 75 rebadged as the Roewe 750.
Senova
ESTABLISHED 2012
The BAIC subsidiary's first production model was a small hatchback controversially styled along similar lines to the first-generation Mercedes-Benz B-Class, badged as the D20. Its D60 car is based on the last 9-3 and 9-5 Saabs, which Senova bought the rights to.
Soueast Motor
ESTABLISHED 1995
The Fuzhou-based Soueast Motor is run in a joint venture between Fujian Motor Industry Group, China Motor Corporation and Mitsubishi. The Soueast line-up has traditionally consisted of rebodied Mitsubishi Lancer models. However, it has recently moved into the lucrative SUV market with the Pininfarina-designed DX7 Bolang.
SWM Motor
ESTABLISHED 2016
SWM Motor started life as an Italian-based motorcycle manufacturer before going into liquidation in 1984. The name was purchased by the Shineray Motorcycle Company, one of China's larger producers of motorcycles, in 2014. Since 2016, the Chongqing brand has produced a limited range of SUVs in a joint venture between Shineray and Brilliance.
Trumpchi is a subsidiary of GAC. It offers an extended range of sedans, MPVs and SUVs together with a limited line-up of pure electric and plug-in hybrid models. Trumpchi's first production car, the GA5, was based on the Alfa Romeo 166.
Wuling
ESTABLISHED 2002
SAIC-GM-Wuling, otherwise known as SGMW, is a three-way joint venture operated by SAIC, General Motors and Liuzhou Wuling Motors. One of China's largest manufacturers of minivans, Wuling models are particularly popular in second-tier cities and rural areas.
ARE CHINESE CARS ANY GOOD TO DRIVE?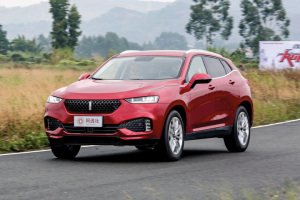 Only five years ago, the typical home-grown Chinese car resembled a 1980s Honda Civic but built to the standards of British Leyland at its worst. And to drive? Pfft.
Yet the rate of progression in the Chinese car industry has been quite extraordinary, to the point where many of the major brands are creating cars with truly attractive styling and solid build quality. The dynamics? Still so-so. Ultimately, nailing this part of the holy trinity will be key to just how great export appeal of the average Chinese car has.
So, last year, we travelled to a tiny rural kart track a couple of hours outside of the sprawling metropolis of Guangzhou to test some of the latest cars China has to offer.
They represented an interesting mix of electric, mainstream and premium domestic products, as well as some joint venture builds with western car makers.
China is investing heavily in electric vehicles, and the Changan CS15 EV city car is a good representation of that which is filling mainstream showrooms. To drive, it's solid but not spectacular, with urgency from the drivetrain mixing with stodginess in the chassis. It's no worse than the likes of a Mitsubishi iMiev. If anything, the Ford switchgear – Changan has a close relationship with the Blue Oval – lifts its perceived quality above the iMiev's.
The Wey VVV7c is Great Wall's answer to a European mainstream brand and created with export intentions as a medium-term goal. While the looks are there, the dynamics are not – the self-built drivetrain is fairly woeful and the body control close to non-existent. Shame, but Wey is halfway there with the branding, and now must invest in the chassis department.
We also sampled the BX7 from the reborn Borgward, which has eyes on Audi and Mercedes, but this was like a previous-generation Korean SUV in its robust, no-nonsense feel and drive. Then there was the Baojun 730 MPV, the kind of mainstream model being lapped up by China but with little export appeal in its handling, powertrain and body control.
Intriguingly, we also sampled locally developed and built versions of the BMW 1 Series and Mercedes-Benz E-Class. Both were very credible – the BMW in particular with superb dynamics – and with little to no evidence they had not come straight from Munich or Stuttgart. It's through joint ventures like these that China has learned to design and build better cars. Now it must engineer them accordingly, but only a fool would bet against China getting there. MT
» A to Z of the Chinese Car Industry part 2