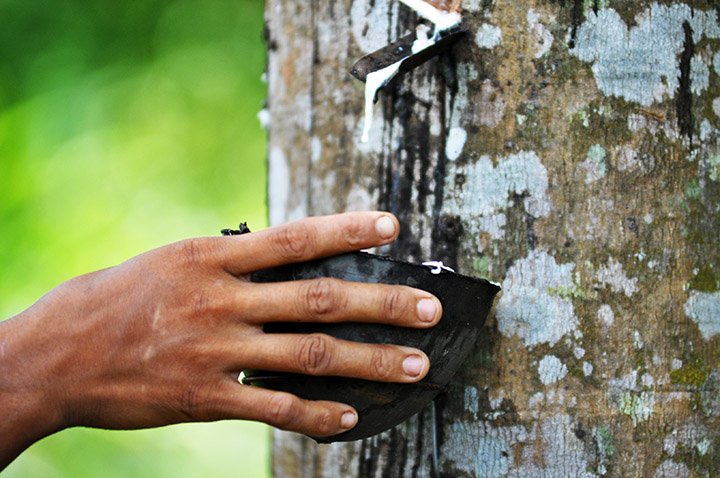 BMW Group to introduce sustainable tyres containing FSC-certified natural rubber and rayon from August
The BMW X5 xDrive45e Plug-in-Hybrid will have sustainable tyres from August of this year. BMW Group is introducing tyres made with certified sustainable natural rubber and rayon, a wood-based material, used to strengthen the tyres. The initial source of the 22-inch tyres will be Pirelli.
The new 22-inch P ZERO ∗ tyre was the world's first tyre to receive the coveted FSC label. Pirelli adapted its US plant in Rome, Georgia, to produce tyres using FSC-certified natural rubber and rayon. The star ∗ in the name indicates that the new tyre meets the BMW Group's performance requirements, including particularly low rolling resistance and noise level.
Certification of the rubber plantations and the supply chain for natural rubber and rayon will be in accordance with the strict standards of the independent Forest Stewardship Council (FSC).
Natural rubber is the basic material for many products such as boots and mattresses. About six million small farmers worldwide are responsible for over 80% of the world's natural rubber cultivation. In the so-called rubber belt across the tropical regions, they run farms of between one and two hectares in size under a wide variety of different conditions. Agreeing uniform social and environmental growing conditions with these millions of small individual farms was therefore a major challenge.
By far the largest share of natural rubber grown worldwide goes into tyre production. Natural rubber's high elasticity and sturdiness currently make it irreplaceable for tyre production.
Sustainable mobility with the BMW X5 xDrive45e
The BMW Group has completed full lifecycle CO2 certification for the BMW X5 xDrive45e – from raw material procurement, through the supply chain, production and use phase, all the way to recycling. If charged during the use phase with the average European electricity mix, this gives it an advantage of around 40 percent over the BMW X5 xDrive40i. If charged with green power, the advantage is around 70 percent. The electric range amounts to 77-88 kilometres (WLTP).
CO2 EMISSIONS & CONSUMPTION.
BMW X5 xDrive45e Plug-in-Hybrid:
Fuel consumption combined: 1.7-1.2 l/100km (WLTP), 2.1-1.6 l/100 km (NEDC)
Power consumption combined: 27.7-24.3 kWh/100 km (WLTP), 25.2-23.5 kWh/100 km (NEDC)
CO2 emissions combined: 39-27 g/km (WLTP), 47-37 g/km (NEDC)