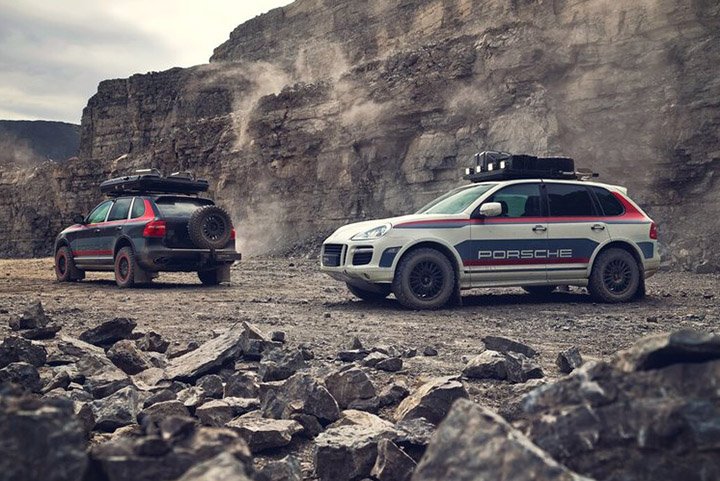 Personalisation options for customers to create their one-off Porsche sports cars whether new or older
Porsche is giving customers more personalisation options to meet increasing demands for more individualisation. This applies to both brand new cars or older models.
Currently, buyers who want a distinctive Porsche can have a personal customer consultation to custom spec their new cars, buy one of the limited small series like the Porsche 911 Targa 4S Heritage Design Edition or look at Porsche Tequipment for accessories and retrofit options. For the well-heeled, there is the Sonderwunsch programme, of which more below. Porsche Classic provides owners of older road-approved Porsches with newly-developed accessory, lifestyle or performance-enhancing parts.
Across all model series, customers can currently choose from more than 700 Porsche Exclusive Manufaktur options. The range of products from Porsche Exclusive Manufaktur that can be individualised and personalised will be increased. These include exterior wrap options, individual starting numbers, prints on the floor mats, illuminated door entry guards and logo projectors in the vehicle doors. Other personalisation options include individual design elements such as colours, logos, lettering and text. Customers can also specify their own designs for various items, like have their own signature embossed on the leather-covered cover on the centre console. Other items include personalised wraps and decals on certain exterior areas and individual paint finishes on the wheels.
Porsche Classic is responsible for spare parts supply and factory restorations of all of the brand's road-approved classic cars. Porsche Classic also develops new products for older cars and offers components and new lifestyle products for both young and older classic cars. The "Performance Parts" range of components that improve the performance of classic vehicles or their everyday usability will also be increased. The Classic division has two show cars based on two first-generation Cayenne models that showcase possible additional outdoor and off-road individualisation options (Featured Image).
The Sonderwunsch Programme (meaning, "Special Wish" in German),  which has been around since the late 70s gives customers the opportunity to design their own one-off car, built by Porsche. The programme is part of the Co-Creation strategy and is a collaboration between Porsche Exclusive Manufaktur and Porsche Classic. The Sonderwunsch Programme is divided into three areas. In Factory Commissioning, customers have their brand-new car built according to their individual colour and materials specification. In Factory Re-Commissioning, Porsche owners can send their cars back for repainting and retrimming as well as restoration services to the factory specs of a brand-new car. The cars in a Factory One-Off are complete custom-builds, usually requiring systematic technical new developments.
Depending on the car, either the technical experts at Porsche Exclusive Manufaktur or the specialists at Porsche Classic will take care of it.
For more details, visit a Porsche dealer .