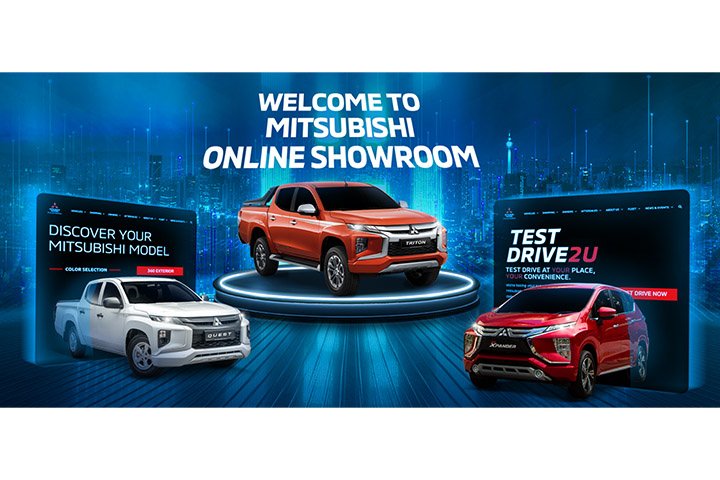 Research and purchase a Mitsubishi at the new Mitsubishi Malaysia online showroom
The Mitsubishi Malaysia showroom is now available online. Customers can browse, research, arrange a test drive and purchase Mitsubishi cars online at https://www.mitsubishi-motors.com.my/onlineshowroom/
All cars sold in Malaysia by Mitsubishi Motors Malaysia Sdn Bhd, the official distributor in Malaysia, can be seen in the digital showroom including the new Xpander SUV and Mitsubishi Triton pick-up trucks.
The website offers a 360-degree view of a car's exterior and interior as well as zoom in for detailed views. The displays are interactive with information about the car and key features available at a click. There is also a gallery of the vehicles at various angles.
For trade-ins, customers can have the the car inspected and complete the handover, transfer of ownership and the collection of the sold car at their convenience at their preferred location. MMM has a collaboration with MyTukar, an online used car market place in Malaysia. There are special trade-in promotions for Mitsubishi customers who trade in their car via the Mitsubishi online showroom.
Besides buying a car, MMM authorised dealers will also help customers with loan and insurance applications.
Mitsubishi Motors Malaysia has also introduced the Mitsubishi Connect mobile application for after sales services through a digital platform. Mitsubishi owners may use the app to schedule a service appointment, see vehicle maintenance history and get reminders for their next car service.