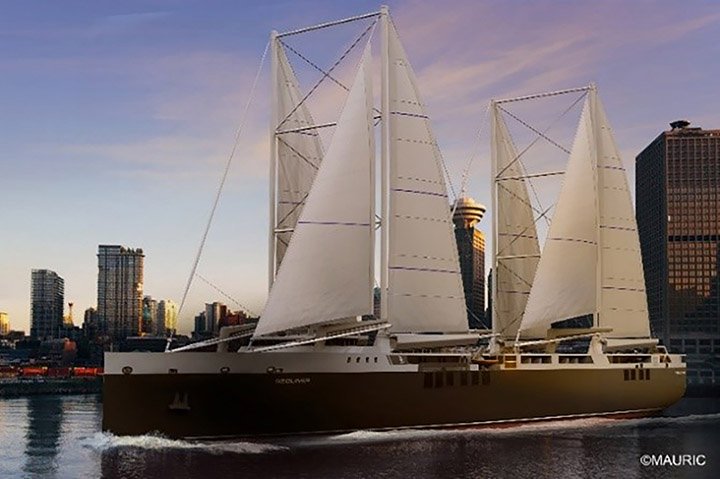 Michelin Group partners with Neoline, French eco-friendly maritime transporters 
Michelin is targeting zero carbon dioxide emissions by 2050. The tyre manufacturer has signed a letter of commitment with Neoline, a French shipowner on the Canada-France line to transport its tyres on sailing cargo ships from Halifax, Canada to Saint-Nazaire – Montoir de Bretagne in France. The shipping company also serve the archipelago of Saint Pierre and Miquelon, as well as Baltimore, USA.
Neoline transports good using 136-meter-long cargo ships with 4200-metre square sails. The main propulsion is wind energy, resulting in low carbon dioxide emissions from their shipping services. This will contribute to Michelin's objective of reducing carbon dioxide emissions from logistics by 15 per cent in absolute terms between 2018 and 2030. Neoline's solution is open to all shippers, not just Michelin, and will cut down carbon dioxide emissions related to transatlantic maritime freight transport by 90 per cent.
Neoline plans to inaugurate its transatlantic line with its first operating vessel in 2023. With the arrival of a second vessel, scheduled a year later, Neoline will take on at least 50 per cent of the group's containers transported on this line.
Neoline was founded in 2015 by a group of maritime professionals committed to ecologically responsible maritime transport. Neoline's ambition is to become the first shipowner oriented towards energy sobriety, relying on main propulsion under sail. The Sogestran Group, and its subsidiary Cie Maritime Nantaise, joined Neoline in 2020.