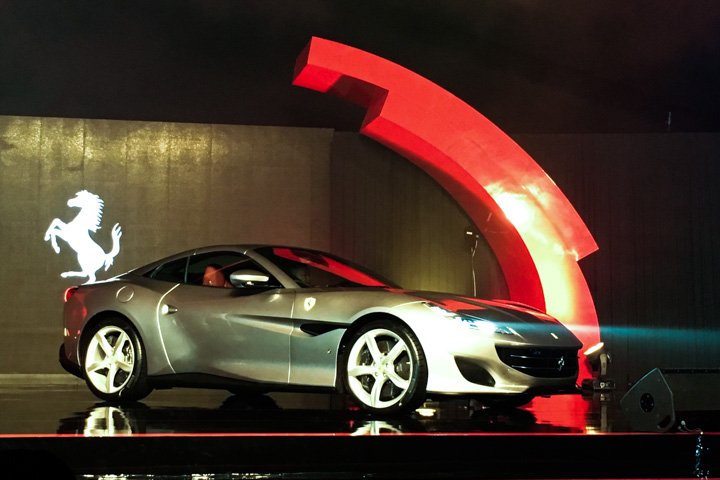 Successor of the California T adds 40bhp to output making it the most powerful convertible in the world at 600bhp
The Ferrari Portofino has premiered in Malaysia. The new Grand Tourer replaces the California T with a newer, more powerful engine, a faster sprint time and lower emissions. The use of new engine components gives 40 more bhp, a 0-100km/h time of 3.5 seconds and 245g of CO2/km compared to 250g previously.
The 4.0-litre V8 engine produces 600bhp and 760Nm of torque and is paired with a seven-speed dual-clutch transmission. Top speed is more than 320km/h. The retractable steel roof folds up or down in 14 seconds. There is a new wind deflector to improve aerodynamics, cut down buffeting air flow in the cabin and reduce noise.
The Portofino features third-generation electronic rear differential (E-Diffs) which has been integrated with the F1-Trac, improving both mechanical grip and the control of the car to the limit. The Ferrari Portofino is also the first GT in this range to be fitted with EPS (Electric Power Steering). The magnetorheological damping system (SCM-E) has also been upgraded to improve absorption of road surface unevenness,.
The new car  comes with a 10.2" touchscreen display for the infotainment system, a new air-conditioning system that improves passenger comfort either with the top up or down, a new steering wheel, and 18-way adjustable electric-powered seats with a new back.
The Ferrari Portofino is RM948,000 before duties and customisation options.