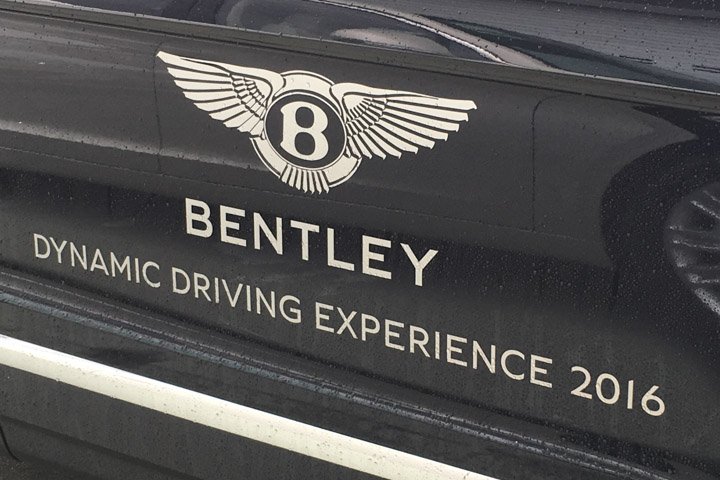 You're rich and deserve yet another car. If you're still undecided about whether to treat yourself to the superlative Bentley Bentayga sports utility vehicle, here are eight reasons to help you make up your mind.
1.  You would be in the company of 0.001% of the richest people in the world if you had a Bentley Bentayga.
2.  It's the money to power ratio that people can see: the most luxurious, the most expensive and the most powerful mountaineering limousine in the world. The Bentayga is propelled by a twin-scroll, twin-turbo 6.0-litre W12 engine that produces 600bhp, 900Nm of torque, has a nought to a hundred time of 4.1 seconds and top speed of 301km/h.
3.  The mighty Bentayga's performance won't leave you red-faced, or green around the gills, on or off the road. The four-wheel drive can withstand being tilted at 35 degrees in any direction without the engine stalling. Continuous active damping from four electric motors control the anti-roll bars to maintain stability and temper body roll to prevent motion-sickness.
4.  It is big but the Bentayga is as effortless to handle as a supermini. It can park itself and also manoeuvre out of the tightest spots with limited input from the driver.
5.  Whether you're driving or a passenger, all four seats are 22-way electrically-adjustable with multiway headrests, ventilation, heating and massage so you always have the best seat in the house.
6.  You know you're rich but with so many customisation options, the impression you make with your choices are as important as what you omit. If you opt to retain the standard Bentley clock instead of splashing out for the limited number, hand-crafted Breitling Mulliner Tourbillon mechanical chronograph (a hefty £110,000 extra), would your friends think you're not rich enough? A Bentayga fully loaded with every option would more than double the cost.
7.  The cosseting ride could put you on the wrong side of the law. Once those soft-closing doors glide shut, the well-padded interior and triple sealed doors and windows block out noise and vibration – and your sense of speed. Your highly individualised Bentayga would make it hard to blame on a clone if you were caught on camera breaking the speed limit.
8.  With limited production numbers and a long wait for delivery, by the time it arrives, would you still want it?
The specifications:
Bentley Bentayga
Price
RM/S$ POA
Engine
W12, 5950cc, twin-turbo, petrol
Installation
front, longitudinal, 4WD
Power
600bhp at 5000-6000rpm
Torque
900Nm at 1350rpm
Gearbox
8-speed automatic
Kerb weight
2440kg
Top speed
301km/h
0-100km/h
4.1 seconds (claimed)
Economy
7.6km/L