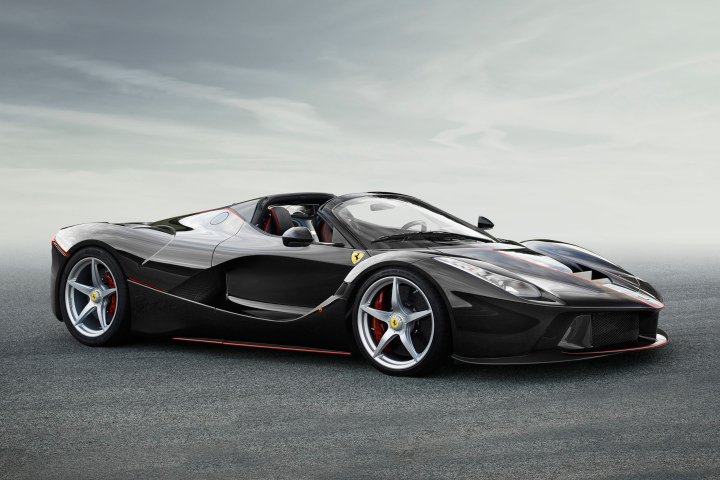 The LaFerrari will soon be available as a convertible with a removable carbon fibre hard top as well as soft top but if you were hoping to put your name down for one, it's too late. All the cars have already been sold and the order book closed.
The limited edition special series will have the same running gear and performance figures as the original super car launched in 2013: an 800bhp, V12 hybrid-engine engine that produces a total of 963bhp.
Apart from that, the name, the technical characteristics and final details of the new car along with examples of the actual car will only be released at the Paris International Motor Show.