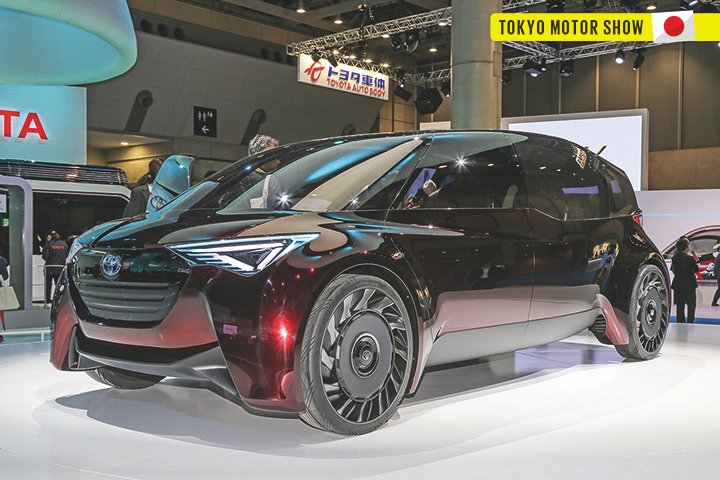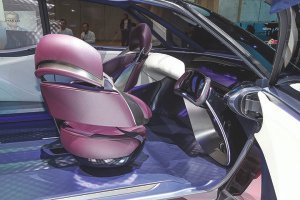 Toyota's Fine-Comfort Ride concept is a showcase for the firm's next-generation hydrogen fuel cell technology, due to be launched in 2020, R&D chiefs revealed at the Tokyo motor show.
Although officials declined to reveal specifics, they did confirm the next-gen fuel cell is smaller, lighter, more efficient and cheaper than that found in the only Toyota production car featuring the technology today, the Mirai. Kiyotaka Ise, head of advanced R&D for Toyota, said he wanted to reduce costs and improve performance by around 50% with every new-generation powertrain.
"If you look at the jump from first-generation hybrid to second, that is what we achieved – and that is our target again for 2020," he said. "We want to reduce the amount of platinum, for instance, and increase the sales volume. For cost reduction, they are two of the biggest goals."
Today's Mirai delivers a 312-mile range from a 5kg tank. Although the fuel-cell stack in the Fine-Comfort Ride is more compact than the one currently in production, the requirement for a 6kg fuel tank to hit the 620-mile (1000km) range target forces the Fine-Comfort Ride to be long, hence its six-seat arrangement. Ise confirmed hydrogen powertrains would still likely only be suitable for larger vehicles.