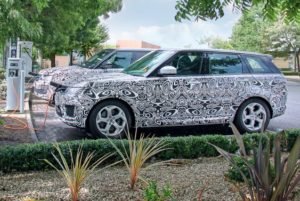 NEW PLUG-IN RANGE ROVER DUE 2018
Range Rover and Range Rover Sport plug-in hybrids will be on sale by early next year, Jaguar Land Rover boss Ralf Speth said in Frankfurt. JLR also confirmed that its first EV, the Jaguar I-Pace, has had 25,000 expressions of interest.
BORGWARD SPELLS OUT DESIGN FUTURE
Reborn German brand Borgward revealed a striking concept called the Isabella to illustrate its future design direction. The four-door has coupé styling and an electric drivetrain, hinting at a potential halo model for its mostly SUV range.
AUDI SHOWCASES AUTONOMOUS TECH
Audi's Aicon saloon concept uses fully autonomous tech known as Level 5. However, Level 5 won't be on the roads for at least 10 years, according to Audi R&D boss Peter Mertens. Early trials for autonomous vehicles will happen at Audi plants.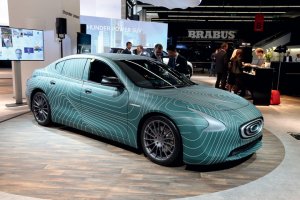 THUNDER POWER IS LIGHTNING QUICK
Taiwanese car maker Thunder Power hopes to take on the Tesla Model S in 2019 with an all-electric saloon called the TP-01. Previewed in pre-production form at Frankfurt, it is claimed to have 577bhp and a 404-mile (NEDC) range.
RENAULT BULLISH ABOUT MEGANE RS
Renault sales boss Thierry Koskas believes the new Renault Sport Mégane's 276bhp is more than adequate compared with rivals' 300bhp-plus. He also said the car had a key role in improving the sales and appeal of the regular Mégane.
WEY CONCEPT SIGNALS EURO PUSH
Wey, the premium sub-brand of Chinese car maker Great Wall, hinted at a possible future European expansion by unveiling the XEV, a plug-in hybrid SUV concept, in Frankfurt. The XEV is equipped with an autonomous driving system.