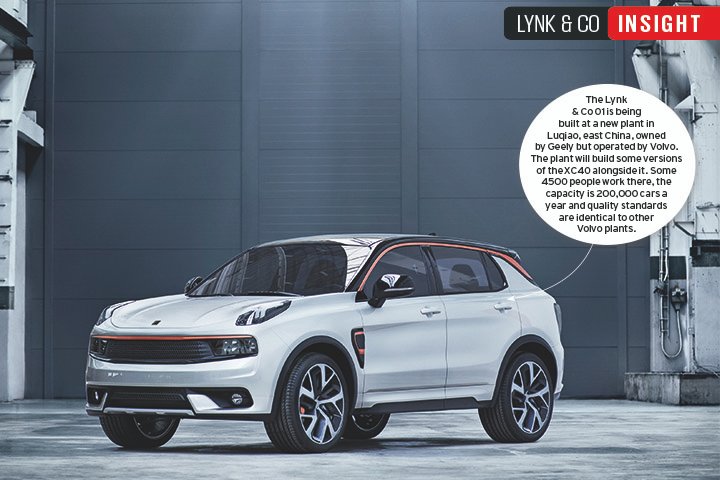 Can Geely's new Lynk & Co sub-brand crack the art of building cars in China that appeal to European tastes? Mike Duff rates its chances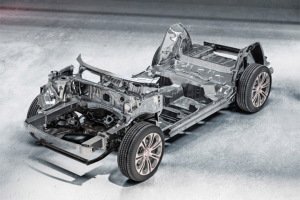 The launch of a Chinese-made car built to a standard that will give it a genuine chance in the European market is a significant development, but perhaps the more interesting story about Geely's new Lynk & Co sub-brand is the innovative way it is planning to operate in Europe when sales begin in late 2019.
Behind its grammatically challenging brand name, and its mission to appeal to millennial buyers, Lynk is closely related to Volvo, with its model range set to be built on the same flexible Compact Modular Architecture (CMA) that underpins models such as the new XC40. Lynk's first stand-alone product, an SUV named the 01, has just gone on sale in China and will soon be joined by a crossover with a lower roofline, the 02, and a conventional saloon called the 03. All will use the same three- and four-cylinder petrol engines as their Swedish sisters, although European models will all be powered by a forthcoming hybrid powertrain which uses a double-clutch gearbox to combine the three-pot with electrical assistance. Ambitions are high, with Lynk & Co boss Alain Visser saying the brand plans to sell 500,000 cars a year globally by 2021.
We only got to drive the 01 briefly (see sidebar, right), but can report that it will at least be competitive with more mainstream alternatives when it reaches Europe. Although the car is conventional enough, the company's wider business model is anything but. Lynk plans to launch in Europe and the U.S. without a dealer network, relying instead on direct sales, similar to sister brand Polestar.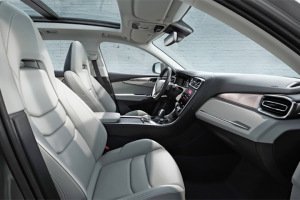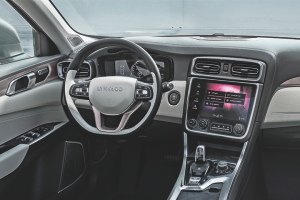 Cars will be serviced by Volvo franchises, but definitely won't be sold there. While it will be possible to buy Lynk & Co models outright, for what we're promised will be very competitive prices considering generous standard equipment, the company is putting its faith behind a pioneering subscription system that will effectively offer flexible short-term leasing with minimal commitment, as Visser puts it "like Spotify or Netflix for cars". The ambition is for what will effectively be a monthly arrangement, enabling buyers to change cars when they need to. Visser says the ambition is for 70% of Lynk's European sales to use this subscription model.
This means that Lynk & Co will not only own most of its fleet, but will also manage it throughout its entire lifespan. Visser says the plan is to offer two or even three subscription "rounds" – cars going back to the company, getting re-prepared and then being rented again as used models at a lower cost than newer versions – "like getting an iPhone 7 for less than an iPhone X". The current thinking is that at the end of these rental cycles, cars will ultimately be scrapped rather than sold. That means one of the biggest problems for any new, unproven firm – that of managing residual values – is effectively being outflanked, albeit by Lynk keeping significant costs on its own books. Plans for a smartphone app that will allow other users access to the car, or make it possible for users to share ownership, will also make the subscription model more like car sharing than a conventional lease arrangement. Lynk is also bucking industry trends by planning to carry inventory of each model rather than build them to order. The latter would result in major lead times given the distance to the Luqiao factory where the 01 is constructed. That means a stripped-out range and no options. Visser says the plan is for just eight variants of the 01 in Europe – including colours – and just three prices. "All the cars will effectively be in stock," says the company boss. "There will be no waiting; if you want one you can be driving it the same day."
There's still time for things to change before the brand's formal launch in Europe, but if Lynk can deliver its plans, it could have the disruptive influence to match its tech startup ambition.
DRIVING LYNK & CO'S FIRST CAR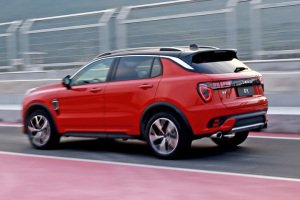 Chinese media events are not like European ones, with our only chance to drive the 01 being the unlikely environment of Geely's Ningbo race circuit.
For a tall and not particularly athletic SUV, it coped well with the challenge, but it's fair to say that the definitive verdict will have to wait a while longer.
The 01's quality impresses. Although some of the cabin materials feel cheap when inspected closely – including a fair amount of what looks like metal but is actually plastic – it all feels durable and well screwed together. Space is good, especially in the back, and standard equipment is generous: all versions will get a 10.2in touchscreen as well as digital instrument clusters.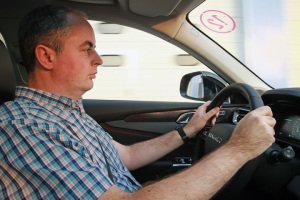 Our test cars used a Chinese-made version of Volvo's 2.0-litre Drive-E petrol turbo in 188bhp tune; an engine that won't be coming to Europe. It pulled well and willingly, but got loud when worked hard, and the six-speed torque converter auto of the front-drive version lacked willingness when asked to respond quickly.
The all-wheel-drive version has a far smarter twin-clutch gearbox that will also be paired with the innovative three-cylinder hybrid that will power European version of the 01. The handling balance on track was predictably nose-led, but refinement seemed good and apart from juddering brakes the 01 tolerated the abuse well.