Autocar's writers pick their highlights from a year of living in the fast, bizarre and exciting lane


Rachel Burgess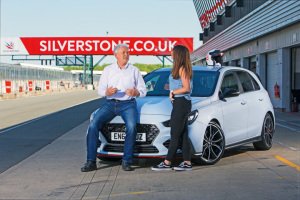 When you live and breathe the car industry as we do, it's a joy not only to drive the good (and not-so-good) cars but also to speak to the people behind those cars. And so I found myself sitting in Silverstone's Paddock Café earlier this year, sun shining down, cold drink in hand, chatting to the formidable Albert Biermann, the man behind the impressive Hyundai i30N and, in a former life, the boss of BMW's M division. When the bikers on track stopped for lunch Albert and I climbed into my i30 N long-termer, helmets on, ready to take on the full F1 circuit. For 30 minutes we had the entire track to ourselves as Albert showed me his driving skills, honed by years of vehicle development at the Nürburgring, a track far better suited to the i30 N, he reckoned. We drifted round corners, made some satisfying screeching sounds and took the tyre pressures far higher than advised, before cooling the car down and letting my stomach settle. Days don't get much better than this.
As I followed the Porsche Taycan's production line, I couldn't help thinking motoring's future is in great shape

Matt Prior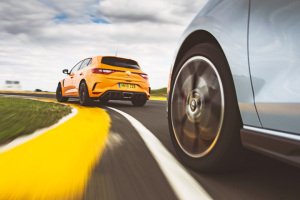 Driving around Blyton Park in a Hyundai i30 N, behind a Renault Sport Mégane driven by Dan Prosser, shooting a video for our budget best driver's car competition. You can keep your 700bhp – I haven't had more fun in a car this year. Affordable, lowish-powered cars are more fun, more often, than supercars. They're the future of performance driving.


Andrew Frankel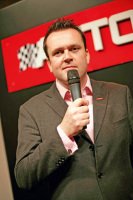 The highlight of my year came from the lowest point of my career: the moment I learned two days after the Geneva show that my friend, colleague and incurable petrolhead Henry Hope-Frost had been killed on his motorcycle. We'd both been in Geneva and he'd suggested we meet up. I was too bloody busy. I never saw him again. I'll regret that for rest of my days.
So the highlight was his memorial, held at Goodwood House on a glorious spring day in May. The turn-out was incredible, the setting unimprovable. But it was because it was such an improbably happy occasion that I include it here. It was our business at its absolute best and, I hope, the finest send off for H that his family could have ever imagined. It turned feelings of profound sadness into a moment of community and celebration. And I will never forget it.

Mark Tisshaw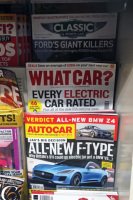 Once a year in late January/early February, we receive industry-audited figures of our magazine sales for the past year. That day this year brought some very good news: Autocar sales had gone up in 2017 over the previous year, which means more of you are reading our stories. I've said it before but it needs saying again: thank you to every one of you, our loyal readers – you make us what we are. News like that at the start of the year spurred us on even more to try to do the same again. Who said print magazines were dead?


Lawrence Allan
There are certainly faster and sharper cars to tackle Southern France's fantastic route Napoléon, but the new Ford Mustang Bullitt – launched there in October – takes some beating for sheer entertainment at a reasonable price. The snarling, naturally aspirated V8 echoing off the hilltops was a joy, but the very fact that the hefty 'Stang makes you work hard to make progress made it all the more rewarding. Steve McQueen would surely love it.


Dan Prosser
In June it was off to Portugal to drive the McLaren Senna at Estoril. I drove the car for just 12 laps, then flew home convinced I wouldn't so much as sit in a Senna ever again. Then the email came through: was I available at the end of August to drive the Senna back to back with a McLaren 720S at Anglesey for a series of videos? Had I not been available, any plans I had for that day, short of my own wedding, would have been cancelled. Anglesey was dry and road test editor Matt Saunders and I spent eight happy hours jumping between these two breathtaking machines. I can assure you, it gets no better than that.


Jim Holder
Enough people who know what they're talking about had enthused about the Alpine A110 for me to know that I was in for a treat – not least Autocar's road testers, who honoured it with a rare five-star road test verdict. But not even that build-up prepared me for just how special this car is.
It's fast but not intimidating, agile without being a handful and it sounds the business without being anti-social. In every way the Alpine makes you feel like a hero without making you break into a sweat. Those with the ability to extract the most from a 911 GT2 or Ferrari F12 might disagree, but for someone of modest abilities like me, in terms of delivering a rewarding experience, the Alpine is up there with the McLaren 570S as being one of the best cars I have ever driven.


Matt Saunders
My highlight of 2018 was quickly followed by what might have been an equally memorable low. On the launch of the Aston Martin DBS Superleggera, we took to the fabulous Rossfeld-Panoramastrasse, right on Germany's border with Austria, early one  morning. The road's twisting bends and epic vistas were perfect for the big Aston's sublime driving experience. And because we reversed the test route, we arrived hours before the cavalcade of other Astons that were part of the launch. It was bliss.
On our way back, however, we inadvertently found our way across the Austrian border, which is particularly easy to do in Berchtesgaden. We crossed in one direction on a side road where there was no border check, then attempted to cross back on the autobahn – in a quarter of a million-Euro supercar that was on doctored number plates (because Gaydon wanted its 'DBS1' registration in our photographs), and with no documentation. I'd even left my passport and driving licence back at the hotel. So there we were, being eyeballed by a German border official with an automatic weapon, while his mate took his time to decide whether he thought the 'journalists' in front of him were who they claimed to be. Eventually, he let us go. But for a few minutes, I thought video bloke Mitch McCabe and I might be in for an extended stay.


Colin Goodwin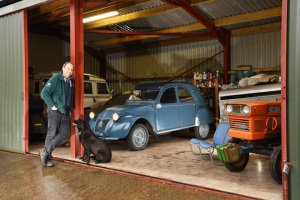 Andrew Frankel and I, plus our wives, spent a weekend at the house of mutual friends in Dorset over one of this summer's stunning weekends. Our mate has a wide and varied selection of machines of both four and two-wheel layout and a very generous key policy. Frankel would be off in some Italian classic while I'd be off on a snorty old Ducati. Heaven.
But the highlight of the weekend for me was a short drive in Frankel's ancient Citroën 2CV to a local pub. I've never driven a really old version of the French icon. We got her going on the starting handle, because I wanted to, and Andrew gave me driving lessons on the fly. I wonder if driving a 2CV for a man who hates over-complicated and overweight modern cars, gives him the same feeling that a naturist feels when spring comes and the clothes can come off the first time in the year?
Rattling off to the pub in an old car with friends in other old cars was my best moment of the year. I'll be making sure there's a repeat experience during the course of 2019.


Richard Lane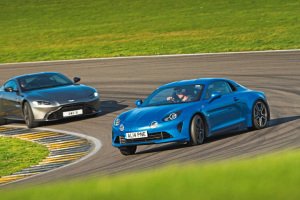 Any day it doesn't rain at Anglesey Circuit during October is a good day, and on this particular Wednesday we were blessed not only with glorious sunshine but also a soft breeze and pristine views over a glistening Irish Sea towards the peaks of Snowdonia. Nirvana? Utterly, but if the setting was divine then so is the chassis of the Alpine A110. Even after all that's been written, you can't possibly appreciate what a delight the thing is to drive until you get behind the wheel. Spirits already high, bursting over the crest of Peel through a thick veil of Dan Prosser's Vantage-delivered tyre smoke was a near-religious moment.

Steve Cropley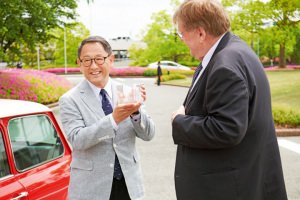 Presenting our 2018 Issigonis Trophy to Akio Toyoda has to be my year's highlight. It involved flying to Nagoya, travelling to Toyota's global HQ, setting up for a video interview in the garden and waiting for the great man to arrive. He duly did so, at the wheel of an original Mini Cooper. It turned out that this greatest (and smallest) of British cars is one of his personal favourites, and as he told us in the interview, a car whose depth of character he believes today's car makers must emulate for their own good. A Mini had been his personal transport when he worked in London during the 1980s, he said. We had a great day, talking in his office and viewing its extraordinary contents: he's a keen collector of ephemera. He was alternately fun-loving and serious; an easy person to be with and a leader of great gravitas – just what a great car company like Toyota needs.


Greg Kable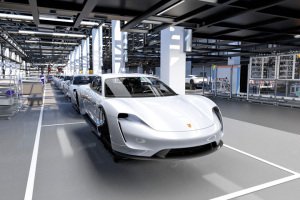 It was to be a secret peek – no phones or laptops permitted. Porsche officials were on tenterhooks. I duly signed a non-disclosure document and was escorted deep behind security lines into the German car maker's Zuffenhausen factory. I passed through a storage area piled high with gearbox housings, negotiated a metal bridge and then skirted the 911 assembly hall. Eight flights of stairs later I entered the top floor. A roller door was activated and there it was: Porsche's first series-production electric car, the Taycan. There were about a dozen of them, all in varying stages of production a year before its official unveiling.
As I followed the production line studying the intricacies of the Taycan's body structure, battery pack, electric motors and anything else I could lay my eyes on, I couldn't help but think the future of motoring, at least as far as Porsche is concerned, is in great shape.

Simon Davis
My first year as an Autocar staffer certainly hasn't been short of memorable moments.There were the few days spent sliding a Subaru BRZ around an ice circuit inside the Arctic Circle, drag racing in a Porsche 911 Turbo S, helping out with our annual Britain's Best Driver's Car shootout, driving my first Ferrari (an F355) and, of course, the McLaren Senna road test.
Quite the highlights reel, then.
My favourite, though? That would have to be an early morning run from Wales to Somerset in an Ariel Nomad. It was the day after a shoot and I'd been tasked with getting the car back to Ariel's headquarters. Suffice to say, I woke up far earlier than necessary – not to beat the traffic, but to eek out as much wheel time as possible. That car – with its hilarious performance and brilliant handling – on those roads is going to take some beating.


Richard Bremner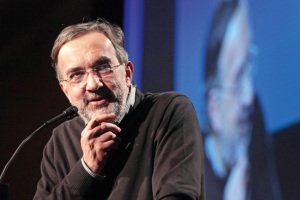 It was one of the best moments, and little more than a month later one of the saddest, because I got to see Fiat Chrysler Automobiles boss Sergio Marchionne make his last investor relations presentation on 1 June. I have seen Marchionne before and even asked him the odd question, but witnessing the airing of the next five-year plan, and hearing him handle analysts' questions, was a masterclass in relaxed, humorous and sharp-minded leadership. That this was in any case the last of these presentations was sad enough – that this would be the last because he was soon to pass away was in retrospect sadder still.
For what it's worth, I disliked his on-off approach to product development, but as a brilliantly opportunistic strategist he was unique – and uniquely thought-provoking.

James Attwood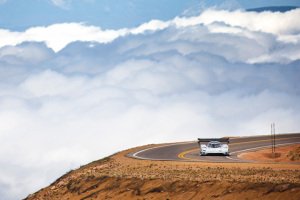 Not everything about the Pikes Peak International Hill Climb lives up to the hype: the 'world famous' donuts served in the café atop the 14,115ft Colorado mountain are stodgy and really quite unremarkable. Everything else, though? Oh yes. Everything else delivers.
It helped that I was there to see the truly astonishing Volkswagen ID R Pikes Peak, an electrically powered rocketship on wheels with mind-blowing speed. Watching Romain Dumas shatter the outright hill record – and any preconceptions of what an EV can do – was special.
VW offered the ultra-professional icing on what was essentially an incredibly tasty, local, club-event cake: most of the competitors were enthusiasts, running utterly crazy self-built machines for the sheer challenge of taking on the world's toughest 12.42-mile hill climb up the mountain.
And, ultimately, the mountain is the real star. Pikes Peak has real character, stunning scenery and unpredictable weather. It's an incredible place to experience an incredible event. But, trust me, skip the donuts.


James Ruppert
This year saw me buying a few cars, which, you might be surprised to know, is something I probably don't do enough of these days. But there is always added pressure when it's someone else's daily driver. Both the Flying Pig and Gordon the Golf weren't for me, so it was important not to get it wrong. The 1.4 Golf was the easiest, didn't-touch-the-sides purchase, from a grown-up car dealer. They were even happy to let the 20-year-old future owner test drive alone. It has turned out to be the perfect commuting companion, returning an impressive 60mpg. Yes, it's a petrol Bluemotion tech. This year proved to me that modern cars can be brilliant.


Mike Duff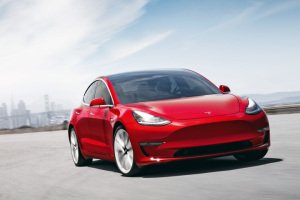 Driving the Tesla Model 3 performance for the first time, filling its cabin with 'F'-led adjectives and realising how far the rest of the motor industry has to go to catch up on EVs. I drove a 800hp Dodge Challenger SRT Hellcat Redeye the same day and can honestly say the Tesla feels at least as quick off the line. A