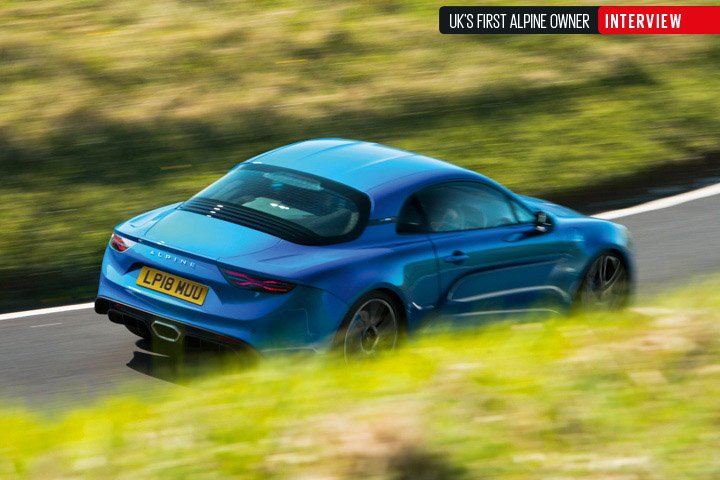 Few cars have caused as much of a stir as Alpine's A110, and the first right-hand-drive example has just landed in the UK. Colin Goodwin meets its proud owner
Vic Norman's Alpine A110 arrived last week. The first right-hand-drive A110 in customer hands. Not surprisingly, he's extremely excited. More revved up about the arrival of a new car, he says, than he's been in decades, perhaps ever.
That is quite a statement from an enthusiast whose back catalogue is dramatic in the extreme. At one time his garage contained not only a Ferrari 250 GTO but also an aluminium-bodied 250 SWB.
They were second-hand of course, but Norman also bought a new AC Cobra in the 1960s, a couple of new Dinos in the 1970s and a Ford GT40 that, according to Norman, was his wife's shopping car. So why all this emotion over a small, French mid-engined sports car with only 250bhp?
"I've owned about a dozen Porsche 911s and my current one is a 997 Carrera 4," says Norman. "It's done around 110,000 miles but I've not thought about replacing it because the 911 has got too wide and heavy. It's a shame because I used to have a real passion for those cars, but frankly they just turn me off now.
I wouldn't swap the A110 for a new Ferrari, Lamborghini or Porsche
"I have a few classics, including an AC Ace and a Porsche 356, which I love for their simplicity and emotion, but I really didn't think I'd ever buy a new car again.
"However, a year or so ago I was chatting to Gordon Murray, who is an old friend, and he said 'Vic, you should see this new little Alpine A110'. I remember the Alpines from the 1960s and knew about their history. They were built for competition and were enormously successful and, I thought, very French – so small and efficient and lovely in their trademark blue. I've always associated blue with Alpine, just as I do red with Ferraris.
"After Gordon mentioned the car I read a few road tests and did some online research and everyone was raving about the car and how great it was. I started getting interested, not least because it was so different to today's supercars, which are too
big, too wide and too close to the ground. I have no interest in these cars; they do nothing for me. They're fine if you simply want to show off, but they're next to useless, have totally unusable performance and are too big for country roads.
"I got more and more interested in the Alpine, so I placed an order for an A110 Première Edition – in Alpine Blue of course. I knew I'd like it but I hadn't sat in one or even seen one in the metal.
"When I went to collect it and first saw it I thought, 'yeah, that looks really nice', but I was thrilled when I opened the A110's door and saw inside it for the first time.
"You see all the detail, the machining, the beautiful seats and where they've saved weight. I got the same feeling when I bought a Czech Zlin 50 aerobatic aeroplane which, like the Alpine, was made like a Swiss watch with the same attention to detail.
"There's nothing in it that you don't need yet it's a very usable everyday car. It is easy to get in and out of and I like the automatic gearbox, which is perfect for modern driving. I'm not particularly technical but the multimedia system is useful: it's handy being able to link your phone up to it.
"And relatively speaking this isn't an expensive car. Certainly it's going to be very easy to run and economical to look after. Ignoring the money side of it, I wouldn't swap this car for a new Ferrari or Lamborghini, or a Porsche for that matter." A
VIC NORMAN'S ALL-TIME FAMOUS FIVE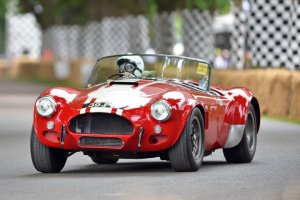 AC Cobra
"I bought one of the first coil-sprung cars. I'd seen one at a motor show and had fallen in love with it. I picked it up from the AC factory in Thames Ditton in Surrey. It was a fantastic car. It's hard to believe, but I replaced it with a SuperSpeed Ford Escort V6. That was a cracking car but not one of the special ones.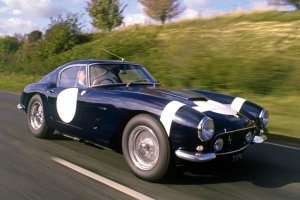 Ferrari 250 SWB
"I had to sell a car to pay the kids' school fees and it was either the 250 SWB or the 250 GTO. The latter was really a racing car on the road, so we kept the SWB and used to go around France in it, taking part in various fun races. It had everything that the 250 GTO had but was more practical."
Ferrari 275GTB/4
"This was an amazing car and I wish I'd kept it. It was one of very few alloy-bodied cars made and — I think — the only right-hand-drive one [with such a body]. It used to be Mike Parkes' car when he was a Ferrari grand prix driver. It is such a beautiful car."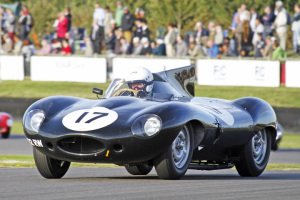 Jaguar D-Type
"This was a really special car that we used to drive on the road and take abroad with a plank in the back so that it could get on and off the ferries without scraping on the ground. It was an ex-Ecurie Ecosse car (registered MWS 302). I eventually swapped it for a Maserati 250F."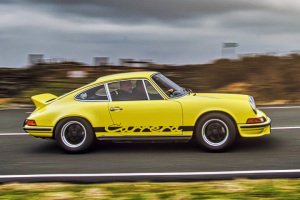 Porsche 911 2.7 RS Touring
"This was a bit like the Alpine in that I bought it because a mate said that it was a magic car. The friend was Alain de Cadenet, who had a lightweight version. It was the fastest A-to-B car you could get. It was difficult to get hold of and cost more than a Ferrari Daytona at the time."