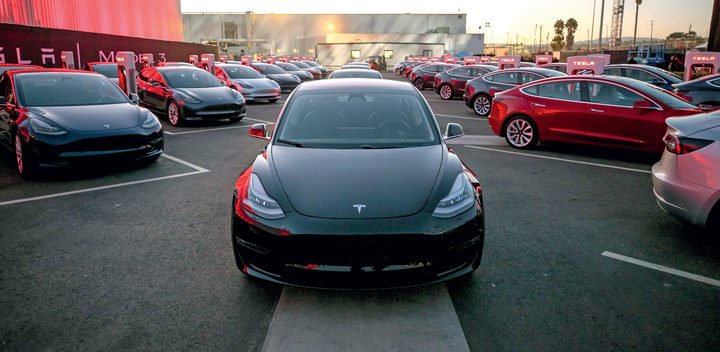 Rapid Performance version of the new electric saloon is likely to appear next year
The Tesla Model 3 line-up will be headed by a Performance version that could become the brand's quickest-accelerating car yet.
The hot range-topping model is due to be launched next year. It's likely to use a dual-motor, four-wheel-drive set-up similar to that in the Model S Performance. But the Model 3 is about 400kg lighter than its bigger sibling, giving it the potential to edge Tesla's quickest 0-60mph time even closer to the 2.0sec mark.
From its launch, the Model 3 is available in two versions: standard and Long Range. The standard car costs from $35,000 (£26,650). It has a claimed range of 220 miles, covers 0-60mph in 5.6sec and has a top speed of 130mph. The Long Range model costs from $44,000 (£33,500), delivering 310 miles of range, 0-60mph in 5.1sec and a 140mph top speed.
Tesla CEO Elon Musk presented the first customer car to its owner at an event at the end of July, where he also confirmed that the brand's Gigafactory battery plant in Nevada, USA, is now increasing production to meet the staggering levels of demand.
Musk said Tesla will build 100 Model 3s in August before growing output to 1500 cars in September. The plant will reach maximum Model 3 production from December, when it will be able to make 20,000 per month.
However, production of right-hand-drive models won't begin until 2018, with deliveries in 2019. If Tesla hits its planned production of 500,000 cars a year from the factory, analysts predict it will outsell BMW, Mercedes-Benz and Lexus in the US.
Musk said the Model 3 Performance won't arrive until the Gigafactory can meet existing demand. He described the order queue, which has surpassed 400,000 units, as "production hell", adding that introducing the Performance variant too early would push the brand "deeper in hell".
Meanwhile, Tesla has doubled its revenue in the second quarter of 2017 due to significant increases in customer deliveries. Ongoing investment in its Gigafactory in Nevada, as well as research and development for future models, has led to it accruing losses of £254 million, up from £221m in 2016.
However, Tesla's overall progress resulted in an 8% increase in its share price.
SAM SHEEHAN
FOUR FOR TESLA TO WATCH OUT FOR
2018: Jaguar I-Pace
Jaguar's first electric model will use two electric motors to produce 395bhp and 516lb ft, enabling a 4sec 0-60mph time. Prices are tipped to start at £60,000.
2018: Audi e-tron
Audi is racing to get its own electric SUV on sale before the I-Pace. It will use three electric motors to produce closer to 500bhp. Its range is said to exceed 311 miles.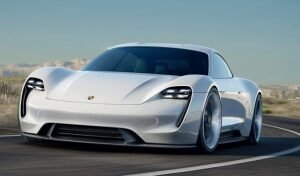 2019: Porsche Mission E
Using a platform related the Audi e-tron's, this Porsche saloon has two electric motors and is predicted to hit 62mph in 3.5sec. Range will be more than 330 miles.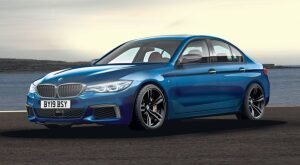 2020: BMW 3 Series Electric
This is BMW's answer to the Tesla Model 3. Due in the next-generation car, the saloon is said to have a range of 311 miles and offer M3-aping performance.
THE BRIT WHO IS BUYING TWO ON 'BLIND FAITH'
Brit Russell Harper is one of the 400,000-plus customers who have put down deposits for a Tesla Model 3 since order books opened in April last year.
"The Model 3 is the first affordable box-ticking electric car," Harper said. "In terms of price, range, quality and brand, the choice has been limited up until now. The Model 3 starts to change the game.
"I put down a deposit on day one. I even put down two deposits — one for me and one for my wife.
"I've not owned a Tesla before. I guess I put blind faith in the car. It's almost like Steve Jobs and the iPhone: the Model 3 will be the car to put Tesla in the spotlight."