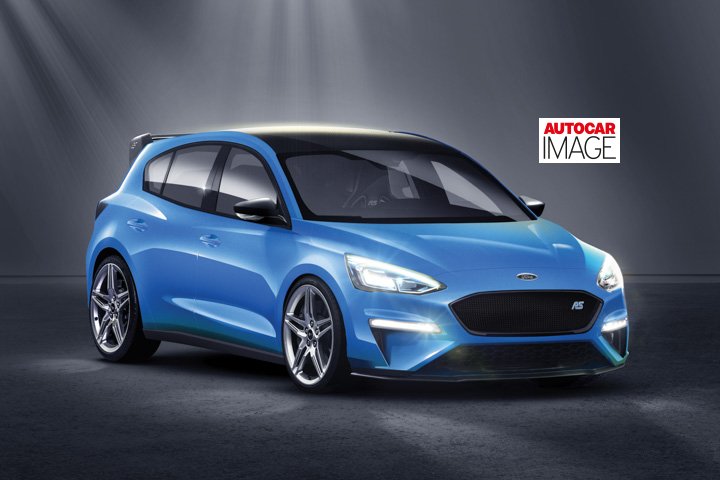 Ford is, reassuringly, one of those companies that you can guarantee would like to build exciting, fast variants of its cars whenever it can, and a Focus ST is already set into the model programme.
Autocar understands that, like the current ST, it will use a four-cylinder turbo engine of 2.0 litres, which is what you need for a power output getting on for the 250bhp now expected in the class.
The new Fiesta ST uses a 1.5-litre three-cylinder engine, because a cylinder size of 500cc gives thermal efficiency advantages, but despite the Focus's reduced kerb weight – which extends to steering knuckles that are 3.6kg lighter than those of the current Focus – this is surely a car that's too big to be powered by a three-pot motor. Instead, expect a kerb weight, power output and price on par with those of the Volkswagen Golf GTI.
The RS is a different story. The new C2 platform has been developed with the next Kuga in mind, so the RS could have the four-wheel drive that big power outputs demand. The car has yet to be signed off by Ford's board but, as exclusively revealed in our scoop in the 21 February issue, the car is expected to adopt a mild-hybrid powertrain with about 400bhp, making it faster and more efficient than the current RS. It will also be more expensive, at £40,000.
Despite the challenges of making an RS that returns a profit, Ford hasn't yet failed to make an RS version of the Focus. It's hardly likely it will drop the ball now.