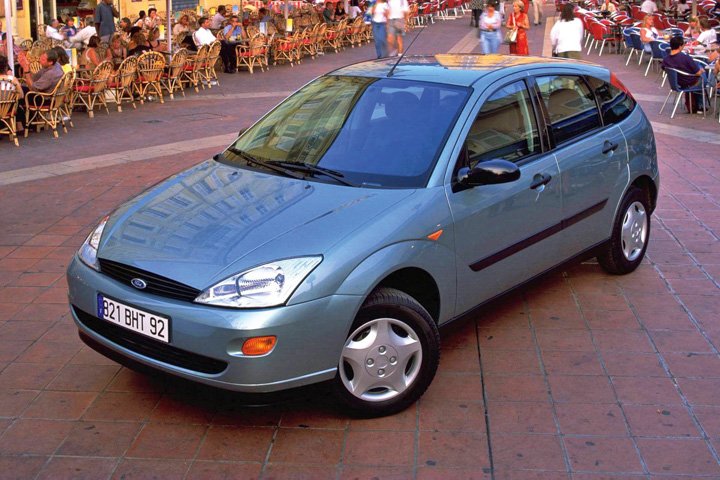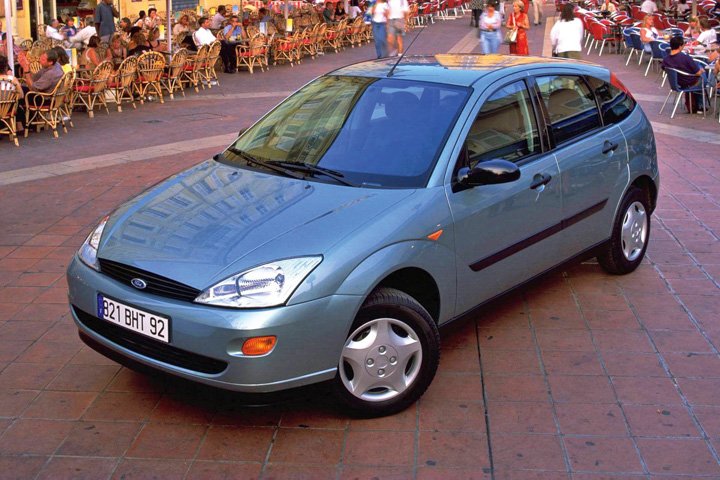 Focus Mk1
1998
The Escort replacement was a game changer when it was launched. Its polarising 'New Edge' styling took the entire concept of a family hatch in a new direction.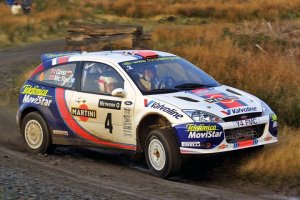 Focus goes rallying
1999
The Focus became the basis of Ford's World Rally Championship attack. Various iterations of the car won 44 events up until 2010, when the Fiesta WRC took over.
Hydrogen-powered Focus
2001
An experimental hydrogen-electric Focus was shown at Geneva and 30 were built. The project was canned in the mid-2000s due to financial and packaging issues.
Focus ST170
2002
The sporty ST170 got a 168bhp Cosworth-tuned 2.0-litre four-pot and a six-speed manual gearbox, but it was too heavy to handle
like a proper hot hatch.
First Focus RS
2002
Ford wanted a Focus worthy of the RS badge. The three-door hatchback used a 209bhp 2.0-litre four-cylinder engine. Production ended in 2003, but a cult following grew.
Focus SVT
2002
An American Ford oddity: instead of the RS, customers in the US got the Focus SVT, with a 168bhp engine. The SVT badge is also used on hot versions of the F-150 pick-up.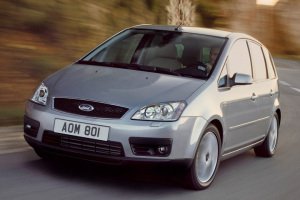 Focus C-Max
2003
The Focus became an MPV with a family-friendly cabin and a new platform that would later underpin the second-gen Focus. 'Focus' was dropped from the C-Max name in 2007.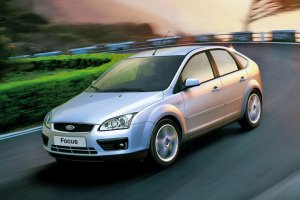 Europe's second-gen Focus
2004
The second-generation Focus retained the suspension layout of its predecessor, but was stiffer, larger and heavier.
The model underwent a facelift in 2007.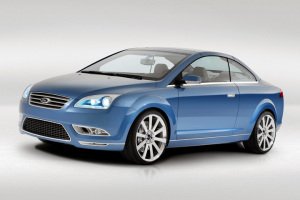 Focus Vignale concept
2004
Ford rekindled ties with its cabriolet heritage with this folding hard-top concept. It was recognisable as one of the second-gen Focus family but added futuristic design cues.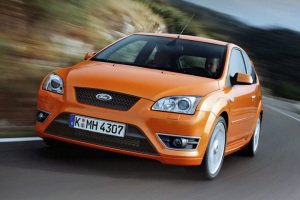 Focus ST
2005
The ST badge returned with a 219bhp turbo five-pot. "There's an honest charm to the ST that will make it a rewarding but very easy car to live with," Autocar wrote at the time.
Focus Coupé-Cabriolet
2006
The first drop-top Focus arrived at the Geneva motor show. The model came as the segment boomed: Volkswagen, Renault, Peugeot, Vauxhall and Volvo each sold a coupé-cabriolet.
America's second-gen Focus
2007
The US didn't get the second-generation Focus in 2005, instead having to wait until 2007 to get a local-market version with a pared-down range of derivatives.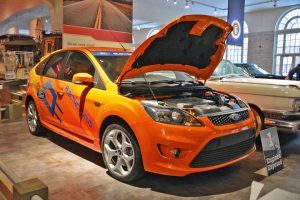 Electric Focus
2009
Ford showed off a Focus with an electric powertrain at the Frankfurt motor show. It took elements from the US-market hybrid Fusion and offered an 80-mile driving range.
Focus RS Mk2
2009
The second RS was front-drive but ditched the Mk1's turbo four-pot in favour of a 296bhp five-cylinder turbo. Clever RevoKnuckle suspension helped to tame torque steer.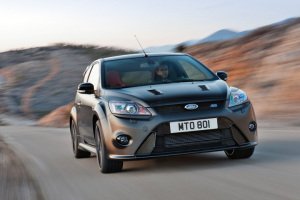 Focus RS500
2010
This even faster evolution of the RS Mk2 made 340bhp from its uprated engine. Ford limited production to 500 examples worldwide; 101 of those came to the UK.
Third-gen Focus
2010
Bankruptcy averted, Ford sought to reunite the US and European Focuses. The third-gen Focus line-up included a five-door hatch, a saloon and an estate.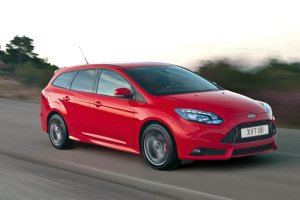 Focus ST Mk2
2010
Ford wasted no time turning the third-gen Focus into a Golf GTI-rival and a fast estate. It blended day-to-day comfort and practicality with 249bhp from a turbocharged four-pot.
Electric Focus, take two
2011
Power for the first production-ready electric Focus came from a 100kWh battery with a 100-mile range. Data from JATO Dynamics shows 61 examples were sold in Europe in 2016.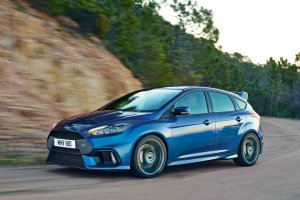 Focus RS Mk3
2015
"The most fun you can have in a hot hatchback on road or track," said Autocar. The latest RS used all-wheel drive for the first time and the new Drift Mode was a major talking point.
Heritage Edition RS
2018
The RS Mk3 signed off with a limited-edition car developed for the UK. It has a Quaife mechanical locking diff and an engine upgrade to 365bhp. Only 50 examples will be built.