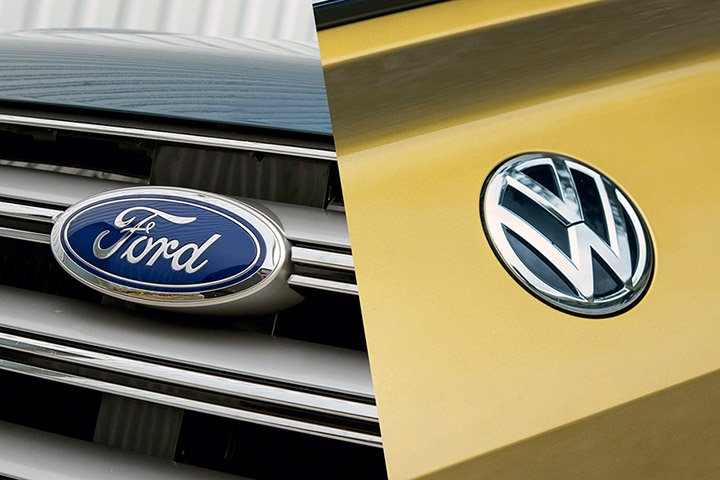 Automotive giants explore creating car-building global partnership
Ford and the VW Group are forging a co-operation deal that could deliver new models on joint platforms, shared battery-electric powertrains and secure the future of a new Mondeo.
The two car giants announced last week that they had signed a memorandum of understanding to explore a "strategic alliance to extend capabilities, strengthen competitiveness and better serve customers".
Joint development of "a range of commercial vehicles" was the only specific product area identified in a short statement confirming the tie-up.
But it is easy to see how VW and Ford's operations could be complementary given the all-encompassing nature of the announcement.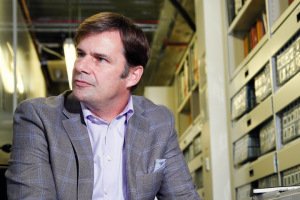 With VW's reputation in tatters in the US over Dieselgate, a shared project for a full-size pick-up could restore faith in its brand. In Europe, Ford is short of production volume to justify investment in a new large family car, so a shared platform with VW could secure the future of the sixth-generation Mondeo. Multiple other joint projects make planning sense too (see sidebar, right).
In terms of production planning and investment, Ford remains relatively small in Europe (1.54 million units delivered last year, compared with the VW Group's 4.3m). But the roles are reversed in the US, where VW sales are 625,000 against Ford's 2.59m.
Given that both brands — alongside their rivals — now face a tumultuous decade transitioning to electrified powertrains, it is also easy to see that sharing battery-electric hardware makes sense.
"This potential alliance with the Volkswagen Group is another example of how we can become more fit as a business, while creating a winning global product portfolio and extending our capabilities," said Jim Farley, Ford's head of global markets.
Autocar understands the announcement was driven by the office of Ford CEO Jim Hackett in Dearborn, Michigan, together with Farley and global operations chief Joe Hinrichs. Ford of Europe learned of it at the last minute.
For VW, the project is being run by head of group strategy Thomas Sedran. He said: "It is of utmost importance to gain flexibility through alliances."
Sedran was interim Opel CEO in 2012/13, which puts an interesting slant on the deal. GM sold its European operation to the PSA Group in 2017, five years after signing a "broad-scale global strategic alliance".
That was billed as a purchasing and platform-sharing alliance with assurances given in 2012 from both sides that "it wasn't a merger".
Ford insiders continue to stress that Ford of Europe is "in a different situation to Opel".
They add: "We are profitable and we are market leaders in commercial vehicles. We are not backs to the wall, like Opel."
JULIAN RENDELL
IT'S A SIGN OF THE TIMES
Julian Rendell
There is a natural fit between Volkswagen and Ford, based on their relative sales strengths in Europe and North America, which makes it easy to see the logic of a global partnership going much further than simply commercial vehicles.
Combining two very different corporate cultures is the real test.
A previous co-operation between Volkswagen and Ford — in Portugal with the AutoEuropa plant that built the Galaxy/Sharan from 1995 — wasn't the smoothest of ventures, with conflicts over many manufacturing, engineering and design details.
Given the pressures for cost-savings as the car industry moves into a new electrified and autonomous era, and the 'disrupter' management approach being taken by Ford CEO Jim Hackett, there feels an inevitability to the theme
of wider co-operation.