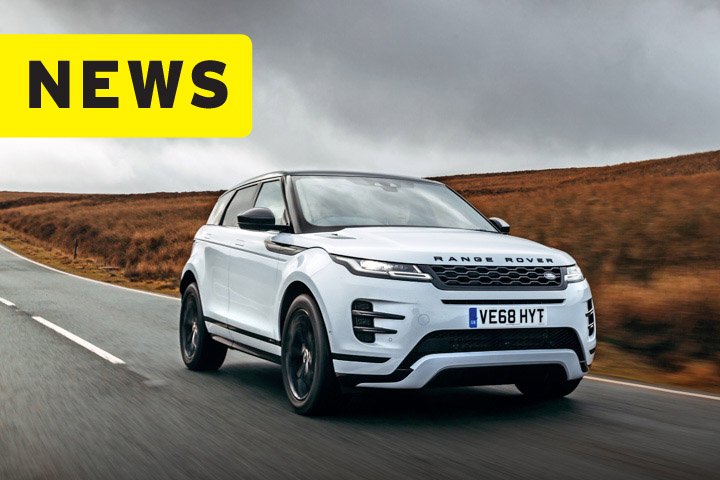 Autocar has had an exclusive ride in the new Range Rover Evoque on Welsh roads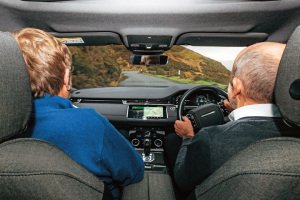 Having produced a design masterpiece in the original Range Rover Evoque – first as a concept in 2008 and then as a showroom hit from 2011 – Land Rover was never likely to move far away from the original when it came time to launch this second-generation car.
That relationship was instantly proven when we clapped eyes on the new machine for the first time outside of a show stand. It was waiting beside one of the challenging Welsh roads on which it had been developed over the past 18 months, ready to be demonstrated by Jaguar Land Rover (JLR) dynamics expert Mike Cross.
Keep looking and you see that the 2019 Evoque is modernised in almost every detail but that it continues to use every one of the original's key design cues: bold front wheel arches, prominent rear haunches, a rising belt line and a falling roof (the designers cheerfully acknowledging that a compromised rear three-quarter view is worth it for the visual drama), a very short rear overhang and large wheels.
Cross soon proves we have an abundance of torque and gear ratios for quick passing
The rear-facing cameras help the view behind, but in tight going, the front is downright remarkable because of the much ballyhooed 'see-through bonnet'.
But investigating these things is not my mission. Today, we're to sample the car at higher speeds on the variable, challenging roads around Welshpool, a favourite haunt of Cross's chassis teams because the roads are at times wide and quick, then abruptly narrow and rough edged, bounded by encroaching rock faces. You need a composed, supple-riding and precise-steering car for this. And because we're several hours from JLR's Midlands bases, you also need a car with refinement and long legs to kill fatigue.
Our mount is a high-spec HSE Dynamic, powered by a 296bhp twin-turbo petrol four driving through a discreetly smooth nine-speed ZF automatic. Cross soon proves we have an abundance of torque and ratios for the quick passing that this kind of motoring needs.
Inside is the latest expression of design boss Gerry McGovern's preference for elegantly simple interiors, with a clean fascia, and seats covered in the new-theory Kvadrat textile much favoured by JLR's modern-minded colour and trim experts. It's so much nicer than leather.
The latest Evoque introduces a new floorpan that improves its body rigidity by around 17%. It lengthens the wheelbase by around 20mm (all of which goes into rear leg room) while maintaining overall length and weight.
Much work has been done refining suspension rates and reducing road noise, to levels well below those of competitive German models. That surface quietness has made it necessary to chase away wind and mechanical noise (the 296bhp four is now only plainly audible when accelerating hard) and the result seems to be a small Range Rover that is just about as quiet – even over bitumen ruts – as its twice-the-price parents.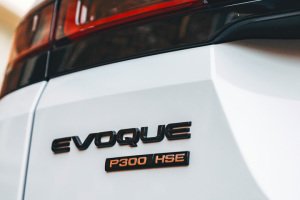 Cross demonstrates the car with immaculate smoothness, but there's no missing the fact that much of the time it seems to glide along. The Evoque seems to function best on its supple Normal chassis settings, rather than the selectable Sport that stiffens dampers, holds on to gears and makes the steering a shade heavier. Our car has adaptive damping that reacts to surfaces and circumstances, but Cross claims the cheaper passive set-up is "also very good".
In all, this new SUV is an Evoque in every detail. No one's going to miss that from the looks. But once you're inside and on the move, according to the judgement of my ears and the all-important backside test, this is more a Range Rover than ever.
STEVE CROPLEY