Former BMW design chief has created a compact electric city car for Chinese maker CHTC Motors
Chris Bangle, Europe's most controversial car designer of the past 25 years, has revealed a tiny, radically styled, all-electric city car at the Los Angeles motor show. Codenamed RED, it is aimed at a fast-expanding group of affluent young Chinese buyers who live in megacities.
The former Fiat and BMW design boss unveiled an extraordinary-looking, asymmetrical, straight-sided design with reverse-sloping front and rear screens to maximise its interior space, guaranteed to cause a furore in Californian design circles. The car was conceived inside Bangle's design studio at Clavesana in northern Italy on behalf of a Chinese technology company, CHTC Motors, whose activities include building and selling electric commercial vehicles.
The new city car is already at the prototype stage and could be in production by the end of the decade, but there's no suggestion that it would be sold in Europe.
Speaking exclusively to Autocar, Bangle explained that RED would target three specific young buyer types: those with active lives but no conventional love of cars; young mothers whose need for space and convenience is inadequately met today; and a rising class of young urban entrepreneurs whose cars double as mobile offices. RED will be affordable for its target customers, Bangle said, but not exactly cheap.
"Our buyers will belong to an emerging group with a need for what some describe as 'a fourth space' – something beyond their homes, work and their place for social pursuits," said Bangle. "They need a domain that is entirely their own, that they can enjoy, control and configure in their own way."
Bangle conceded that, at first sight, RED's styling will strike some as overly simple, "the kind of car kids instinctively draw". But on deeper acquaintance, he said, the logic of RED – especially its functionality and feature depth – becomes clear in layers. Bangle credited CHTC Motors with understanding this unconventional approach.
"We were approached in 2014 by Mr Wang of CHTC to design a small electric car for China's megacities," he said. "We subsequently held a workshop on the subject. Because I'd worked for OEMs for so long, doing 'just another car' wasn't high on my to-do list. But the idea of doing something completely new developed fast. It was clear that if this car was to work differently from others, and offer much more, it couldn't look like them. Mr Wang embraced that."
Bangle's city car uses weight-saving aluminium for its chassis frame and outer body. Its all-independent suspension (designed by specialists at an unnamed Italian race team) features an electrified rear axle driven from a battery carried underneath the cabin.
The car is slightly longer, taller and narrower than a Smart Fortwo, but its extreme space efficiency allows it a spacious rear seat. Whereas most cars are designed purely for the time they're in motion – barely 10% of their lives – Bangle said RED has been conceived with "the 90 condition" very much in mind. He wants it to be a "beautiful" space when stationary.
He was hazy on detail but described the cabin as "Tardis-like" and "more than a three-seater". The seats will be configurable in a sociable, face-to-face layout when the car is stationary, without any need to open the doors.
Although RED is more than a metre shorter than a BMW i3, its straight sides and lack of tumblehome mean it has a longer roof – enough space to house a solar panel that can power the air conditioning. The car's straight sides also keep the cabin in shadow more of the time, thus making it cooler.
RED's weight has been kept low for efficiency reasons. Bangle expects its cruising range to be close to the class best for city cars. Off-the-mark acceleration will be strong too, a priority for buyers in China.
The car will be agile and have an ultra-tight turning circle but its top speed will be relatively low. At the outset, RED will
not be autonomous in the self-driving sense but could adopt that technology later.
STEVE CROPLEY
THREE CHRIS BANGLE HITS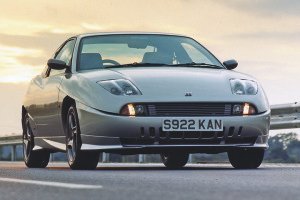 1995 FIAT COUPE
From 1990, Bangle led the creation of this timeless car. It was considered controversial at the time but has long since passed into the ranks of the classic designs. Prices are now rising.
2002 BMW CS1 CONCEPT
A Geneva show concept that introduced the then controversial idea of 'flame surfacing', subsequently adopted for production versions of the 1 Series and 7 Series, and for later BMWs.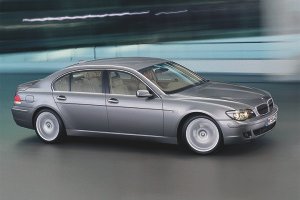 2002 BMW 7 SERIES (E65)
Flame surfacing bobbed up in this car, along with other controversial features such as iDrive. Nowadays, the car looks perfectly acceptable. Mercedes did its own version of such features soon afterwards.