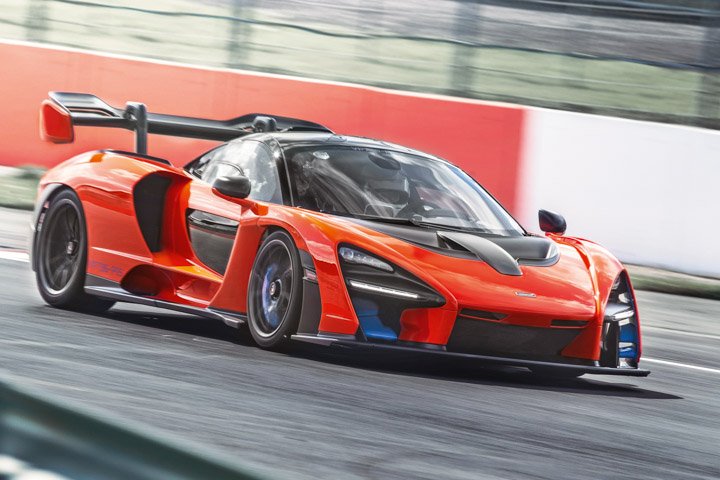 [metaslider id="23492″]
New 789bhp Senna is a lightweight track-focused car unlike any McLaren before it
Five years on from its rule-breaking P1 hypercar, McLaren has unveiled a second member of its range-topping Ultimate Series, an "ultimate road-legal track car", and given it the name of the grand prix team's greatest champion, Ayrton Senna.
Revealed at an exclusive launch in London last week, the new £750,000, 789bhp McLaren Senna is the first model from Woking to have styling described by its creators as "brutal" and "unforgiving".
The car's unique looks result largely from the extreme active aerodynamics that sprout from its basic teardrop shape: a huge rear wing and front splitter (both with active elements) plus straight flanks, exotically shaped wheel arches, air-gulping scoops and inlets, and more subtle air dams and strakes.
According to Ultimate Series vehicle line boss Andy Palmer, the Senna's engineering and design team spent two years adapting McLaren's now familiar recipe of carbonfibre chassis and panels, compact, mid-mounted twin-turbo V8, race-bred interconnected suspension and electro-hydraulic power steering to create the most extreme McLaren since the company's modern era began in 2010.
The Senna boasts an eye-watering power-to-weight ratio of 660bhp per tonne
The result is a car with the unprecedentedly low dry weight of 1198kg (undercutting the already light 720S by 220kg). Throw in a 9% power hike for the 4.0-litre engine and the Senna has an eye-watering power-to-weight ratio of 660bhp per tonne. It is not surprising that the factory claims it'll turn in the quickest lap times of any production McLaren yet.
McLaren won't be declaring the Senna's official performance figures until January but it is already clear that the car will have P1-level straight-line performance, with probable 0-60mph acceleration in 2.5sec and a top speed well beyond 200mph.   
Palmer is at pains to point out that, despite the spectacular performance, the Senna is not a direct P1 successor.
Unlike other McLarens, which claim a breadth of capability, the Senna focuses squarely on lap times, offering "the purest connection yet between driver and car of any road-legal McLaren". Besides, whereas the P1 was a hybrid (as half of McLaren's production cars will be by 2022), the Senna is a solely fossil-fuelled car whose lack of electrification is one reason for its amazingly low weight.
Day-to-day practicality also goes onto the back burner in the Senna. A 720S has decent luggage space and cabin storage, for instance, but this track-day special has deliberately very little. A new roll-over structure behind the driver leaves room, according to Palmer, for only "two helmets, two driving suits and possibly a packet of sandwiches".
The use of the Senna name is underpinned by the continuing presence at Woking of Bruno Senna, Ayrton's nephew and a former Formula 1 racer in his own right, as a McLaren Automotive driver and ambassador.
"This is the first project that really connects with Ayrton's racing spirit and performance," said Senna. "The McLaren Senna honours my uncle because it is so utterly dedicated to allowing its drivers to be the best they can possibly be."
The Senna's core component is a developed version of the 720S's carbonfibre chassis, now called Monocage III and claimed to be the strongest chassis yet used in a McLaren road car. It still has an aluminium front subframe to carry the car's front suspension and deformable crash structure, but the rear bulkhead is now formed mostly in carbonfibre, a measure that saves an impressive 18kg.
The rear wing provides a 'DRS mode' when the car is going fast in a straight line
There is weight saving all over the car as a result of fanatical attention to detail, including reductions in weighty equipment of a kind the keenest drivers don't need and improvements in technology – such as a patented new-spec carbonfibre recipe that cuts the weight of the Senna's front wing from 2.2kg to just 650g, with no significant loss of durability.
The engine sits in the new, lowered position of the 720S, but a redesign of its plenum chamber allows a lowering of the rear deck by another 18mm and saves more weight.
There are no switches on the Senna's doors, which are similar in size to a 720S's but have only half-sized lowering glass panes (which both reduce complication and allude usefully to the McLaren F1). In their lightest form, the doors weigh just 8.8kg, less than half those of a 720S.
Active aerodynamic addenda dominate the Senna and McLaren engineers claim "groundbreaking" downforce and stability for their carefully coordinated package. There's a very prominent pylon-mounted rear wing that adjusts around 20deg, according to driving mode, providing high-speed downforce, braking drag and a "DRS mode" for when the car is going fast in a straight line.
Smaller but extremely efficient blades in the front air scoops, just above the front splitter, move automatically to balance aero downforce, front to rear, including when the car is cornering.
On the rear deck, prominent Gurney flaps ahead of a line of louvres create a low-pressure area that draws hot air from the radiators and engine bay. An exotic-looking four-outlet 'slash-cut' exhaust is carefully positioned on the car's sloping rear deck, below the rear wing but above the diffuser to cause minimum interference.
The Senna also has ultra-light seats and many ancillary controls are now grouped in a roof console between the occupants. The interior, painstakingly simplified and shorn of excessive weight, is unashamedly designed entirely to suit the driver (who can be fitted precisely to a new car at the factory). For a while, McLaren even considered leaving out the passenger's seat as a weight-saving measure but decided many owners would prefer to drive to the track with a passenger.
The suspension is a developed version of the P1's all-independent, double-wishbone layout, with specially tuned dampers that are hydraulically interconnected (both front to rear and side to side) plus another hydraulic system that functions as an anti-roll bar. The entire set-up is governed by an electronic gizmo called RaceActive Chassis Control II (RCC II) that incorporates an automatic stiffness control called K-damper. The whole lot will adapt automatically to road conditions but can also be configured manually (along with engine and gearbox behaviour) from an Active Dynamics Panel on the centre console that offers Comfort, Sport and Track modes. A Race mode can be selected via the overhead panel.
This hardest-edged road McLaren yet will make its public debut at the Geneva motor show in March and enter production next summer. The first cars from the hand-built batch of 500 will reach their owners before the end of 2018. If you don't have a confirmed order, says McLaren, you're already too late.
STEVE CROPLEY

Q&A: ANDY PALMER, VEHICLE LINE CHIEF, ULTIMATE SERIES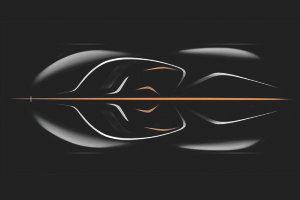 Does this car carry clues to future McLarens?
"We discover things all the time. We've made a lot of things lighter and our knowledge of aerodynamics keeps progressing. And our suspension is a development of the P1 set-up. This is a very special car, but there's still no doubt some of what you see in this car will make it into the next."
There's another Ultimate Series model around the corner, right?
"We'll launch BP23 – the central-driving-position three-seater we've talked about – in 2019. It'll go in a very different direction from this one. The price will be £1.6 million plus taxes, we'll build 106 units as a homage to the F1, and those cars are already three times oversubscribed."
Tell us about those glazing panels in the Senna's doors. Don't they add weight?
"They do, a little. The lightest iteration of the car will have carbon panels there. But the glazed panels you see are made from very thin, very durable Gorilla Glass. The extra view of the road they give is amazing. I can't think why we didn't do it before."
Did McLaren do a deal to use the Senna name?
"We have strong links with the Senna Foundation, run by Ayrton's family, which, I understand, works to help underprivileged children in Brazil. I believe there's a kind of royalty connection."

COULD THIS BE ANOTHER McLAREN LE MANS WINNER?
Jim Holder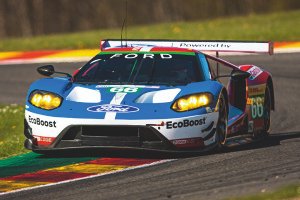 If the Senna is McLaren's ultimate expression of a track car, why does it need to be road legal? It's just about the only question that didn't receive a convincing answer at the car's preview.
For the record, the company line is that it had to be road legal "to give owners the option of driving it to and from a track day". Why's that not convincing? Well, why would you compromise your ultimate expression of a track car just so it can be driven to and from the track by millionaire owners who likely have numerous cars, transporters and staff to deal with such inconveniences? The ultimate expression of a track car would not, I feel sure, be in need of an immaculately trimmed interior and indicators.
I'd suggest that McLaren had to make the Senna road legal – and build the seemingly high number of 500 of the cars – in order to meet what it imagines will be the homologation regulations required to take the car racing, whether that's a GT series focused at gentleman drivers or at the highest levels of sports-car racing.
Le Mans and sports-car racing organisers are currently weighing up where to take the sport. Next year, only Toyota is committed to the top-line category, and there are growing calls to throw open the fight for outright wins to heavily modified versions of the latest and greatest hypercars.
Aston Martin CEO Andy Palmer recently reiterated his enthusiasm for racing the Valkyrie on such terms, and you can imagine the likes of current combatants such as BMW, Ferrari, Ford and Porsche, plus old foes such as Lamborghini, pitching in. Weighed up against the thought of Toyota fighting itself for glory, that's a mouth-watering prospect.
Ford is perhaps the most apt example to compare McLaren with too: it freely admits it designed the GT to win Le Mans and worked backwards from the race car design to create the road car it needed. Long, wide and squat, and bedecked with an aero-sculpted body and giant rear wing, the GT and Senna have clear similarities.
McLaren famously won Le Mans with the F1 in 1995 and that victory continues to play a crucial role in the narrative that makes the F1 one of the most iconic – and valuable – ever made. Lucky owners and motorsport fans will be hoping that if the planets can be brought into alignment, history can repeat itself.