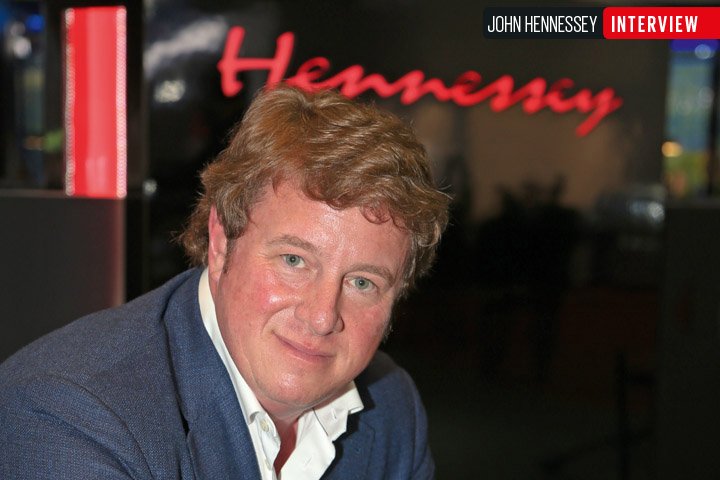 No production car has yet managed to break the 300mph barrier. Hennessey's Venom F5 has what it takes be the first, its boss tells Mike Duff
The desire to build the fastest road-legal car and to win the attendant bragging rights has motivated car makers since the dawn of motoring. But as the record has moved ever higher, so the number of manufacturers chasing it has fallen, and these days it has become a very exclusive club – Bugatti, Koenigsegg and Hennessey.
Koenigsegg is the current holder, after an Agera RS managed a two-way average of 278mph on a closed stretch of dual carriageway in Nevada last year. That pipped the 270mph that Hennessey had previously achieved with the Lotus-based Venom GT at the Kennedy Space Center in 2014, although that run was one-way only and too brief to qualify for a Guinness World Record.
Now the Texan company is planning to mount a serious assault on 300mph with its first custom-built car, the Venom F5, which was shown as a styling buck at the Geneva motor show. So why is company founder John Hennessey planning to take it record breaking?
"For our clients, being the fastest really matters. They want it to be the best," he says. "The last car went 270mph and was still pulling, but it had a massive amount of downforce and drag; it had a drag coefficient of 0.44."
The F5 will have a carbonfibre structure with metal subframes front and rear, its shape heavily influenced by aerodynamic modelling based on its projected top speed – officially quoted at 301mph – and it will have a full-length undertray as well as a deployable rear wing. Hennessey says that the drag coefficient will be a considerably more slippery 0.33, and that number may be improved before the first production car arrives.
Having less drag means that the F5 won't have a dramatic power increase over the Venom GT, the last versions of which were producing a claimed 1430bhp from a twin-turbocharged GM V8 mounted in a heavily modified Lotus Exige chassis. The new car switches to a custom-built 8.0-litre twin-turbo V8 that Hennessey claims will have a billet-milled block and cylinder heads and will produce 1600hp (1578bhp).
"That was the number we decided we needed," he says. "By our calculations, we can hit 300mph with less than 1600hp, but I always like to feel I've got more power in case it's hot or we're running at higher altitude."
Power will be sent to the rear wheels only through a seven-speed single-clutch transmission, which, Hennessey says, is "about the only thing we're outsourcing. It's a similar 'box to the one the Koenigsegg guys use." The more contentious topic is the tyres that will be used for ultra-high-speed runs, with Hennessey keen to respond to critics who have said he won't be able to find road-legal rubber capable of such huge loadings.
"To all these internet experts who think there's no way a tyre can go 300mph in a road car, it depends on what you're intending to do with it," he says. "Michelin is going to give us their full technical support to make sure we have a proper tyre for the speeds we want to run. What really matters is the load capacity of the tyre and what load is being generated at each corner."
Hennessey insists that the plan is to build a car that can set a record under very specific circumstances, not one that owners will regularly drive to similar speeds.
"If you're intending to go 300mph for 20 miles, then I don't really know where you can do that," he says. "When we do [the record] it will be up to speed and then there for a few seconds and then we'll come back down and that will be the end of the run. We never intend it to drive for 5000 miles and hit potholes and then make that kind of run."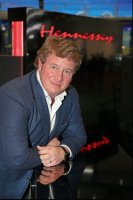 Any future speed record will almost certainly be set on a public road rather than a test track, due to the lack of space in even the roomiest facilities. Hennessey admits that he is considering the same stretch of road that Koenigsegg used last year. "Christian [von Koenigsegg] had the balls to come and take our record in the US, so maybe we should take it back there," he says.
Of course, it's possible the firm's rivals will get there first, something Hennessey acknowledges as a risk: "I think it's great that we're having this conversation about which car can do 300mph first, whether it's us, Bugatti, Koenigsegg or someone else. We're very open about our intentions and very confident of our competence in being about to do it. It's not a matter of if: it's just a matter of when."
Hennessey says the firm plans to build just 24 F5s, with "around a dozen" already ordered. It costs $1.6 million (£1.14m) before options. A
PHOTOGRAPHY STAN PAPIOR

OTHER WANNABE MEMBERS OF THE 300MPH CLUB

BUGATTI
The Chiron has been on sale for more than a year, but we still don't know how fast the 1479bhp monster can go when fully derestricted. Company insiders hint that a record-breaking attempt isn't far off.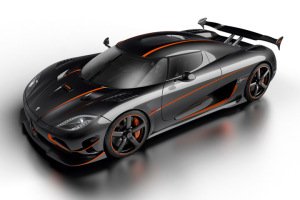 KOENIGSEGG
The Agera RS holds the official record, and there's little doubt the Swedish company would respond aggressively to any substantial hike, but on previous form Hennessey is unlikely to set a Guinness-recognised two-way average.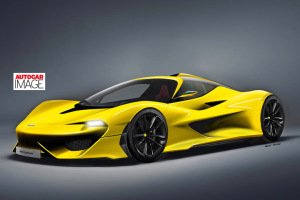 McLAREN
The company has confirmed that the production version of its BP23 three-seat concept will be the fastest McLaren yet, meaning a top speed in excess of the F1's 243mph. But we'll have to wait to see how far beyond that it can go.
ZENVO
While it has yet to show enthusiasm for high-speed record setting, the Danish firm continues to produce increasingly powerful models, with its street-legal 1177bhp TSR-S currently limited to a 'mere' 202mph.