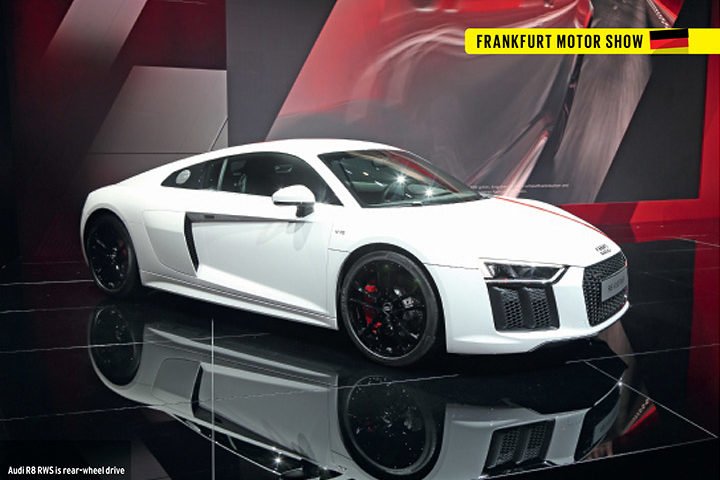 MOST NEW Audi Sport models will remain four-wheel drive despite the introduction of the rear-wheel-drive R8 RWS.
Until last year, Audi Sport was called Audi Quattro — the brand's name for four-wheel drive — so there was no scope for other drive options, but that has now changed.
Audi Sport boss Stephan Winkelmann said he believes the R8 RWS is the right move. "The majority of sports cars are rear-wheel drive," he said. "The purists love these cars with their extreme driving dynamics, so I think it fits. We will always keep quattro four-wheel-drive in the majority of Audi Sport cars but this is a bit different."
The R8 RWS is limited to 799 units. It is priced at £110,000 for the Coupé and £118,690 for the Spyder in the UK.