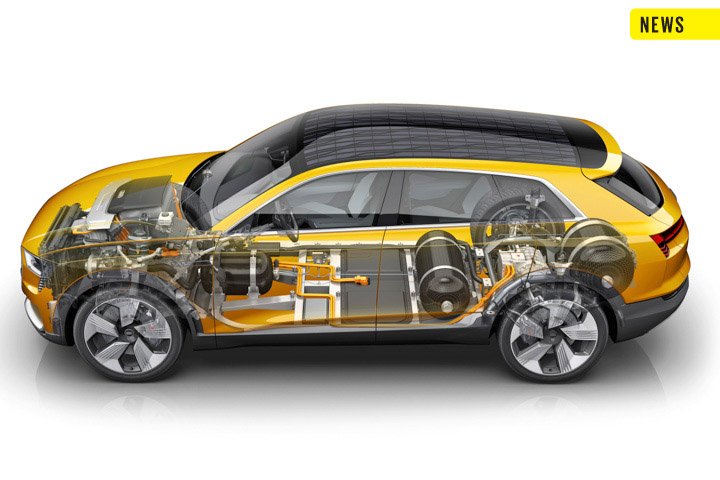 Firm ramps up fuel cell efforts with new prototype amid EV development concerns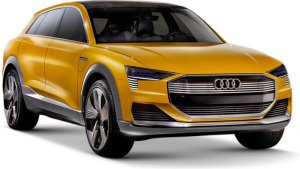 Audi is set to intensify its development of hydrogen fuel cell technology.
The decision was made public by Audi chairman Bram Schot. The reasons for it include concerns over the sourcing of natural resources for battery production and doubts over electric cars
being able to deliver on ever-more-demanding customer expectations.
As a result, the German car maker will re-establish its h-tron programme in a move planned to make it the centre of competence for hydrogen fuel cell technology within the Volkswagen Group.
"We really want to speed it up," Schot said. "We are going to put more priority into hydrogen fuel cells – more money, more capacity of people and more confidence."
Schot confirmed a new sixth-generation hydrogen fuel cell prototype will be revealed later this year. He added that a limited-volume pilot production Audi FCEV (fuel cell electric vehicle) model could be offered to customers as part of a lease programme by 2021. It is expected to be produced on a dedicated line at Audi's Neckarsulm plant in Germany – a site that presently produces the A6, A7 and A8.
A timescale for volume production of Audi FCEV models has yet to be decided, but Schot is confident this could occur during the second half of the next decade.
The new fuel cell technology is developed from a cross-licensing agreement with Hyundai, which already sells the Nexo SUV. The two car makers announced they were joining forces on FCEV development in June last year.
At the 2016 unveiling of the h-tron fuel cell concept, Audi claimed a range of up to 600km (373 miles). Crucially, it also promised a refuelling time of just four minutes.
The decision to push ahead with fuel cell development comes in the middle of a broader £12 billion offensive in which Audi will launch up to 12 pure-electric battery-driven models by 2025.
Schot, who succeeded Rupert Stadler as Audi chairman in January, pointed to the scarcity of materials and subsequent doubts over the high-volume supply of batteries as just two concerns facing car makers.
"If this modality is here to stay, then you have to try to find the most effective and efficient way to drive electric," he said. "And then you come to hydrogen fuel cells."
The plans to intensify hydrogen development at Audi also centre on attempts to create greater range and lessen the requirement for charging during long journeys and in cold weather.
In an extension of its previous programme, Audi's sixth-generation hydrogen fuel cell system incorporates a battery that can be charged via a plug as part of a hybrid system.
Depending on the model, the battery capacity is put at 35-40kWh, significantly less than Audi's all-electric E-tron, at 95kWh. It is sufficient for up to 93 miles of range alone.
GREG KABLE
HOW NEW AUDI BOSS BRAM SCHOT IS SHAKING THINGS UP
Bram Schot was named Audi boss last June, but has already made his presence felt. He shared his views on several key topics.
On his changes at Audi
"I found we had an overloaded cycle plan. The offering was complex. We wanted to have a solution for every customer requirement – we overdid it.
"I saw cars with 2% take rate, so I said: 'What's the reason for developing that one?' It's just for a little piece of customer segment.
"From 2018 to 2019, I took out 27% range complexity in variants and trims. I will go further than that. Perhaps I could decide to electrify one model and not give them diesel or petrol engines any more.
"I have to invest. Audi has to be prominent and electrification and autonomy has to be financed, so I can't afford to be everywhere offering manual gearshifts in cars costing £60,000. So I took out a lot of those choices and everybody is coping."
On electrification
"It's a real challenge to get smaller cars in a lower pricing segment electrified. People are extremely phobic on range – wanting 300 or 400 miles, yet the average person drives 24 miles a day.
"What is wrong with a smaller car with different battery options where it really fits the usage of the person? If you only drive 30 miles a day, then an electric car can be lighter and cheaper. If you only drive a couple of thousand miles a year, then you don't want 400kg of battery in the car."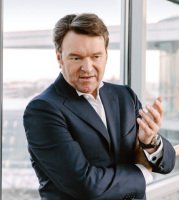 On shared mobility
"In the end, it's always better to sell cars in shared mobility than no cars. There are some predictions that 70% of the population will be in big cities. It's impossible that cities can have enough cars to transport all the people. Ultimately, there will be an end to growth in mobility. I'm absolutely sure. We are not talking three or four years' time, but if we want to make the planet green and sustainable, then it's not only about the transport we use or the powertrain we opt for but about travelling less, about changing our behaviour. Do we need transportation? Can we work from home?"