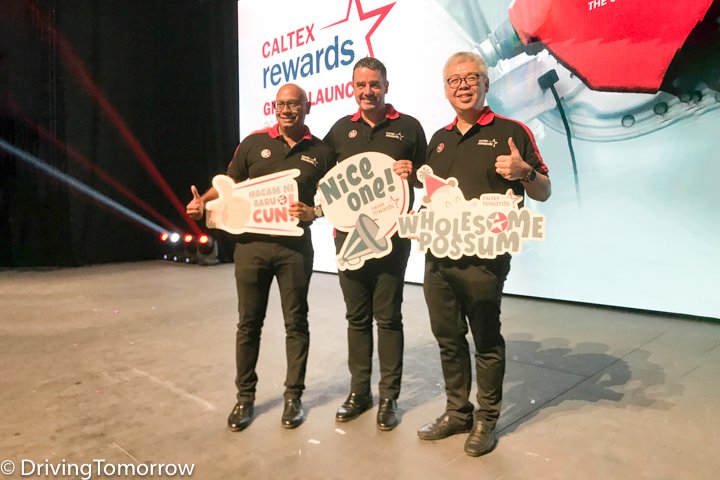 Caltex Rewards is new loyalty programme for Caltex fuel users
Caltex Rewards officially launched today. The loyalty programme is part of the CaltexGo mobile app and available through the CaltexGO mobile app, website, or in-store.
Programme members can fuel up, pay for fuel, collect points, and redeem a wide variety of rewards in the same transaction. Motorists earn points every time they fuel, no minimum spend. There is also no minimum spend in order to redeem points. Whether it's RM5 or RM105 worth of fuel, you can redeem points immediately for fuel at Caltex service stations throughout Malaysia.
In addition, there are a wide array of offers to utilise points on. Choose from fuel redemption to e-vouchers from our rewards catalogue partners, FamilyMart, Lotus's and Grab, for non-fuel rewards. Details in the CaltexGO app or Caltex website.
Sign up through the CaltexGO mobile app, the Caltex website or at any Caltex service station in Malaysia. New members who signed up through the website or mobile app will receive 500 welcome points (RM5 worth) upon registration. Members can now accelerate points earning with 2 Caltex Rewards points for every 1 litre spent on fuel. Users can also look forward to a birthday bonus of 500 Caltex Rewards points, awarded to all members annually.
Caltex Rewards does not replace the BInfinite loyalty programme which will continue to run alongside CaltexGo. However, members will only be able to collect points on one app per transaction.
The CaltexGO mobile app is available for download on the App Store (for iOS users) and Google Play Store (for Android users).